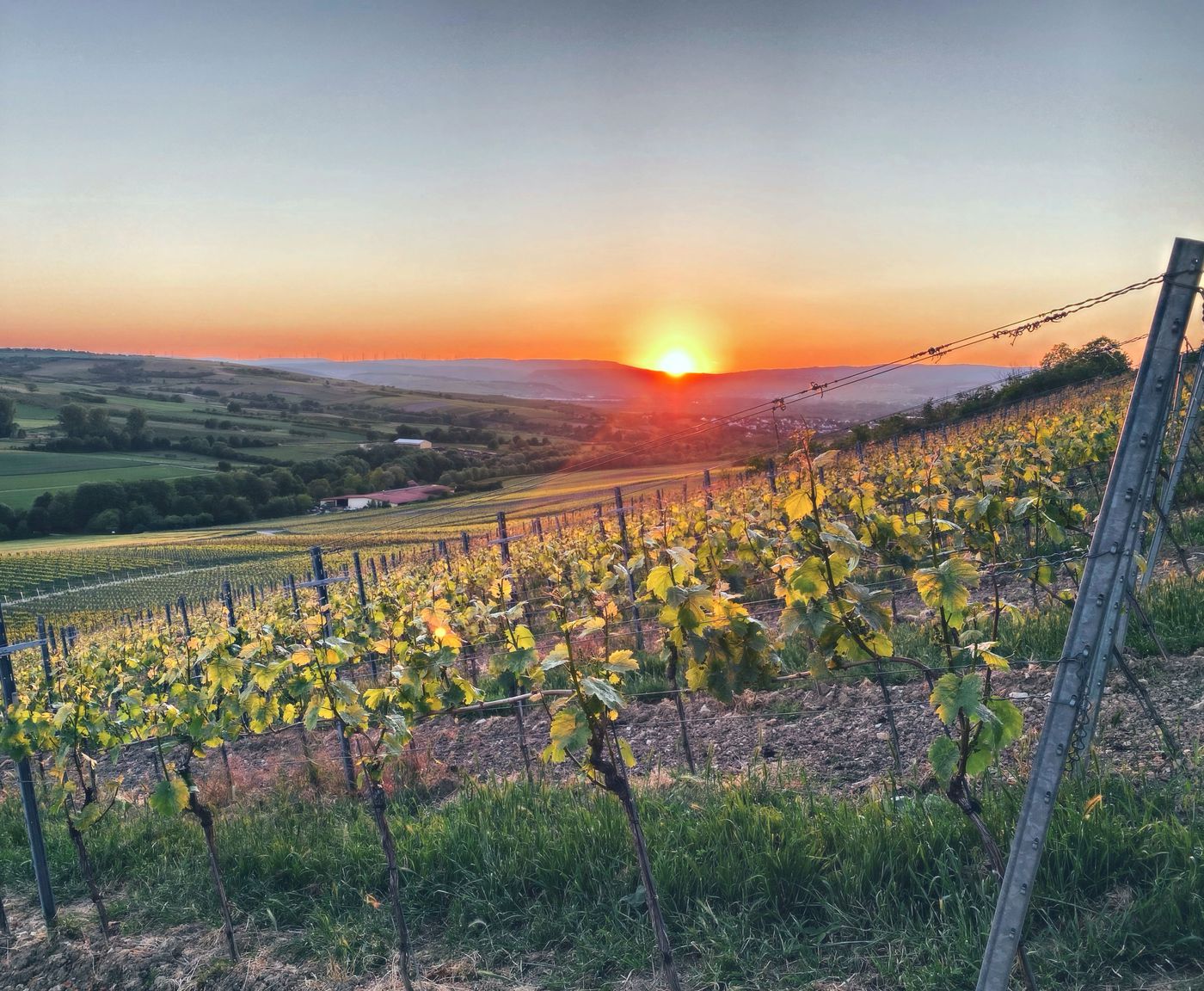 Tour Overview
---
Discover the Rheinhessen and Nahe wine regions on this full day wine tour and visit a thoughtful mix of boutique wineries who are great examples of how local winemakers dedicate themselves to the craft.
For this experience you will be accompanied by Carl: an experienced wine guide who has worked in vineyards throughout the country and has excellent local connections. Carl's mission is to show wine lovers the diversity in German winemaking traditions and why today German wine is some of the best in the world.
Germany has the largest number of independent, boutique winemakers who produce small amounts of high-quality wine in domestic varieties. The region of Rheinhessen is the best example featuring over 1000 passionate producers.
You will make 3 wine stops at local vineyards, enjoy a cellar tour and a delicious lunch at a traditional Winestube.
The tour also includes a 2-hour wine presentation from an award-winning small-batch producer who tells his story from grape to glass, you will visit an old regal villa where young winemakers are rebuilding what was once a world-renowned reputation for reds at the turn of the century.
You will have the opportunity to try special German wine varieties like Silvaner, German Chardonnay, German Pinots and domestic reds guided by the makers and their stories.
What's included
---
Water and snacks along the way

Hotel pick-up and drop-off

Cellar tour

Wine expert guide

Wine tasting at 2 wineries

Detailed wine presentaion of 20+ wines

Water and wine snacks

Wine shipping service

Vineyard visits

lunch
Meeting point
---
Rudesheim, Wiesbaden; Mainz
Cancellation Policy
---
Group cancellations, partial cancellations, individual cancellations.
Up to 5 working days ahead of the cancelled service, a 50% fee applies and will be deducted from the refunded booking fee.
Up to 2 working days ahead of the cancelled service no refund will be made.
The organizer reserves the right to cancel a service any time. Booking fees for services cancelled by the organizer will be refunded in full. In case of a cancellation due to force majeure, the organizer retains a fee of 10%.