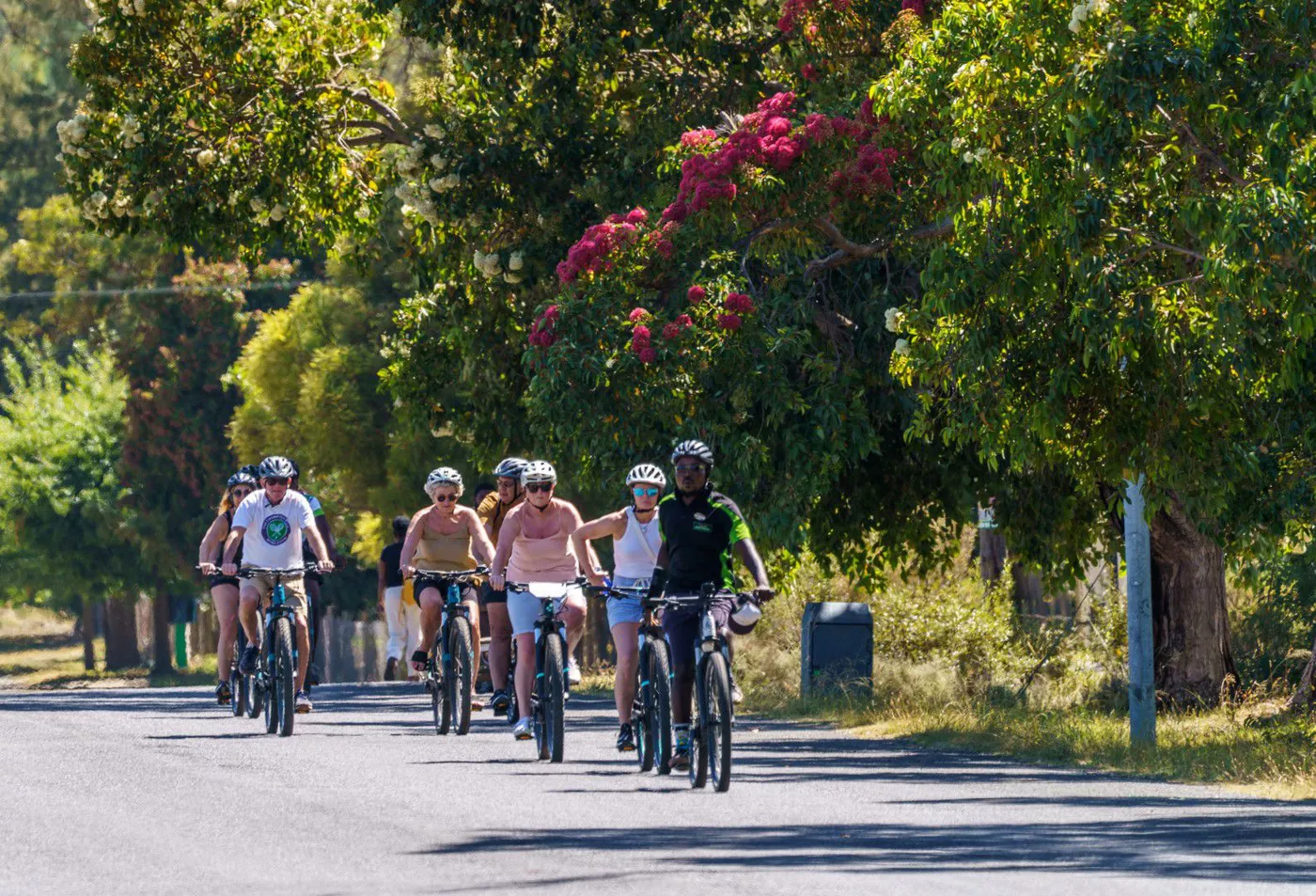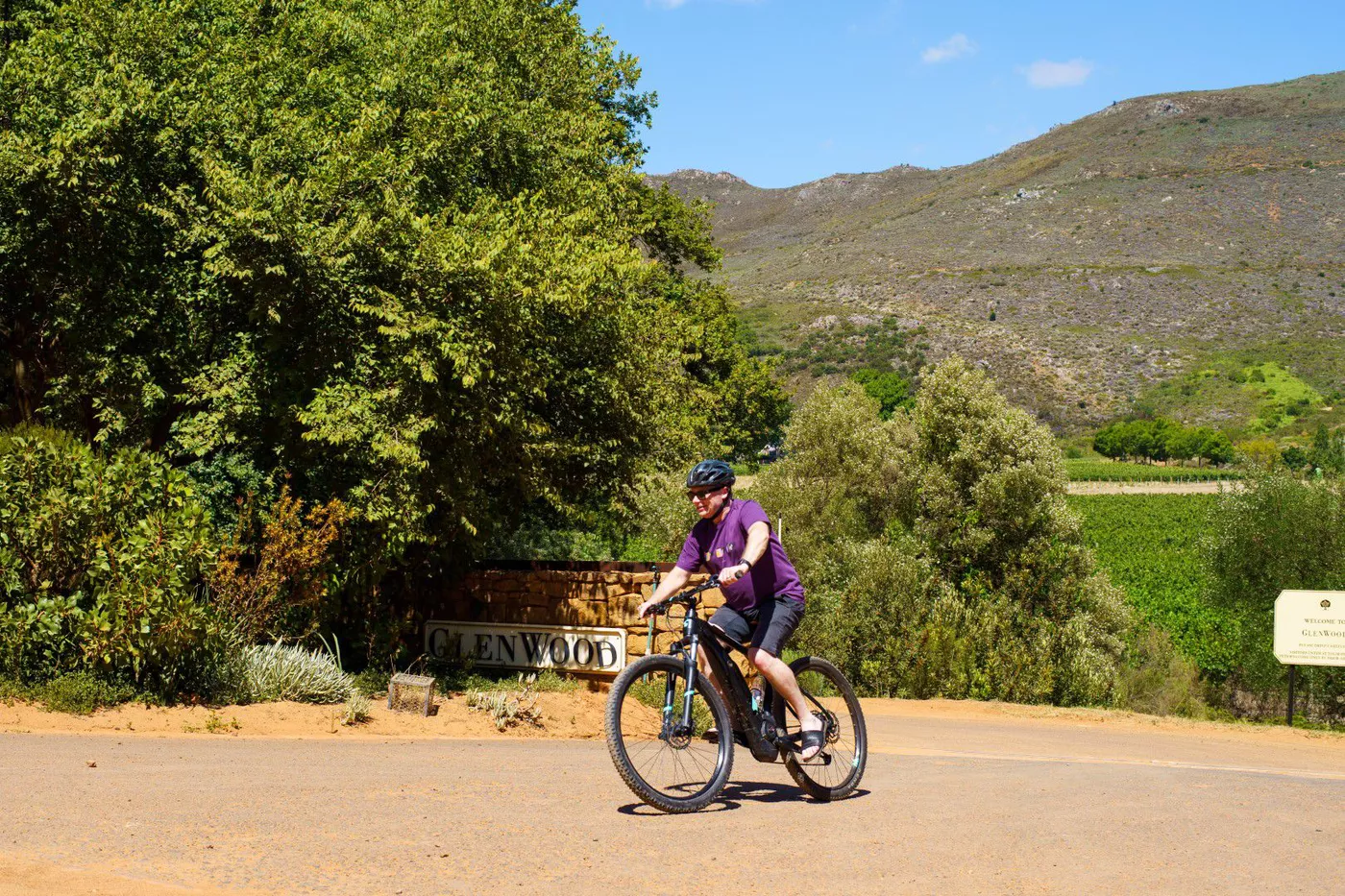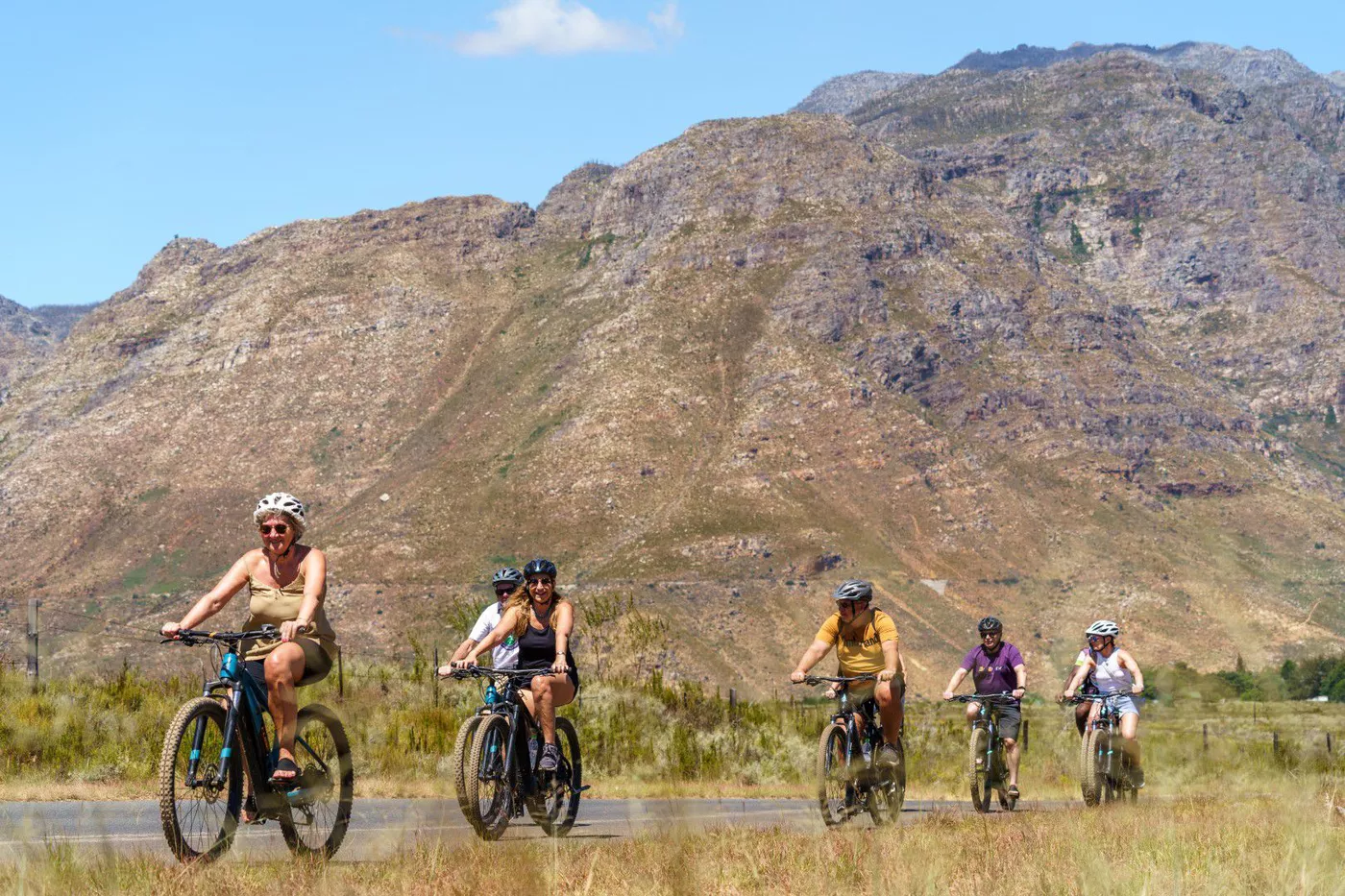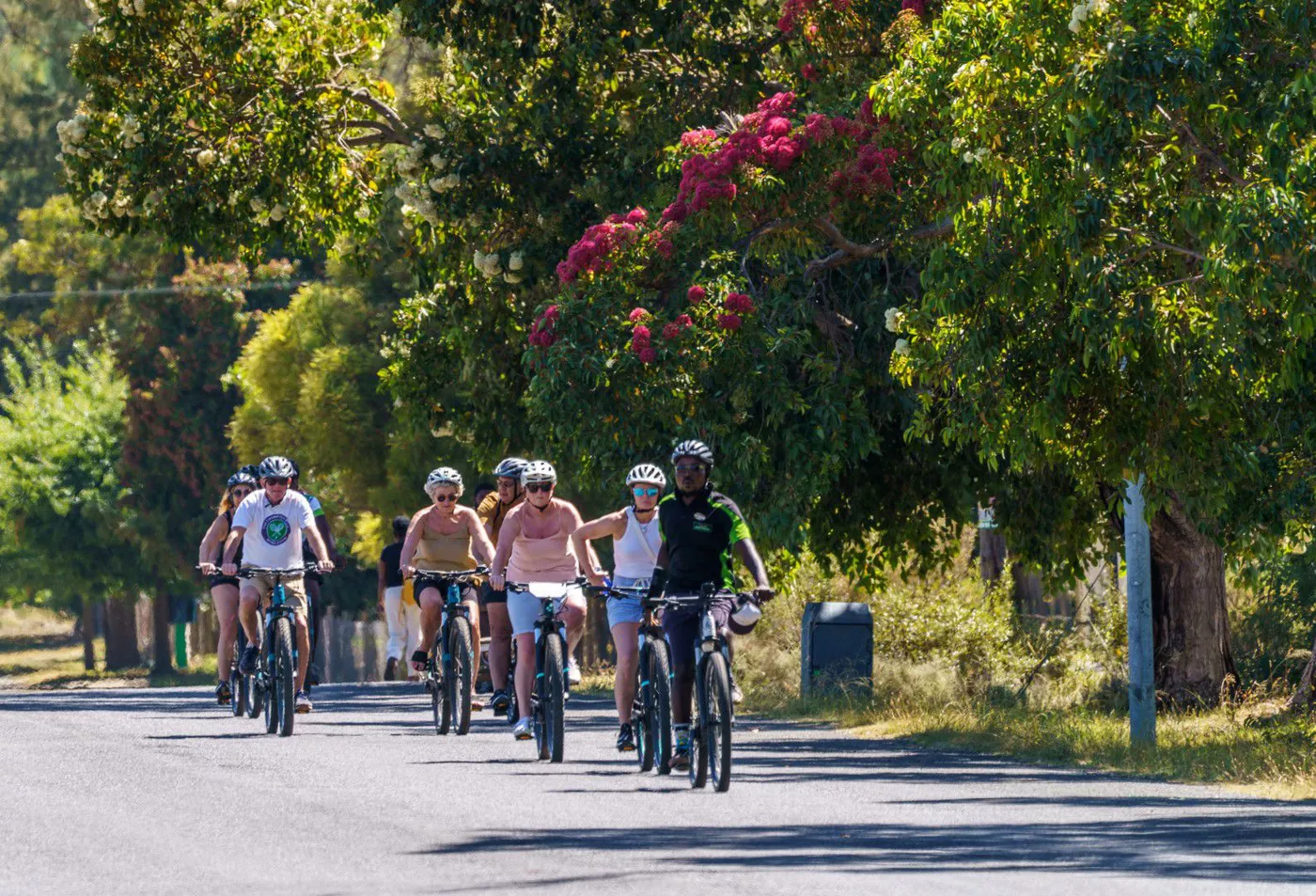 Tour Overview
---
A vineyard luxury bike tour in the quaint town of Franschhoek is a must-do. Families, luxury travellers, gourmands, and history enthusiasts alike adore Franschhoek.
Formally occupied by French Huguenots in the 17th century, the town exudes its history in its renowned wine estates and architecture. The former French inhabitants bestowed their vinicultural knowledge on the town's natives and Dutch farmers. This allowed the valley to transcend to the status of holding some of South Africa's best and oldest wine estates.
On a luxury tour of the valley, you will enjoy an authentic Franschhoek bike tour. You'll visit four estates, including the Grande Provence Wine Estate, La Bri Estate, and Rickety Bridge Wine Estate. The Grande Provence Wine Estate is about four centuries old, lying in the stunning Franschhoek Valley. Here you can sample exquisite wines and enjoy nougat and wine pairings.
The La Bri Estate welcomes guests to its charming grounds to bask in the surrounding rugged mountains and take a breath of fresh air. Indulge in wine tasting and biltong or chocolate pairings. As you zip up and down the gentle terrain of the valley, you'll also stop by the Rickety Bridge Wine Estate. Take a moment to bask in the sprawling winelands while enjoying a wine tasting experience that ignites your palate.
While many seek a vineyard bike tour, we include other memorable adventures. With a delightful collection of Michelin-star restaurants, antique shops, and museums, this bike tour in Franschhoek will be stock-full of activities.
You'll cruise by the Huguenot Monument, a landmark dedicated to the French Huguenot settlers. Fill your lungs with fresh air. Enjoy the pleasant warmth of the sun on your back. And most importantly, take in the scenic sights that form the character of Franschhoek. Later, you can indulge in a gourmet picnic at Mont Rochelle while seated in the stunning 39-hectare estate.

Total cycling distance: 15km.

This tour can also be operated on a private basis at a supplement. An e-bike option is also available. Contact us for details.
What's included
---
Premium wine tasting

Snack Pack (including bottled water, choc & peanuts/raisins)

Experienced local tour guide

Mountain Bike and Helmet rental

Oyster/Nougat or Hummus & wine pairing

Chocolate/biltong or Turkish Delight & wine pairing

Gourmet Picnic and wine tasting

Transfers (Available at extra cost area dependant)
Meeting point
---
Basse Provence Country House, Franschhoek
Cancellation Policy
---
Less than 48 hours before tour = no refund Less than 72 hours before tour = 50% refund More than 72 hours before tour = 90% refund 100% refund for all tours cancelled due to inclement weather