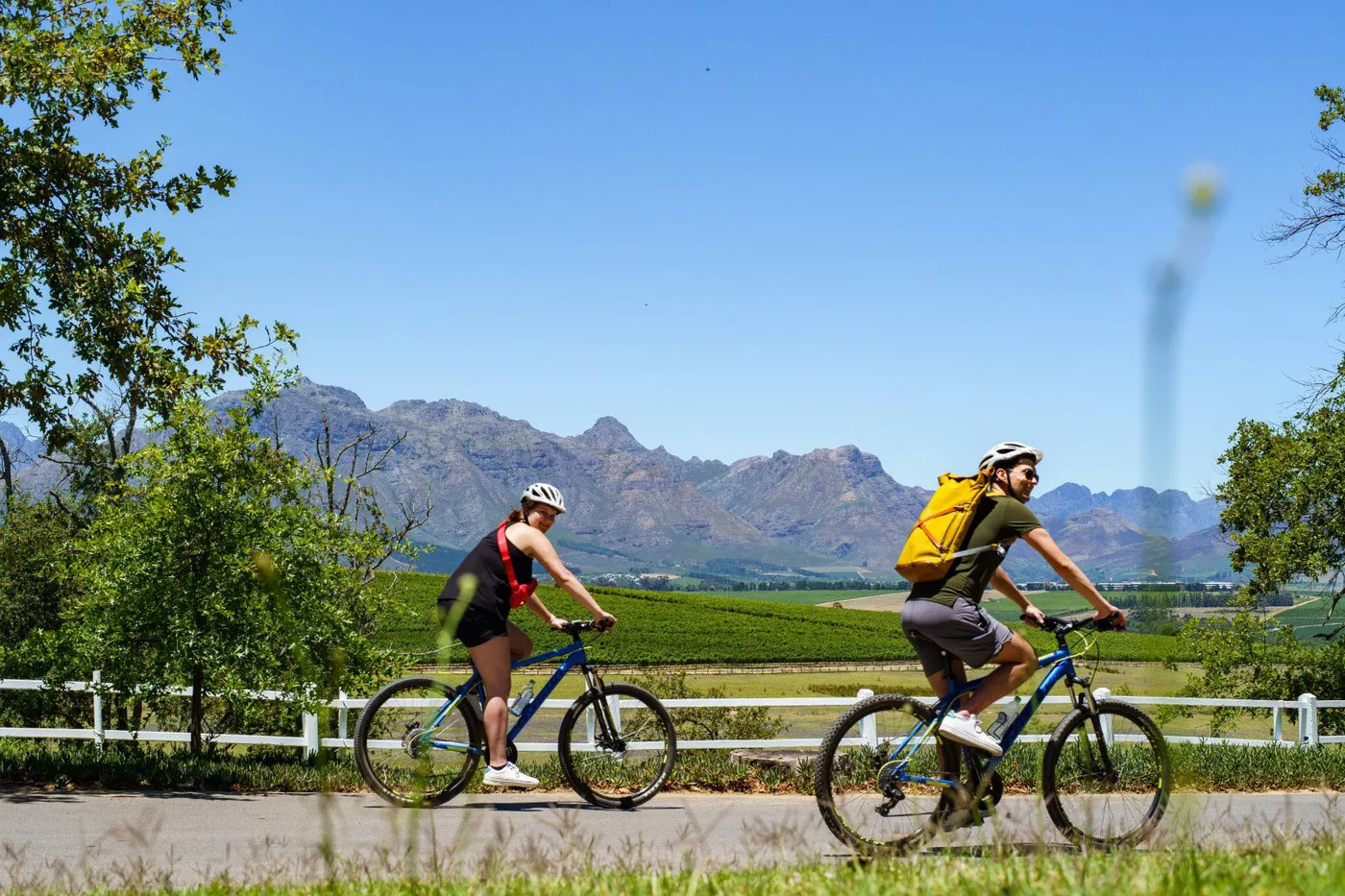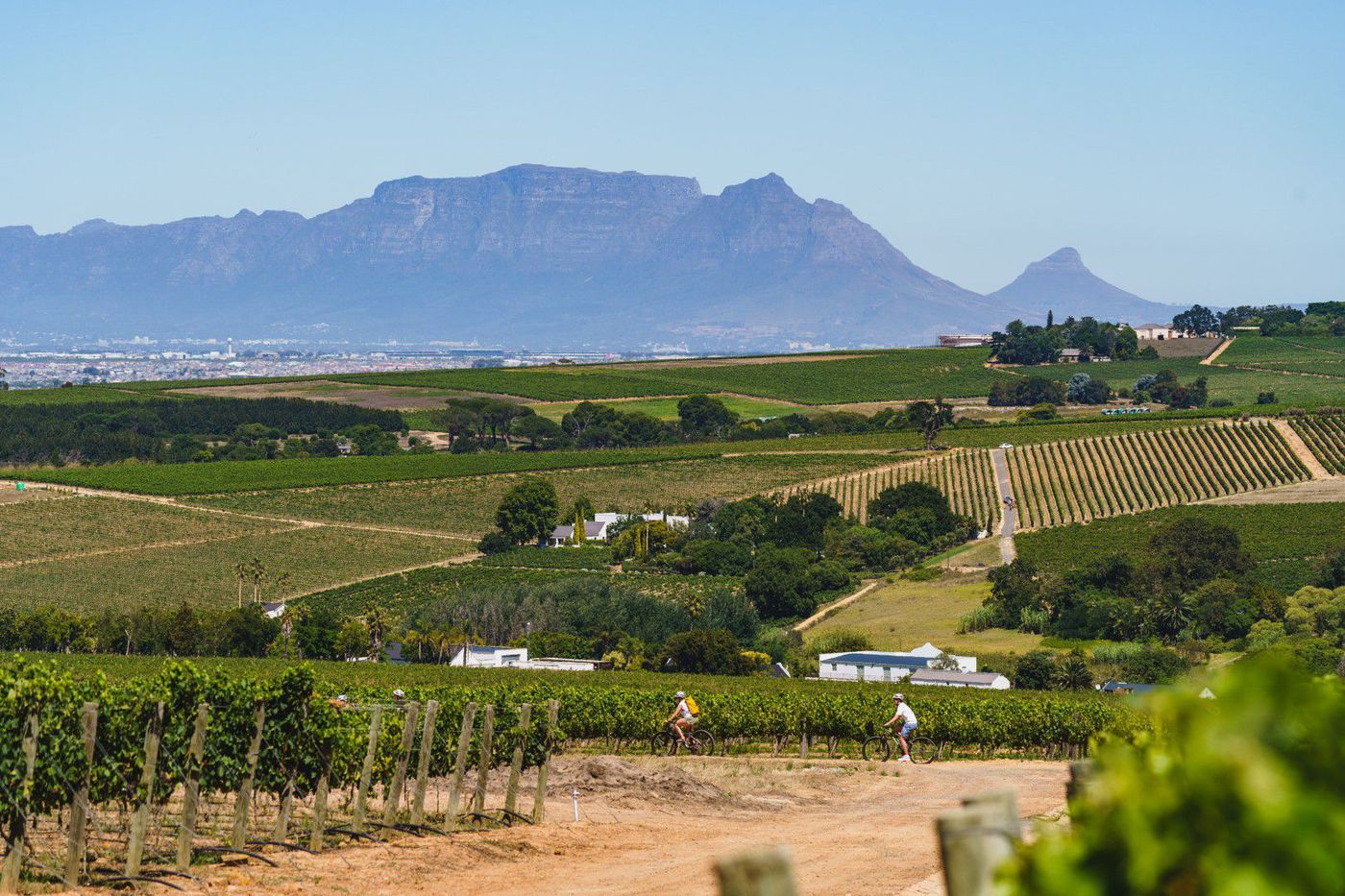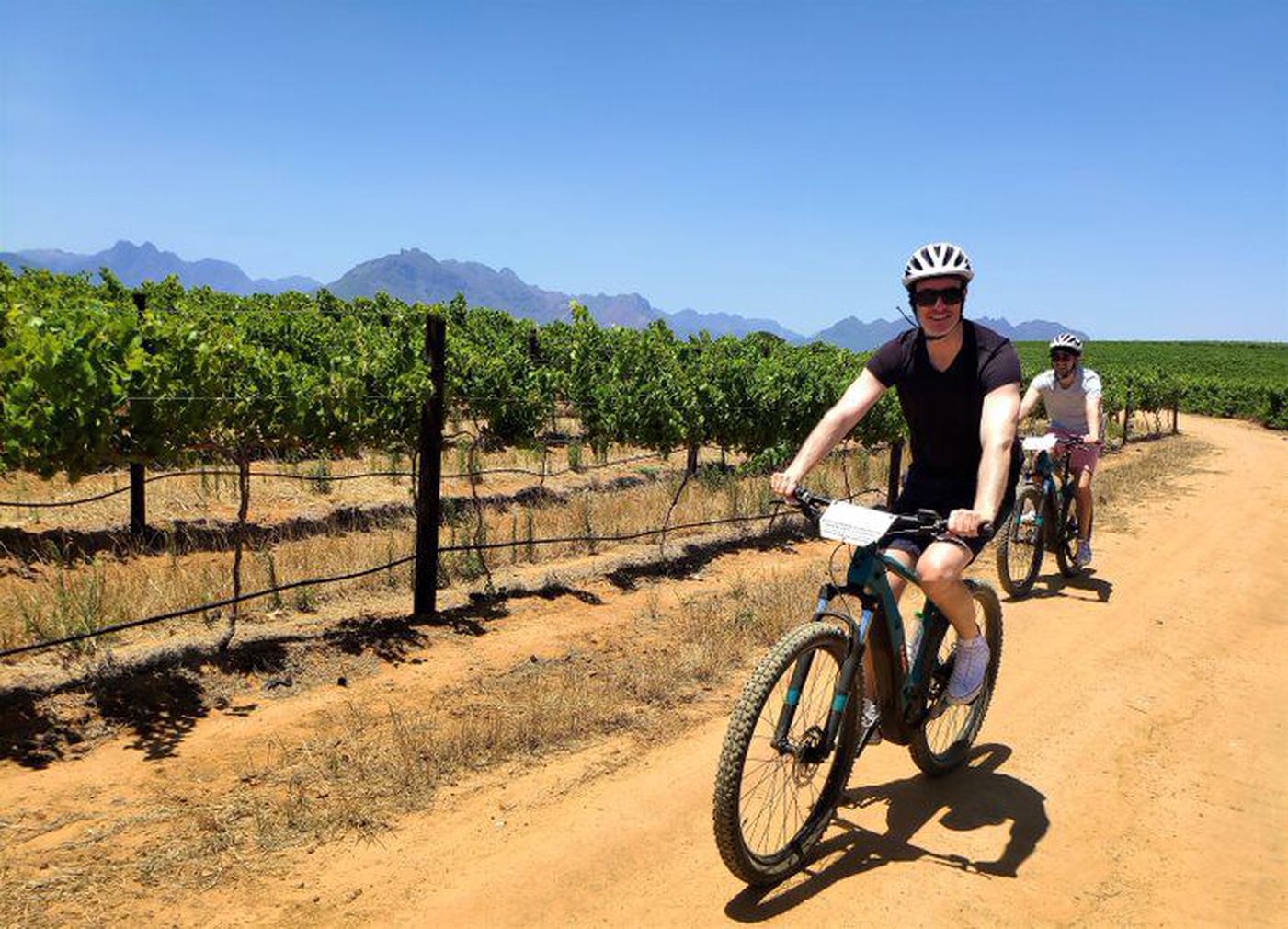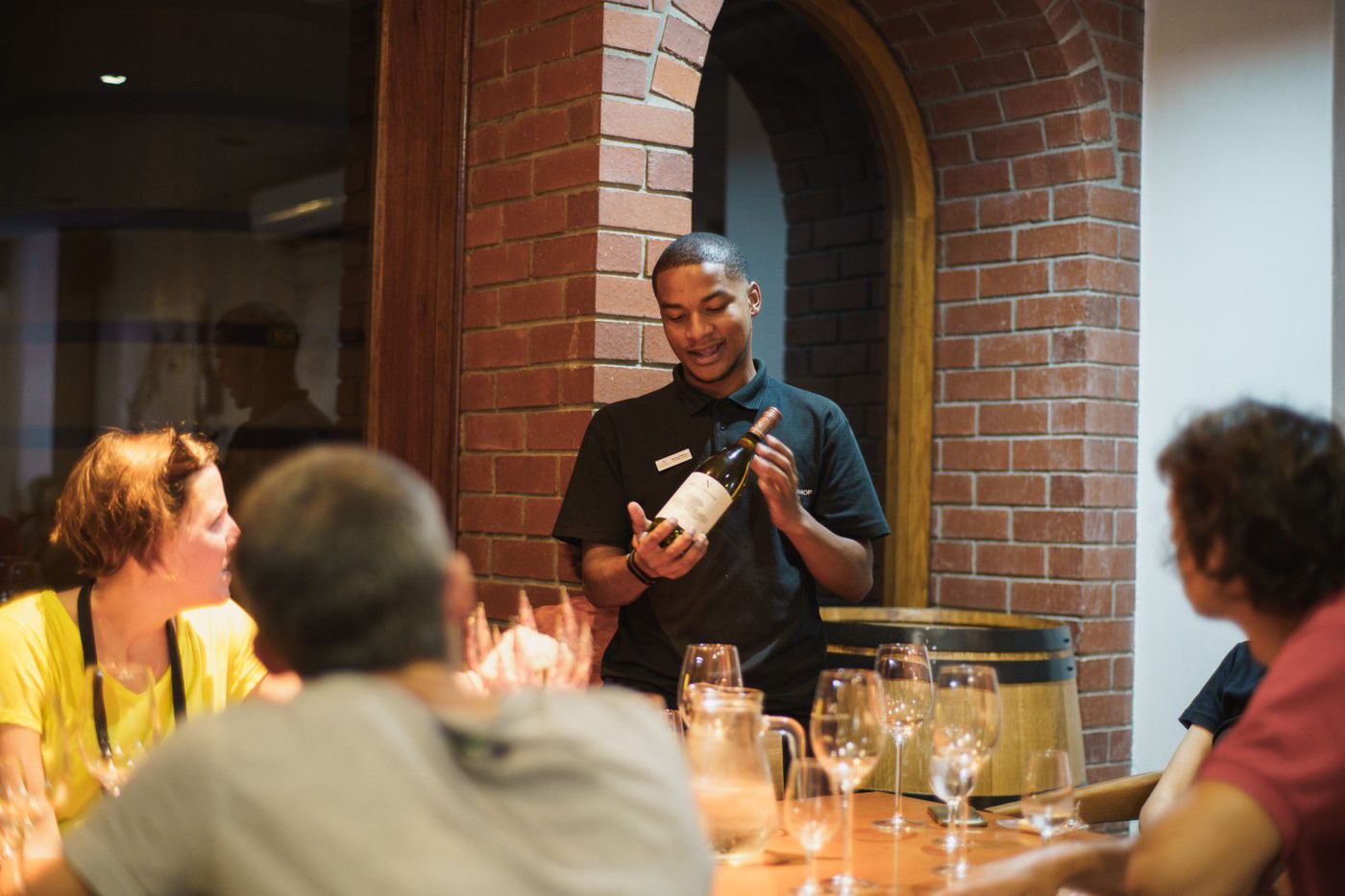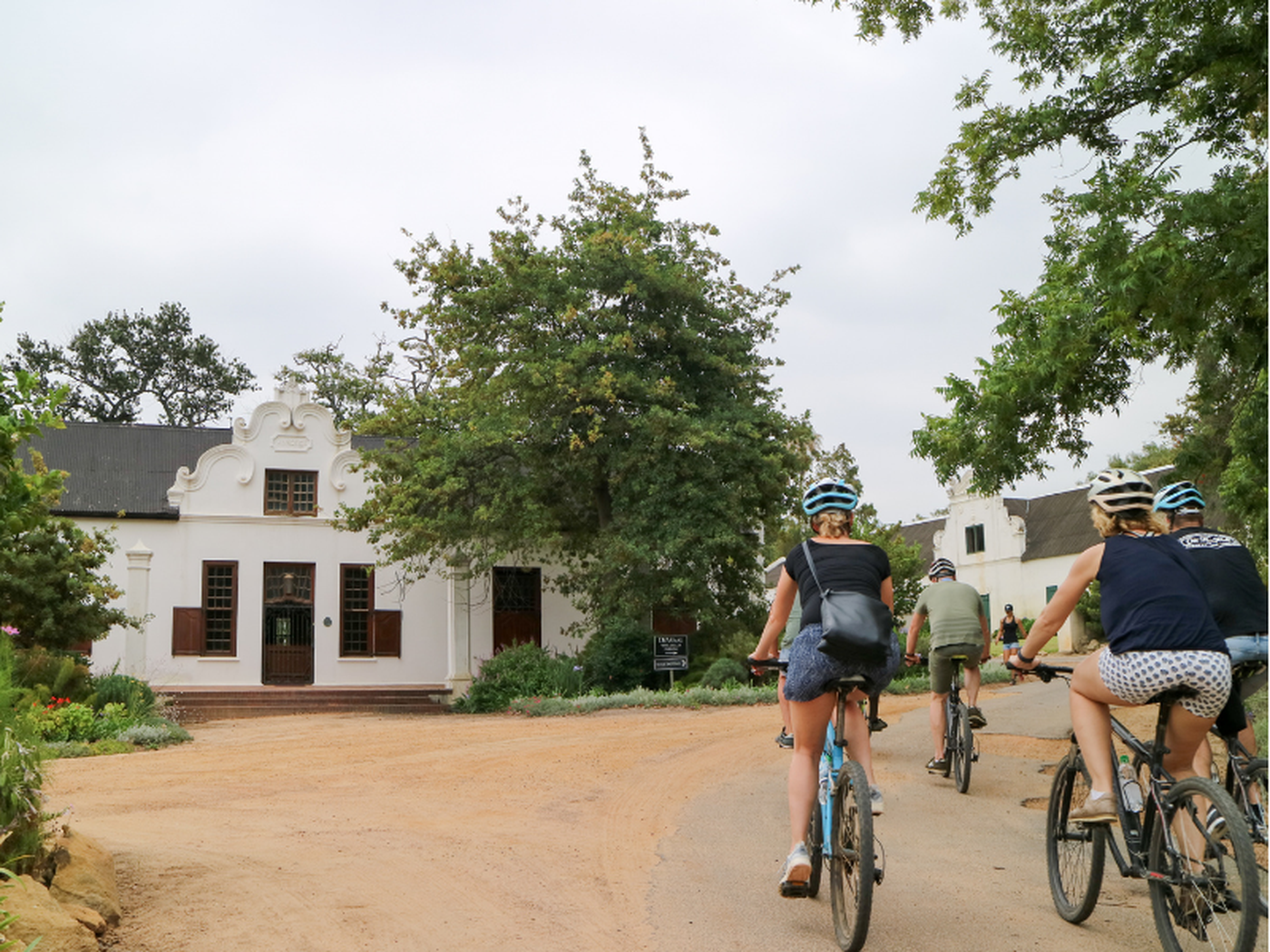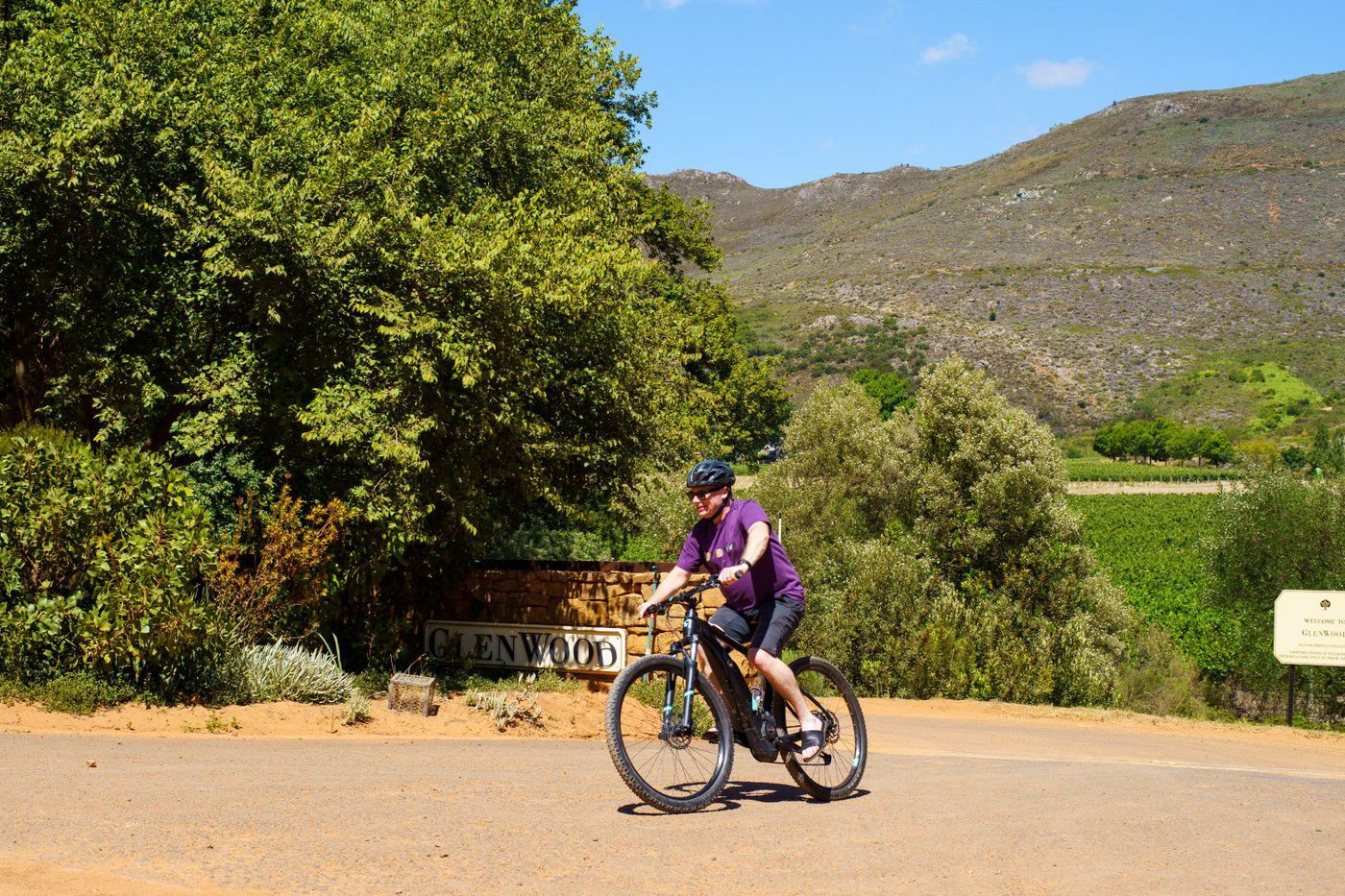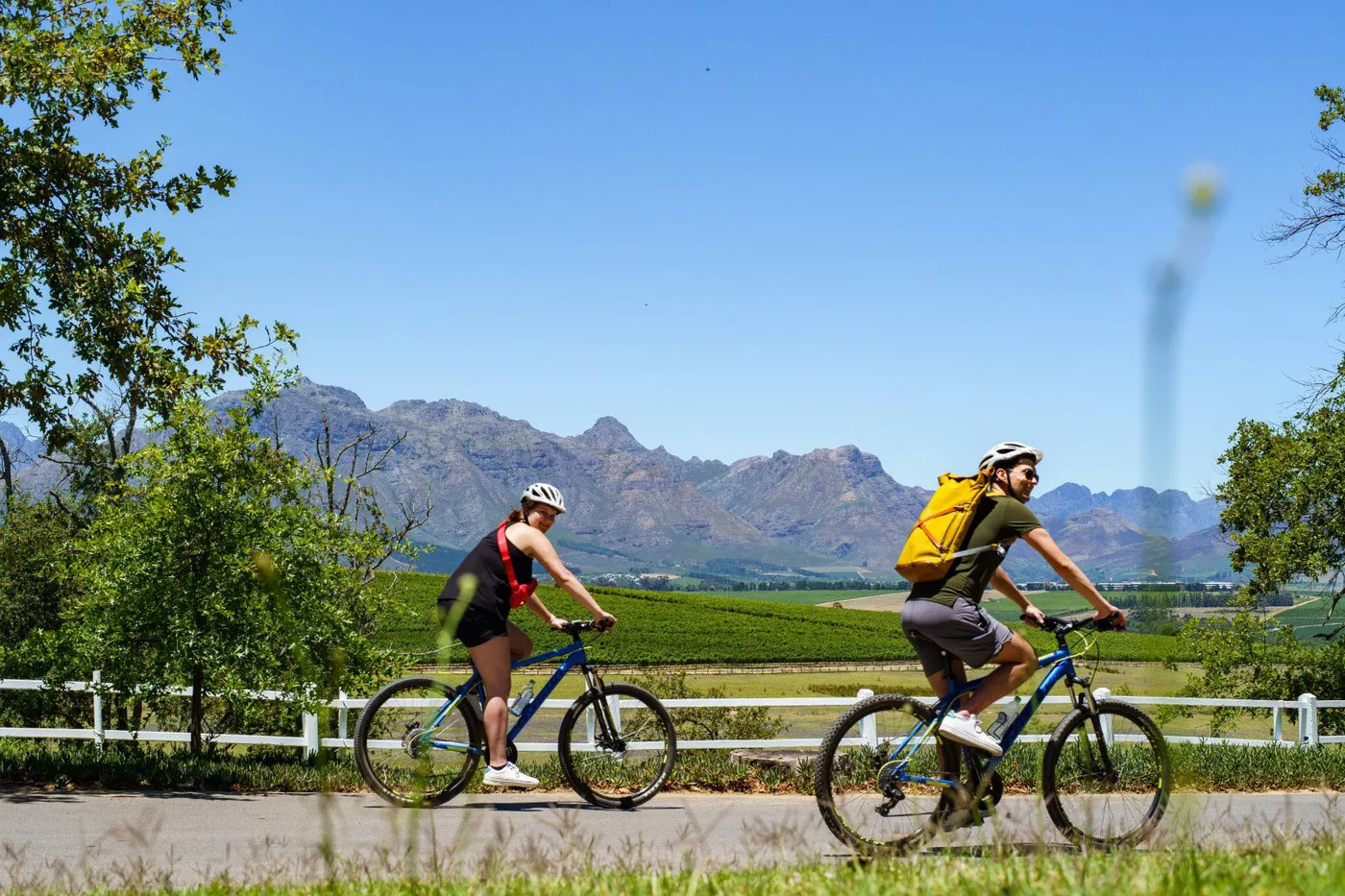 Tour Overview
---
Stellenbosch is South Africa's premier wine-producing region. From long-standing wine estates with sprawling fields holding lush grapevines to hospitable boutique wine farms boasting charm and excellent wine blends, Stellenbosch offers a medley of experiences.
This luxury bicycle tour will not only leave you feeling recharged from being out in nature but also take you through winding pathways nestled by greenery. You will explore Neethlingshof Wine Estate, Skilpadvlei Wine Farm, De Waal Estate, and Boschkloof. Each wine farm offers a unique experience for wine tasting and pairings apt to excite any palate.
Bike tours in Stellenbosch don't get any better than our luxury winelands cycle tour. Guests embark on the 18km journey mid-morning. This is the perfect time to shake off the remnants of sleep and tune into your peaceful surroundings. As we wind through gravel tracks tattooed with the journeys of other travellers, absorb the undulating landscapes beyond and nearby.
Neethlingshof Wine Estate will introduce you to its heritage as the second oldest wine farm in South Africa. You can indulge in a wine and canape pairing while enjoying the stunning surrounding landscapes.
Skilpadvlei welcomes you for a memorable wine tasting and pairing experience that will ignite your senses. Named after the legendary colony of tortoises found in the vlei in the 1800s, Skilpadvlei Wine Farm is one of the more delightful stops. Young ones will enjoy this part of our luxury bicycle tour, with pairings and tastings catered explicitly for them.
You'll pedal your way to De Waal Estate, a ninth-generation wine farm renowned for producing the first commercial Pinotage ever. Here, indulge in the wine tasting festivities.

Cycling distance: 18km
This tour can also be operated on a private basis at a supplement. An e-bike option is also available. Contact us for details.
What's included
---
Snack Pack (including bottled water, choc & peanuts/raisins)

Chocolate & wine pairing

Tapas platter & wine pairing

Cellar tour

Cheese platter

Wine tastings at 4 wine estates

Mountain bike and helmet rental

Lunch

Gratuities

Wine purchases on the day
Meeting point
---
Skipadvlei Wine Estate, Stellenbosch.
Cancellation Policy
---
Less than 48 hours before tour = no refund Less than 72 hours before tour = 50% refund More than 72 hours before tour = 90% refund 100% refund for all tours cancelled due to inclement weather