Tailor-made custom wine tours.
By the experts.
Wine tours are meant to be fun but sometimes planning gets in the way.
Our tailor-made wine travel team LOVE curating the perfect wine tours and winery visits for
wine lovers, like you!
So sit back, relax and we'll customise your own totally unique wine tour where you decide
the wine region, style of accommodation, winery visits and number of wine tours.
Enquire with our Tailor-made wine team now
What our customers say about our tailor-made wine tours
So what is a tailor-made wine tour? You choose:
Some tailor-made wine tours we've planned recently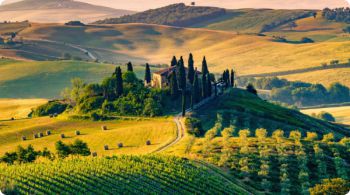 3 day wine tour in tailor-made Tuscany
Our client wanted to spend 3 days in Tuscany with some exclusive, behind-the-scenes winery visits. We arranged a stay in a beautiful, former Tuscan farmhouse, a wine tasting dinner at the estate of one of the most famous wine-making families in Italy, a chauffeur-driven tour that combined all the best photo spots in the Val d'Orcia with visits to wineries in Brunello di Montalcino and Chianti. And a private Tuscan cooking class with a top local chef.
The price per person was
£1.500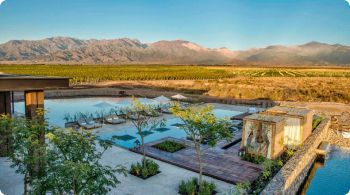 4 day wine tour in tailor-made Mendoza
Our client wanted to experience the authentic Mendoza whilst tasting some of its best wines. We organised a stay in a stunning wine estate surrounded on all sides by views of the Andes and the estate's own vineyards. The trip included crafting their own wine blend, enjoying a unique sunset asado dining experience and a wine and food pairing dinner. We even organised a trek in the foothills of the Andes with a wine picnic for them!
The price per person was
£2.700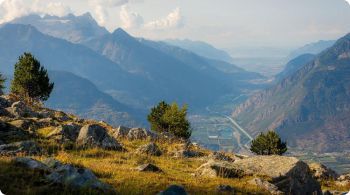 1 day wine tour in tailor-made
Rhône Valley
Our client was staying in Lyon and wanted to combine a private wine tour of Crozes-Hermitage and Côte-Rôtie. We organised a chauffeur driven tour with stops at two boutique wineries in Crozes-Hermitage with a lunch on the vineyards, followed by an organic winery in Côte-Rôtie and a private tasting with a family member at a boutique winery to end the day.
The price per person was
£500
What customers say about us
E-bike wine tour of Saint Emilion
I booked an E-bike wine tour of Saint Emilion with Winerist. The process was really simple and they were extremely responsive to all my requests. The tour itself was amazing, the guide was really engaging and informative. We tried lots of delicious wines and visited two impressive wineries. Would definitely recommend.
---
Elinor Oultram-Turner
Had a wonderful experience
Had a wonderful experience with the Winerist team where they have been able to recommend an exquisite place with the most wonderful views, a little gem I definitely enjoyed very much. Team was proactive, able to accommodate every little request I had and were wonderful to deal with.
---
Tatiana
Private full day Douro tour
We had a private full day tour of the Douro valley with our lovely guide Yara. The whole day was wonderful. We had a glorious drive to the Douro and then visited 3 different wineries along with a fabulous lunch at a restaurant in Pinhao. The 3 wineries were all excellent but very different in size which made for a most interesting trip.
---
Michael Cahill
Frequently asked questions
What is a tailor-made wine tour? How can I plan a tailor-made wine tasting? How can I customise a wine tour?
Can I book a luxury tailor-made wine tour? Is a private wine tour the same as a tailor-made wine tour? Will someone plan my wine tour for me?