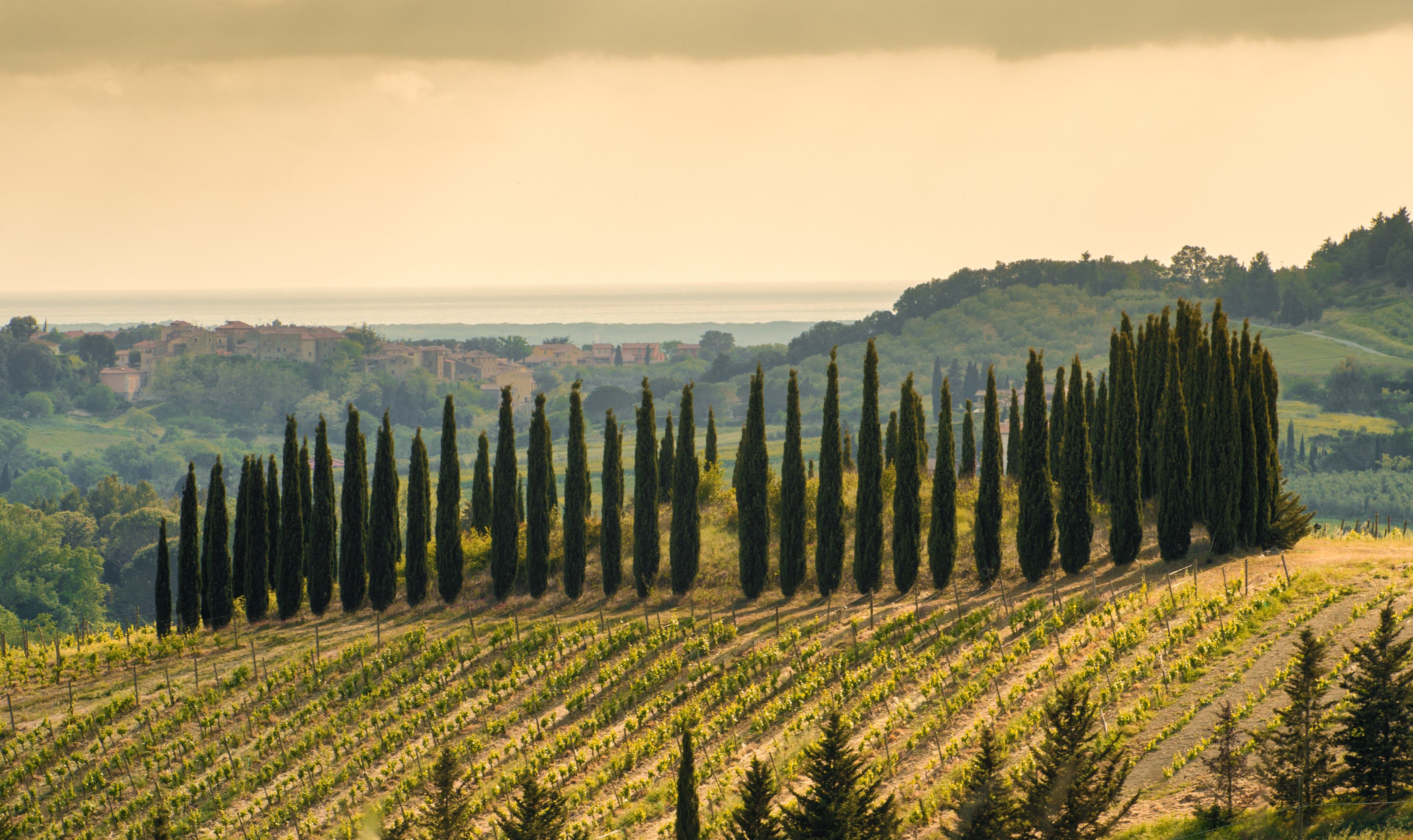 Bolgheri
Why Visit Bolgheri?
Bolgheri is a relatively young Tuscan DOC, having only started producing wine commercially in the 1970's. However it has already made a significant impression on the international wine scene, ruffling traditional Tuscan feathers, and the name Bolgheri is now synonymous with exceptional fine wine. Book a wine tasting tour to Bolgheri, or visit the region on a wine tasting holiday to Tuscany, and experience 'Super Tuscan' wines for yourself.

WINE TASTING TOURS IN BOLGHERI
Once referred to as Super Tuscans, Bolgheri wines are predominantly intense reds, with the ability to age, created from a blend of Bordeaux grape varietals. Quality levels are exceptional, with many estates already producing award-winning, collectible wines. As vineyards typically improve with age, future expectations are high for Bolgheri. Learn how this Maremma coastal region transformed from a malarial swampland to a prestigious wine producer, and the pioneering Sassicaia wine that started it all, on a guided wine tasting tour.

MORE REASONS TO VISIT BOLGHERI
The region is a typically Tuscan landscape of vineyards, olive groves and wooded hillsides dotted with medieval hamlets. Drive along the famous 'Viale dei Cipressi', a straight 5km road lined with majestic cypress trees, to reach the charming medieval village of Bolgheri, with its fairytale castle. Take a leisurely stroll through the historic centre, pausing at the artisan workshops and enotecas, before enjoying a simple lunch in one of the osterias.
Best Known Grapes
No content
Read more »
Best time to visit
No content
Read more »
How long to stay
No content
Read more »
How to get there
No content
Read more »