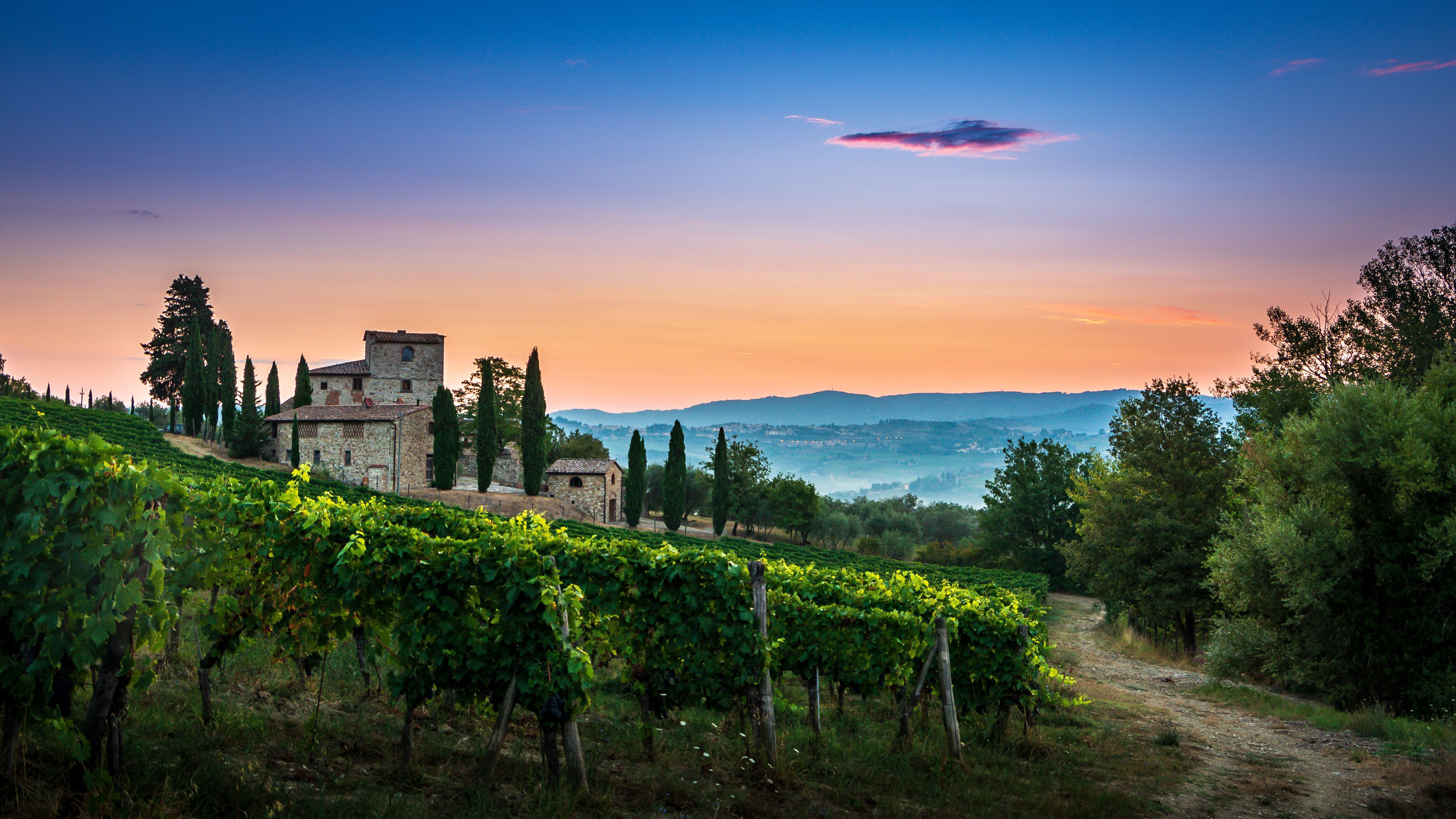 Chianti Classico

wine tasting tours and winery visits
Why Visit Chianti Classico?
Chianti Classico is one of the most famous wine regions in the world; producing one of Italy's finest red wines. There is no better place for a wine tasting holiday! It's not just the wine tasting experiences in Chianti Classico that are exceptional, the region is one of the most picturesque in Italy. The landscape of vineyard covered hills and olive groves scattered with historical hamlets and medieval castles is inspirational and breathtaking.
WINE TASTING TOURS IN CHIANTI CLASSICO
Journey into the Tuscan hills between Florence and Siena, into the beating heart of Chianti country, and you'll discover passionate winemakers who are creating serious, terroir-driven, fine red wines. If you're interested to learn what makes Chianti Classico unique and how it differs from Chianti wine, be enlightened on a small group or private guided wine tasting tour.
MORE REASONS TO VISIT CHIANTI CLASSICO
You can't fail to be enchanted by the picture-postcard Chianti countryside: a mesmerising landscape of rolling hills dotted with cypress trees, olive groves and seemingly endless vineyards. When you're not wine tasting, soak up the scenery, explore the charming medieval villages such as Montefioralle, Castellina and Castelnuovo Berardenga, and visit the ancient Castello di Briolo.
WINERIST INSIDER TIP
You can identify a Chianti Classico DOCG wine by the emblem of a black rooster that is proudly displayed on every bottle.
Best Known Grapes
Chianti Classico is produced predominantly from top quality Sangiovese vines and aged in oak. If the wine producer is considering a blend then a minimum of 80% is required to be Sangiovese grapes. Although these days there is a move towards 100% Sangiovese Chianti Classico. The other red varietals permitted in a Chianti Classico blend (up to 20%) are the native grapes of Canaiolo Nero and Colorino, and the international varieties of Cabernet Sauvignon and Merlot.
Read more »
Best time to visit
Wine holidays to Chianti Classico and the region of Tuscany can be enjoyed throughout the year. The spring and autumn months are the perfect time of year to visit Chianti Classico, when the landscape is at its most picturesque and the weather is favourable. The autumn months of September and October are particularly good months to visit to witness the region's grape harvest in full swing.
Read more »
How long to stay
It's easy to arrange a full day wine tasting tour of Chianti Classico departing from Florence or Siena. These tours are an excellent introduction to the region and the fine wines produced here. However, for wine lovers looking for a more indepth Chianti experience we would recommend a leisurely 3 day itinerary of self drive or organised tours, combining winery tours with village visits, offering a full immersion into the history and traditions of Chianti Classico.
Read more »
How to get there
To visit the Chianti Classico region, base yourself in Florence or Siena, both of which are within 1 hour drive. Florence Airport (Amerigo Vespucci) is located on the outskirts of Florence. The city centre is easy to reach within 20 minutes via taxi and shuttle bus. It is also easy to reach Florence by train, with frequent fast services connecting the city with other Italian cities and with international cities such as Paris, Brussels, Amsterdam and Munich. The closest airport to Siena is Florence Airport. The driving distance from Florence airport to Siena is just under 1.5 hours. Alternatively, frequent train services operate between Florence main train station and Siena, with direct services taking 1.5 hours.
Read more »