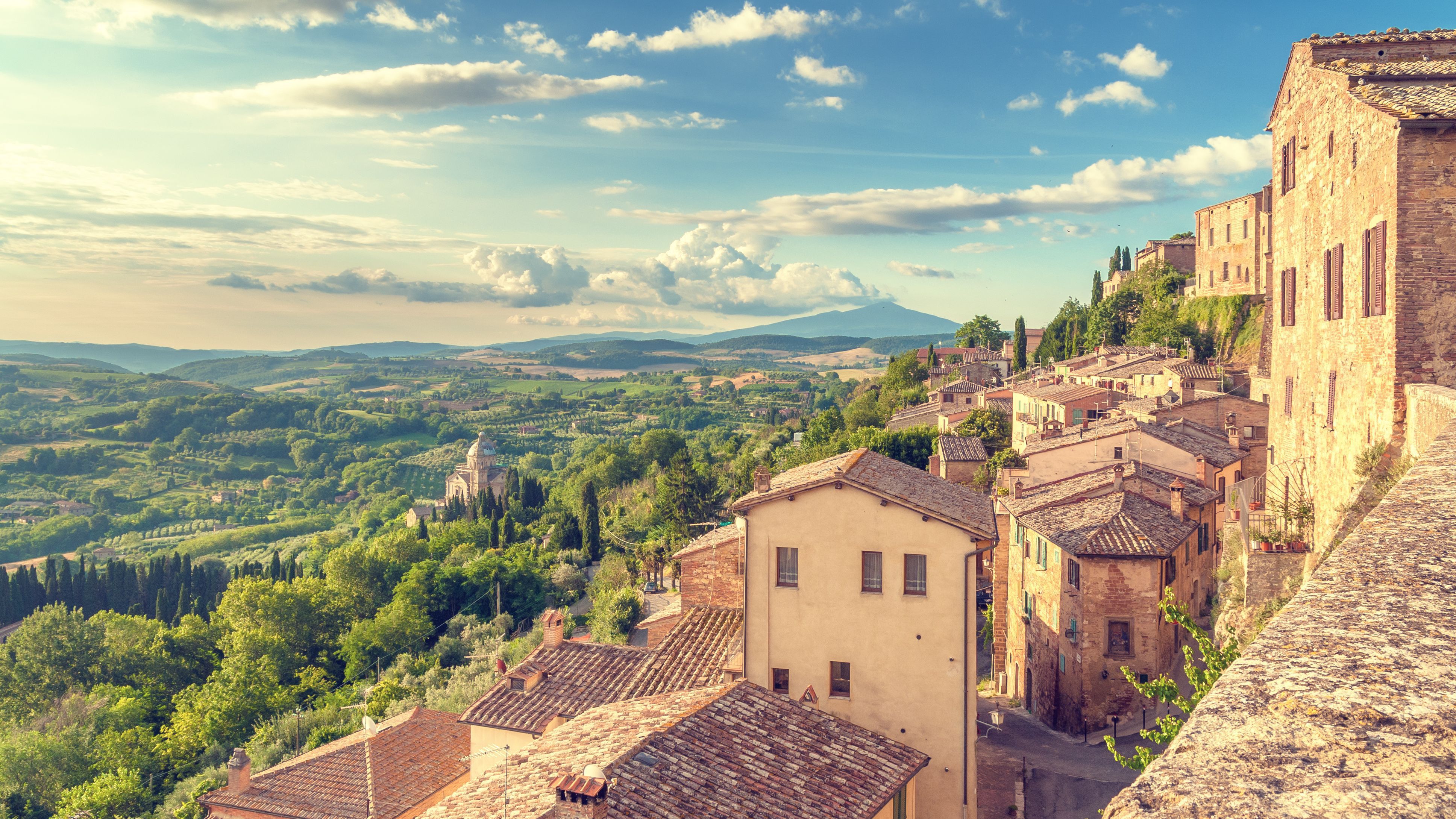 Montepulciano
Why Visit Montepulciano?
The Tuscan wine producing region of Montepulciano is known worldwide for its Vino Nobile di Montepulciano: one of Italy's most highly valued wines which achieved DOCG status in 1980. It's no surprise that this wine region is considered one of the finest in Italy, and a popular destination for a wine tasting holiday. When you're not sampling the region's prestigious wines on a wine tasting tour, explore the picturesque Tuscan landscape and the magnificent Renaissance hill town of Montepulciano.
WINE TASTING TOURS IN MONTEPULCIANO
Once referred to as the 'King of Tuscan wines', Vino Nobile di Montepulciano was historically the favourite tipple of monarchs, but you don't need to be royalty to appreciate this aristocratic wine! Book a small group or private wine tasting tour and learn the secrets behind Vino Nobile, the subtle diversity of Montepulciano wines (depending on the % of Sangiovese grapes used by the winemaker) and what makes the Vino Nobile so sought-after.
MORE REASONS TO VISIT MONTEPULCIANO
Montepulciano is one of the most beautiful medieval towns in Tuscany and a must-see if you're visiting the region on a Tuscany wine tasting holiday. This charming hilltop town has changed little since the 16th century. It boasts elegant Renaissance palaces and historic churches at every turn, and enjoys panoramic views over the surrounding picture-postcard landscape of vineyards and olive groves.
WINERIST INSIDER TIP
Don't leave without sampling Montepulciano's Vin Santo. Typically made from dried, then fermented Malvasia Bianca, Grechetto Bianco and Trebbiano Toscano grapes, this intense, sweet wine is best served with cantucci (almond biscuits)
Best Known Grapes
No content
Read more »
Best time to visit
No content
Read more »
How long to stay
No content
Read more »
How to get there
No content
Read more »