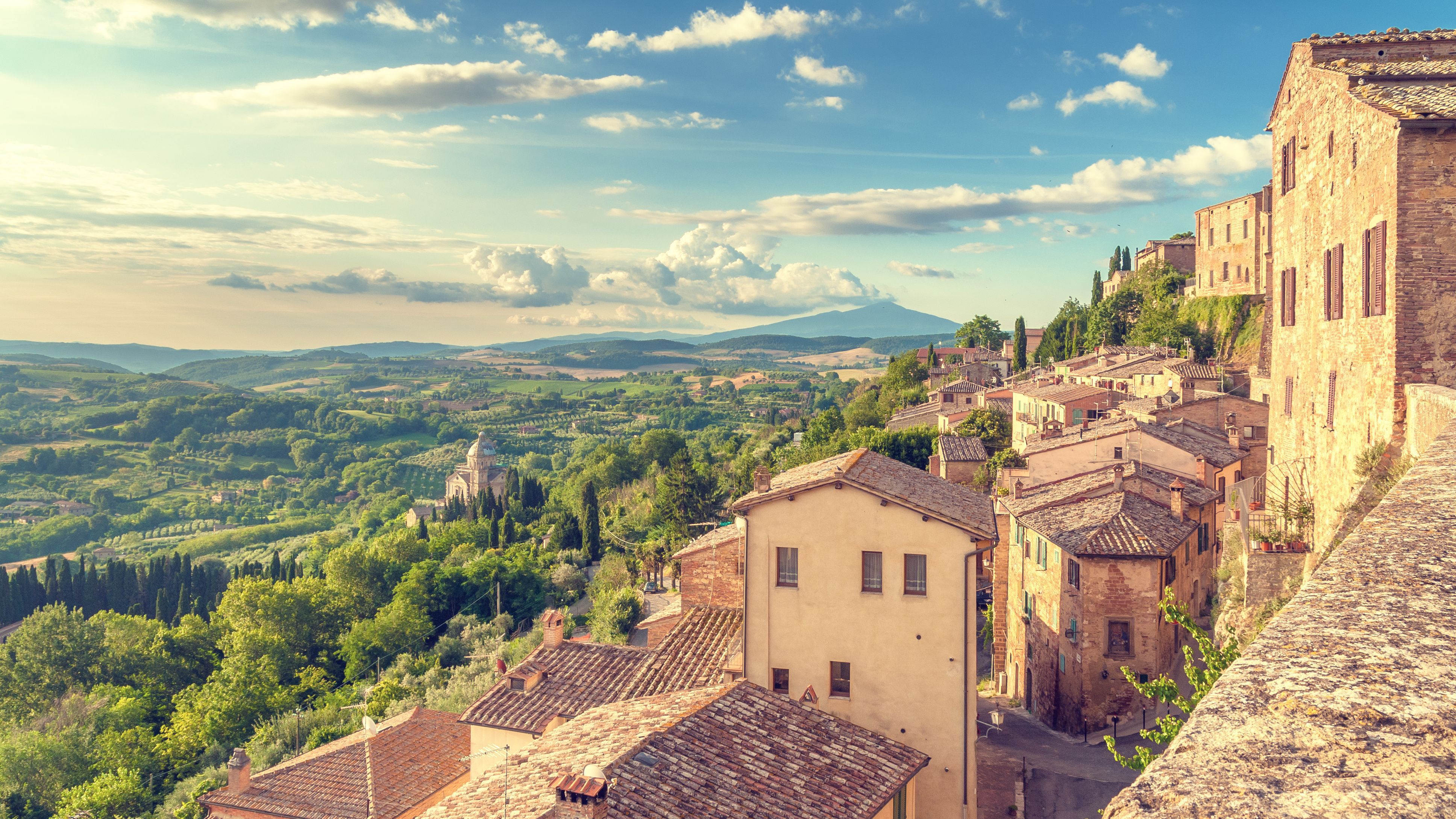 Montepulciano

wine tasting tours and winery visits
Why Visit Montepulciano?
The Tuscan wine producing region of Montepulciano is known worldwide for its Vino Nobile di Montepulciano: one of Italy's most highly valued wines which achieved DOCG status in 1980. It's no surprise that this wine region is considered one of the finest in Italy, and a popular destination for a wine tasting holiday. When you're not sampling the region's prestigious wines on a wine tasting tour, explore the picturesque Tuscan landscape and the magnificent Renaissance hill town of Montepulciano.
WINE TASTING TOURS IN MONTEPULCIANO
Once referred to as the 'King of Tuscan wines', Vino Nobile di Montepulciano was historically the favourite tipple of monarchs, but you don't need to be royalty to appreciate this aristocratic wine! Book a small group or private wine tasting tour and learn the secrets behind Vino Nobile, the subtle diversity of Montepulciano wines (depending on the % of Sangiovese grapes used by the winemaker) and what makes the Vino Nobile so sought-after.
MORE REASONS TO VISIT MONTEPULCIANO
Montepulciano is one of the most beautiful medieval towns in Tuscany and a must-see if you're visiting the region on a Tuscany wine tasting holiday. This charming hilltop town has changed little since the 16th century. It boasts elegant Renaissance palaces and historic churches at every turn, and enjoys panoramic views over the surrounding picture-postcard landscape of vineyards and olive groves.
WINERIST INSIDER TIP
Don't leave without sampling Montepulciano's Vin Santo. Typically made from dried, then fermented Malvasia Bianca, Grechetto Bianco and Trebbiano Toscano grapes, this intense, sweet wine is best served with cantucci (almond biscuits)
Best Known Grapes
The vineyards of Montepulciano are planted predominantly with Sangiovese (also known here as Prugnolo Gentile), alongside Merlot, Syrah and some local grape varieties such as Canaiolo and the little known Mammolo. Vino Nobile di Montepulciano must contain a minimum of 70% Sangiovese grapes (some producers prefer to use 100%).
Read more »
Best time to visit
Wine holidays to Montepulciano and the wider region of Tuscany can be enjoyed throughout the year.The spring and autumn months are the perfect time of year to visit, when the landscape is at its most picturesque and the weather is favourable. The autumn months of September and October are particularly good months to visit Montepulciano, when the region's grape harvest is in full swing. Each year on the last Sunday of August, Montepulciano hosts the traditional Barrel Race which sees teams from local districts pushing 80kg wine barrels along a 1.5km (predominantly uphill) course through the old town. It's an entertaining event and a great opportunity to immerse in local life and traditions.
Read more »
How long to stay
It's easy to arrange a full day wine tasting tour of Montepulciano departing from Siena. These tours are an excellent introduction to the region and the iconic wines produced here. However, for wine lovers looking for a more indepth Tuscany wine experience we would recommend a leisurely 3 day itinerary of self drive or organised tours offering a full immersion into the various wine growing regions of Tuscany such as neighbouring Montalcino and Chianti Classico.
Read more »
How to get there
To visit Montepulciano on a wine tasting holiday, we recommend basing yourself in Siena, which is approximately 1 hour drive away. Alternatively, Florence is a 2 hour drive away. Florence Airport (Amerigo Vespucci) is located on the outskirts of Florence. The city centre is easy to reach within 20 minutes via taxi and shuttle bus. It is also easy to reach Florence by train, with frequent fast services connecting the city with other Italian cities and with international cities such as Paris, Brussels, Amsterdam and Munich. The closest airport to Siena is Florence Airport. The driving distance from Florence airport to Siena is just under 1.5 hours. Alternatively, frequent train services operate between Florence main train station and Siena, with direct services taking 1.5 hours.
Read more »