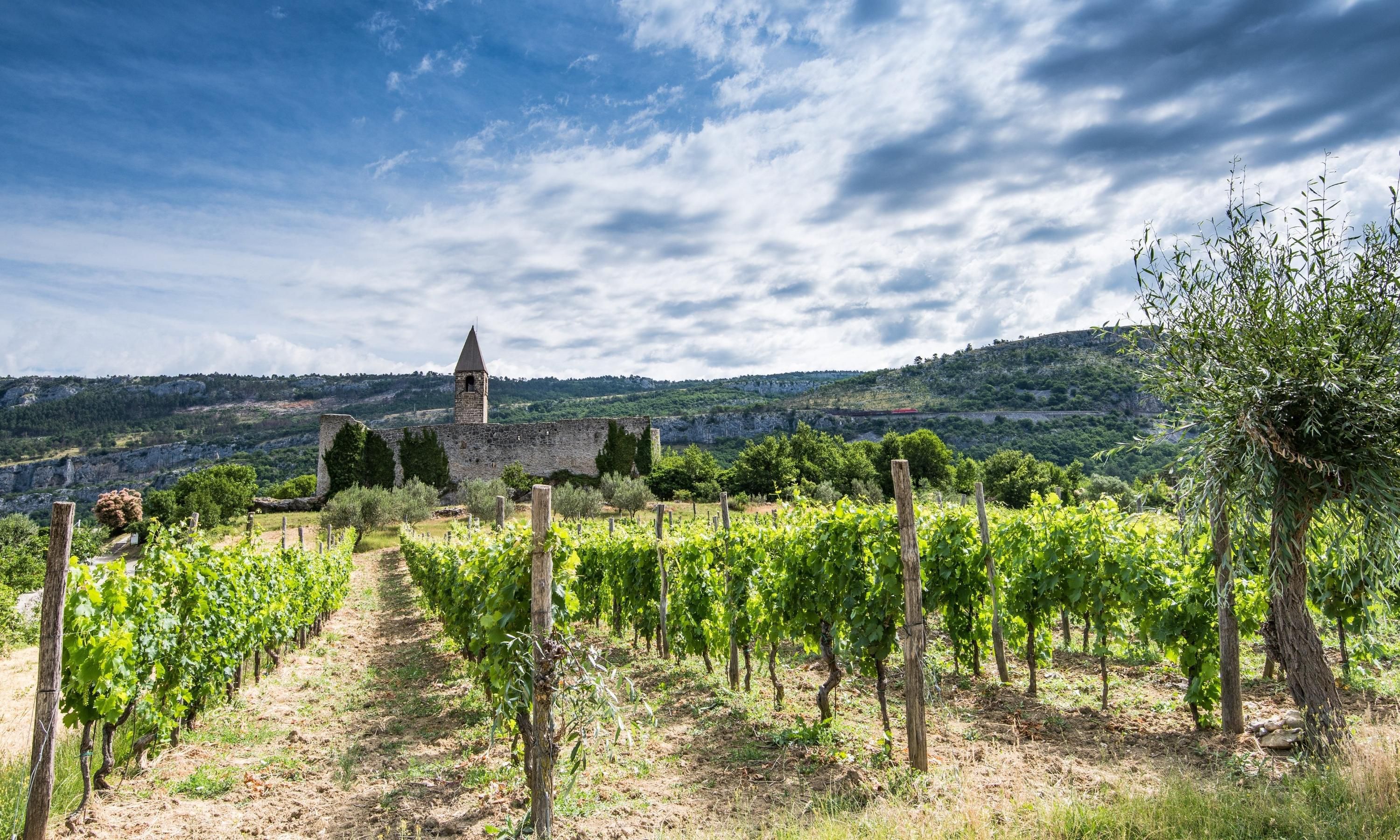 Slovenia

wine tasting tours and winery visits
Why Visit Slovenia?
Slovenia may not be the first European country that springs to mind for a wine tasting holiday. However, the country has a long viticultural history, and its unique wines are gradually being recognised on the global winemaking stage. It's an exciting time to take a wine tasting holiday to Slovenia. It is also one of Europe's most exciting new culinary destinations, with a food culture that focuses on the abundance of local produce and farm-to-fork dining. Beside fantastic wine and food, Slovenia is well-known for being green: both in terms of its beautiful natural landscape and its sustainability credentials.
WINE TASTING HOLIDAYS IN SLOVENIA
Slovenia's wine growing regions produce an impressive diversity of wines. From full-bodied reds to fresh, aromatic whites; light sparkling wines to sweet dessert wines. Local winemakers proudly champion the country's indigenous grape varieties. Special wines to look out for are Cviček, a red and white blend, with a low alcohol level and Teran, an intense ruby red wine made from Refošk grapes grown in the red-soiled Karst region. For the best introduction to the unique array of Slovenian wines we recommend booking a wine tasting tour with an expert local guide.

FOOD TASTING EXPERIENCES IN SLOVENIA
Slovenian cuisine, like its wine, is diverse, delicious, and influenced by the varied landscape. From Alpine sheep cheese to earthy truffles; wild venison to freshwater fish. Whether you're dining in a typical gostilna or one of the country's Michelin-starred restaurants, there is a focus on fresh, locally produced ingredients. A food focused holiday in Slovenia is a must for any foodie.
OTHER REASONS TO VISIT SLOVENIA
Slovenia is one of the world's most sustainable countries with a national commitment to responsible travel. It proudly protects its heritage, culture, and spectacular natural beauty. Here you'll find snow-capped mountains, vast turquoise lakes, extensive cave systems and glacial valleys. There are plenty of opportunities for hiking, cycling, caving and white-water rafting. If this sounds a little too active take a leisurely boat ride on the picture-postcard Lake Bled or stroll through the cobbled streets of the charming capital of Ljubljana.
Best Known Grapes
In the north-east region of Podravje the wines produced are mostly white. In the south-east region of Posavje, and the south-west region of Primorksa most of the grapevines are red. There are over 50 grape varieties to be found growing in Slovenia, many of which are indigenous to the country. The list can be overwhelming so here are a few notable varietals to look out for. Blauer Kolner is one of the oldest varieties to be cultivated in Slovenia producing a limited annual yield, so you'll be lucky to get your hands on a bottle! Two indigenous grapes found only in Vipava Valley, and crucial to the country's winemaking heritage are Zelen and Pinela, which produce highly drinkable wines. 25% of the grapes grown in the Goriška Brda subregion are Rebula. Its versatility makes it a popular choice of local winemakers. Sparkling wine fans should visit the Istenič winery. Rumeni Plavec is the key ingredient used in their award-winning sparkling wines. The best way to learn more about the diversity of Slovenian native grapes is on a wine tasting tour.
Read more »
Best time to visit
A wine tasting holiday to Slovenia can be enjoyed year-round. However, we recommend visiting in the spring and autumn months when the countryside colours are at their most picturesque and the weather conditions are perfect for visiting vineyards and exploring the great outdoors. The hottest time of year in Slovenia is the summer months of July and August when average temperatures can exceed 30C. These are the most popular months for tourists, and accommodation along the coast, in Lake Bled and Lake Bohinj is extremely busy. Advance booking is recommended. Wine and food lovers may wish to time their visit to coincide with St Martin's Day (Nov 11th) when celebrations of the harvest and new wine take place. You can expect feasting and plenty of wine drinking!
Read more »
How long to stay
Slovenia is brimming with wine tasting opportunities, gourmet experiences and outdoor activities to keep you busy for at least a week! If you're short of time, a long weekend in the charming capital of Ljubljana will give you enough time to explore the city, wonder at the beauty of Lake Bled and sample Slovenia's unique food and wine. Add another day for a wine tasting tour into the Podravje wine region or Vipava Valley. In one week you will have time to explore more of Slovenia's wine producing regions and experience the diversity of wines produced here. If you can spare longer, why not hop over the border into Croatia or Northern Italy for a multi-national wine tasting holiday?
Read more »
How to get there
Slovenia's main international airport is Jože Pučnik Ljubljana, which is located 25km north of the capital city. The quickest way from the airport into the city is by taxi or private transfer. An alternative international airport with a wider choice of international flights is Venice's Marco Polo Airport which is less than 2.5 hours by car from Ljubljana. Slovenia is easily accessible from the neighbouring countries of Italy, Austria, Hungary and Croatia by road and rail. Venice (Italy) and Zagreb (Croatia) are around 2.5-hour drive from Ljubljana; Salzburg (Austria) is a 3-hour drive. Trains to Slovenia run daily from many European cities.
Read more »
Get in touch