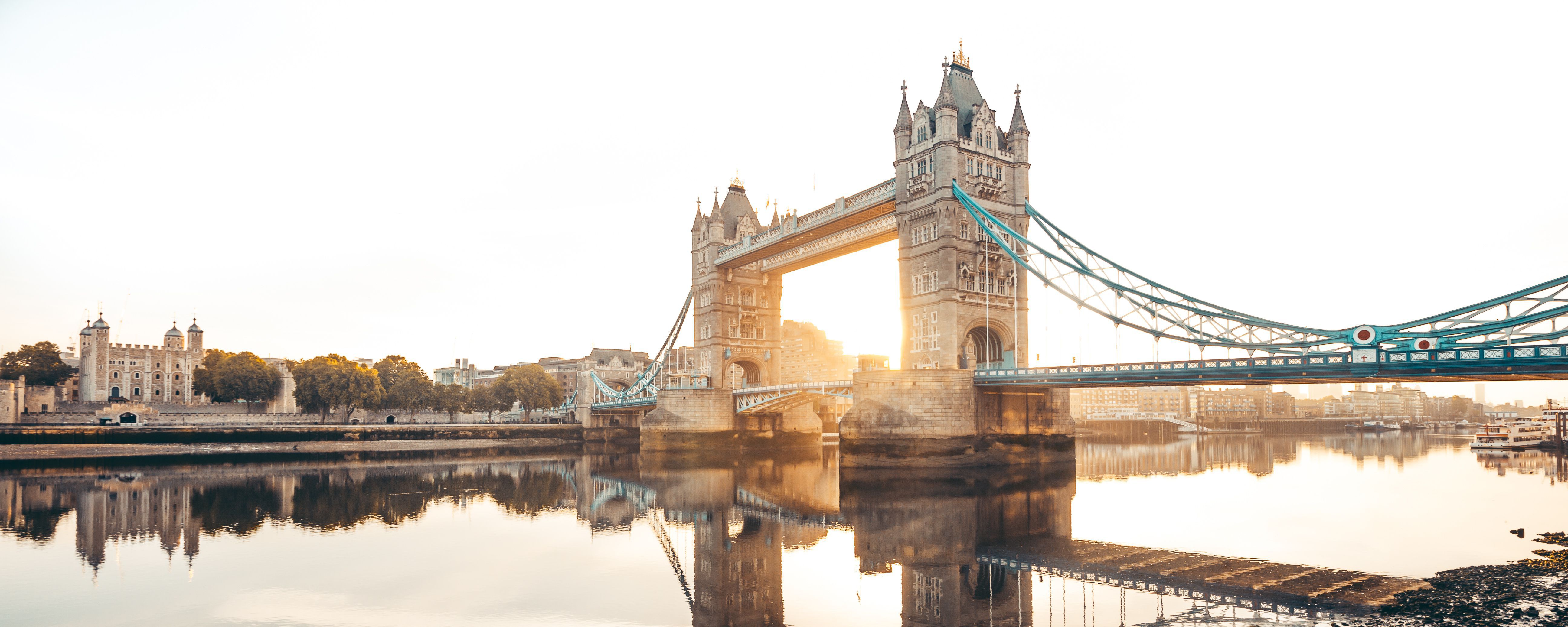 England
Why Visit England?
England: a land rich in history and heritage, with a diverse cultural background, boasting stunning natural landscapes, picturesque villages, and cosmopolitan cities. There are many reasons to visit England. You may not have considered taking a wine tasting holiday in England, but it's an exciting, up-and-coming player on the global winemaking stage, producing high quality wine, particularly of the sparkling variety, that is turning heads on both sides of the Channel.
WINE TASTING TOURS IN ENGLAND
In the mid-nineties one of the very first English sparkling wines, Nyetimber's Blanc de Blancs 1992, won an international gold medal. Since then, the country's reputation as a quality wine producer has strengthened. Indeed, English sparkling wines are often compared, rather favourably, to that slightly more well-known region across the Channel called Champagne. If you're a sparkling wine fan, England is an excellent place to enjoy a wine tasting tour. But it's not just bubbles that English wine makers are successfully producing. The calibre and scale of wineries has increased dramatically in the last decade, and there are new producers popping up all the time. The best way to experience English wines first-hand is to take a private or small group wine tasting tour, visiting several vineyards in one day.
BEER TASTING TOURS IN ENGLAND
Kent – the Garden of England – boasts fertile farmland and fruit filled orchards. The county is an up-and-coming wine producing region; however, it has a centuries-old history of growing hops to flavour beer, and distinctive, traditional oast houses (hop kilns) still dot the countryside. Brewing remains popular in Kent and the region is home to over 50 working breweries of various sizes, including Britain's oldest brewer, Shepherd Neame. Join a beer tasting tour in Kent and sample the produce for yourself.
MORE REASONS TO VISIT ENGLAND
When you're not on a wine or beer tasting tour explore England's green and pleasant landscape. The country is blessed with areas of outstanding natural beauty: ancient woodlands, rolling hills, wild moors and windswept chalk cliffs that are criss-crossed with walking and biking trails. Journey away from the bright lights of the big cities and discover England's historic towns and charming villages where a pub lunch is a not-to-be-missed quintessentially English experience
WINERIST INSIDER TIP
Wine is our drink of choice (of course), however the Winerist team has been closely observing the inspiring surge of artisan gin distilleries opening across the country. These have given a new lease of life to the gin industry and we highly recommend visiting one of these innovative new kids on the block. Some even offer the opportunity to blend your own gin. Ask the Winerist team about our gin tasting experiences.
Best Known Grapes
No content
Read more »
Best time to visit
No content
Read more »
How long to stay
No content
Read more »
How to get there
No content
Read more »