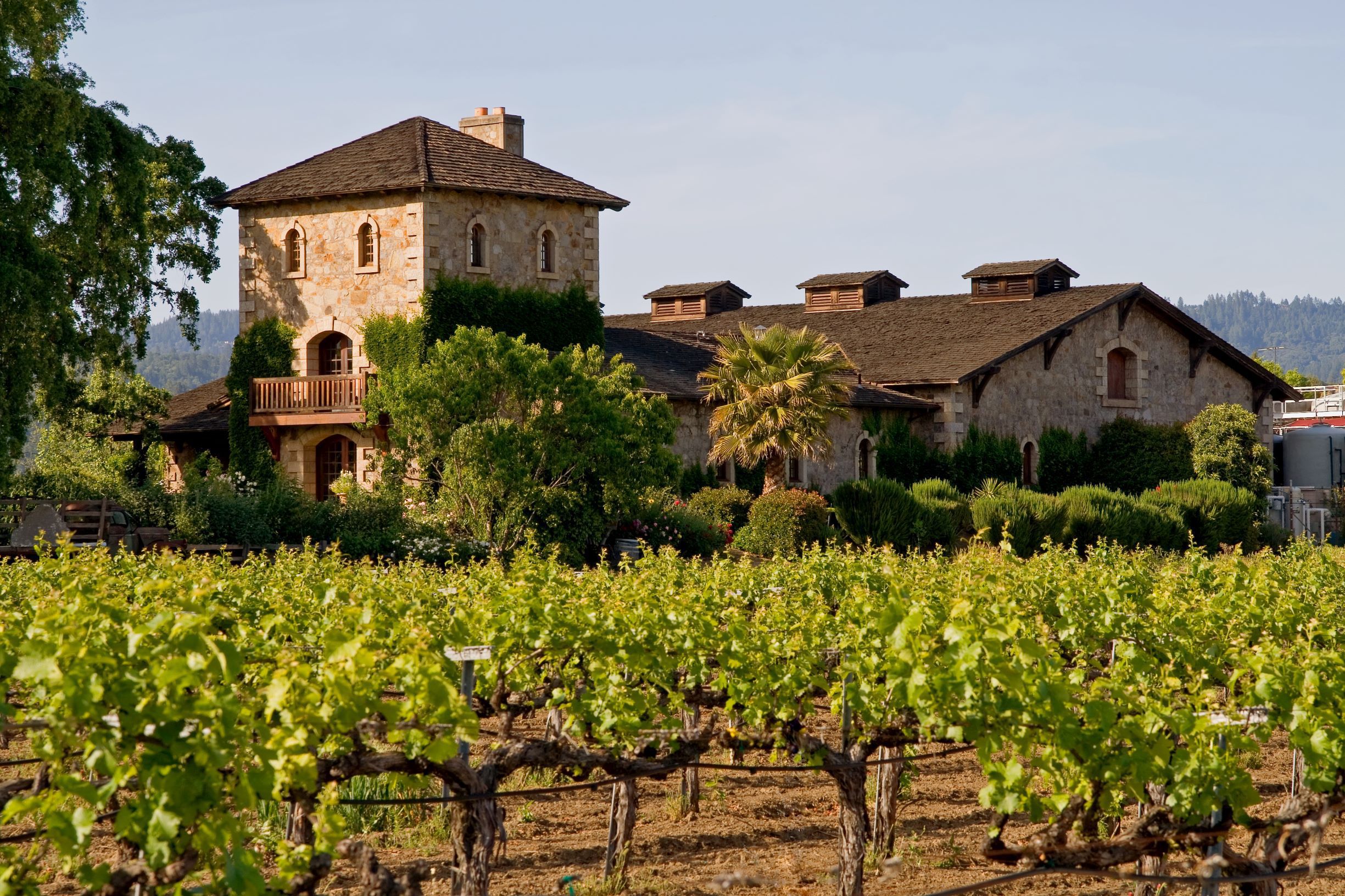 Napa Valley

wine tasting tours and winery visits
Why Visit Napa Valley?
Located in the north of the 'Sunshine State', Napa Valley is the most established and celebrated wine growing region in the USA, despite it being one of the smallest, contributing only 4% to California's immense wine production. The Napa name is synonymous with quality and world-class wines: an impressive 20% of the value of all California's wine comes from the Napa Valley. Could there be a better place to visit on a wine tasting holiday? When you're not wine tasting, there's an abundance of local produce to enjoy and the great outdoors to explore.

WINE TASTING TOURS IN NAPA VALLEY
With over 500 wineries in the Napa Valley region you're spoilt for choice when it comes to wine tasting opportunities! The Winerist team can help narrow down your search and recommend a small group or privately guided tour to suit your needs. Most of Napa's wineries are family owned and operated, and you can expect to be welcomed by passionate and innovative winemakers who share a commitment to quality and sustainability.
FOOD TASTING EXPERIENCES IN NAPA VALLEY
Besides world-renowned wines, Napa Valley is a gastronomic paradise boasting several Michelin rated restaurants. The region is particularly well known for its 'Terroir to Table®' dining opportunities that showcase the valley's bounty of local produce - it's not just grapes that grow well in the idyllic climate and rich soils. You can even find prized black truffles growing in Napa, and the winter months are the best time of year to taste these decadent delights.
MORE REASONS TO VISIT NAPA VALLEY
Napa Valley is blessed with (almost) perfect weather year-round, which is ideal for exploring the beautiful natural surroundings. If you're feeling active take a hike through the rugged mountain ranges, kayak or paddleboard on the Napa River or pedal along the Napa Valley Vine Trail. For something a little more leisurely book a hot air balloon flight and float over the vineyards as the sun rises or travel between wineries aboard a restored vintage train.
WINERIST INSIDER TIP
Some ultra-premium Napa wineries either operate a strict appointment-only visitor policy or quite simply do not open their doors to the general public - so it is well worth planning your visits in advance and making sure you understand the policies of the wineries you'd love to see! And never fear ... for every winery that is hard to visit, there are plenty more which have their doors thrown open to visitors, with at least 150 producers requiring no appointment.

Best Known Grapes
Over 30 grape varieties are grown in the Napa Valley wine region: just under 80% of which are red wine grapes. It's the Cabernet Sauvignon grape that dominates the vineyards, accounting for 50% of the total production and nearly 70% of the crop value. Chardonnay is the second most planted grape in Napa Valley at 14% of all vines planted; followed closely by Merlot which accounts for just 10% of vines planted. Other popular varieties include Sauvignon Blanc, Pinot Noir and Zinfandel, and unique varietals such as Albarino, Malvasia Bianca and Tempranillo.
Read more »
Best time to visit
Napa Valley enjoys a Mediterranean climate which means wine and food tasting holidays can be enjoyed in the region throughout the year. The summer months are warm, winter temperatures are mild, and rainfall is minimal. Evenings can be cool, even during the summer, so it's worth packing a light jumper or jacket. Truffle lovers should visit Napa Valley during the winter months when this delicacy is harvested. Many restaurants throughout the valley feature special truffle menus in January and February to coincide with the season and the annual dedicated Truffle Festival. In the months of February and March, mustard cover crops begin to bloom in the vineyard rows, covering the valley in a bright yellow carpet of tiny flowers. It's truly spectacular, and because most people visit Napa Valley during the harvest season, it's often overlooked. Grape harvest time – known as 'the crush' in California - is one of the best times of year for a memorable wine tasting holiday in the region as there is a buzz of activity and excitement in the air and the opportunity to get involved in harvest activities such as grape picking if you wish. Harvest time typically takes place during September and October, and consequently these months are the most popular times of year to take a wine tasting tour in Napa Valley, so advance booking is highly recommended.
Read more »
How long to stay
Whether you're planning a long weekend in Napa Valley or a two-week holiday, there is plenty to keep you occupied. With over 500 wineries to visit it's impossible to tick them all off in one trip! If you're short of time, base yourself in downtown Napa from where you can fill your time with winery visits and food tasting tours. Those with more holiday time may wish to combine a stay in Napa with a resort amongst the vines, giving you more opportunity to explore different regions of the valley. Longer stays also offer the opportunity to combine a stay in Napa Valley with the neighbouring wine growing region of Sonoma to compare the different wines.
Read more »
How to get there
The most convenient airport to the Napa Valley wine region is Sonoma County Airport. It's a small airport that services domestic flights from various US destinations including Los Angeles, Seattle, Denver, and Dallas. The closest international airports are San Francisco International Airport and Oakland International Airport, which are both located just over 60 miles from Napa. Airport shuttle services operate from these two international airports to downtown Napa or collect a rental car and self-drive. Alternatively, if you're travelling from San Francisco you may wish to take the Vallejo Ferry for a scenic trip across the Bay and connect with the Napa Vine shuttle to downtown Napa. If you're driving from other west coast destinations, Monterey is around 160 miles away, Santa Barbara is 375 miles, Los Angeles is 400 miles and, further south, San Diego is 540 miles away.
Read more »