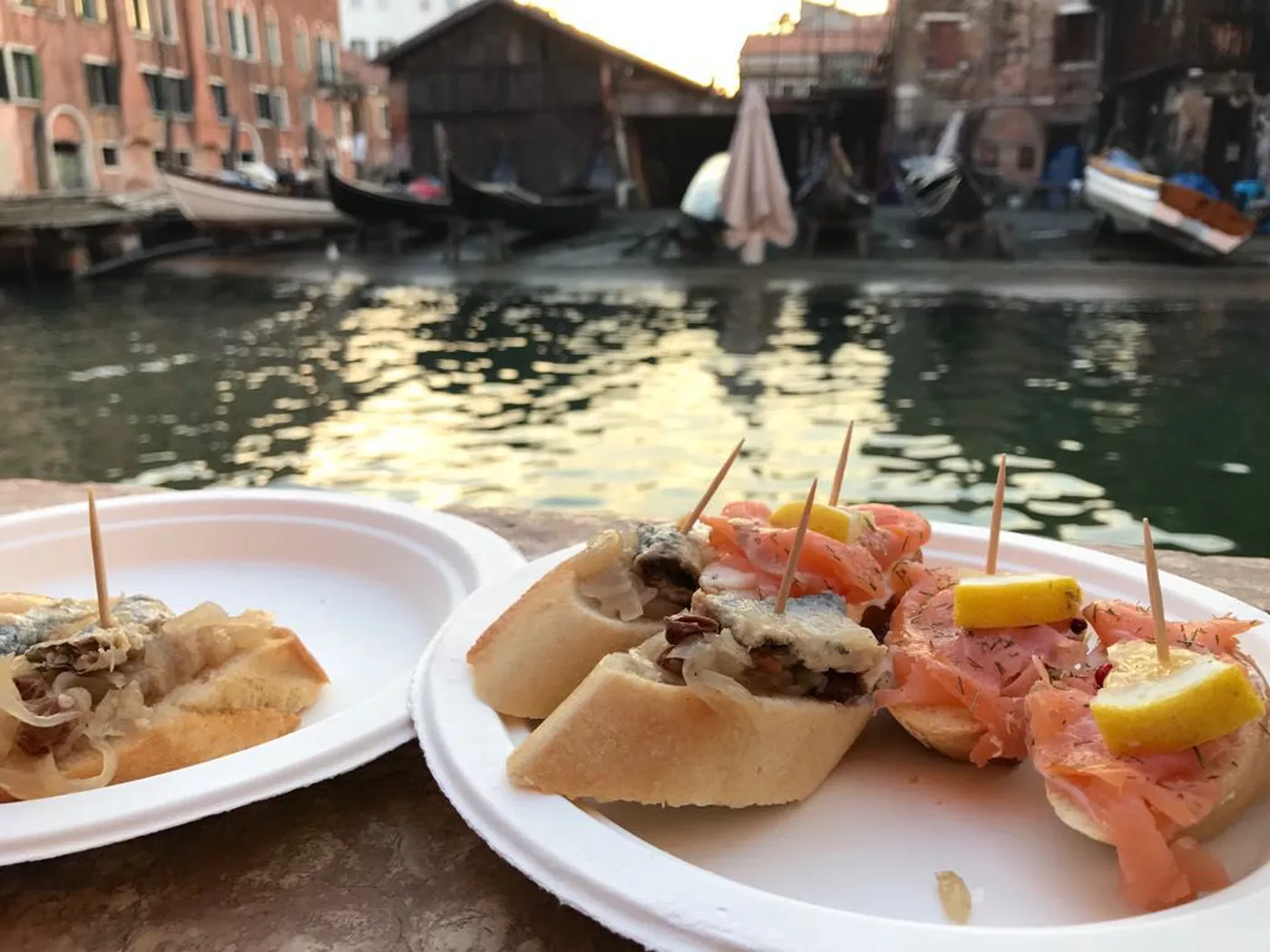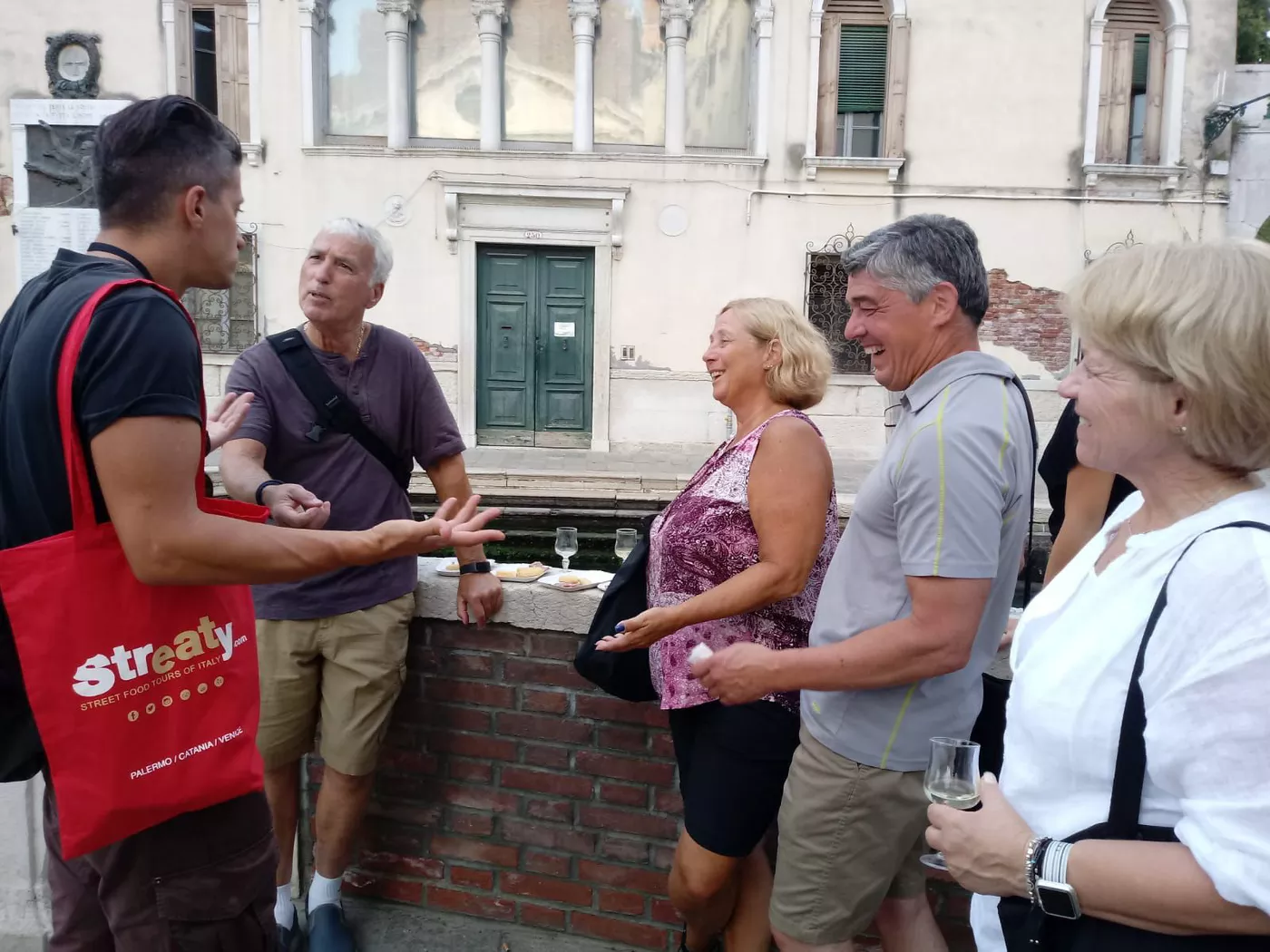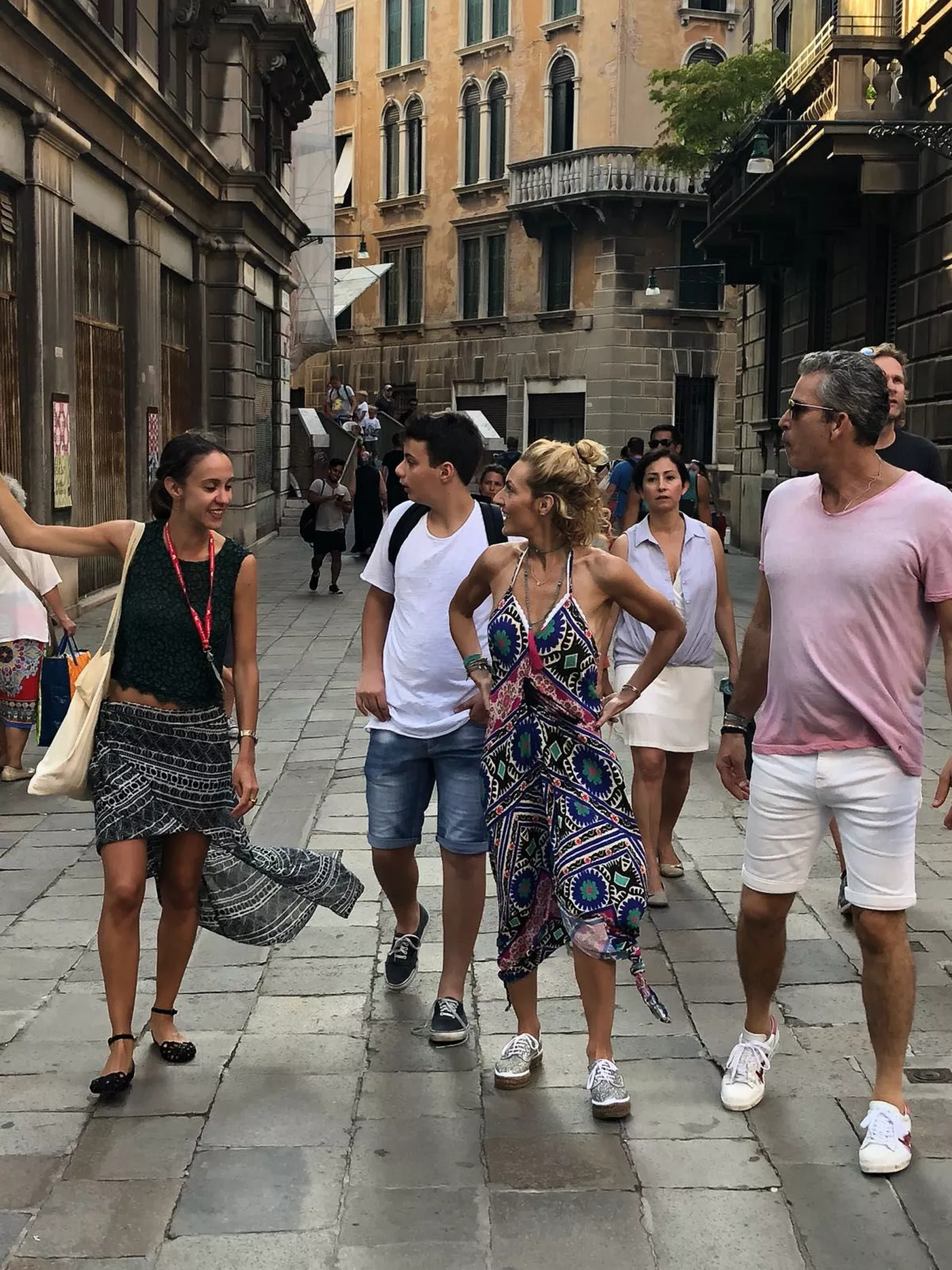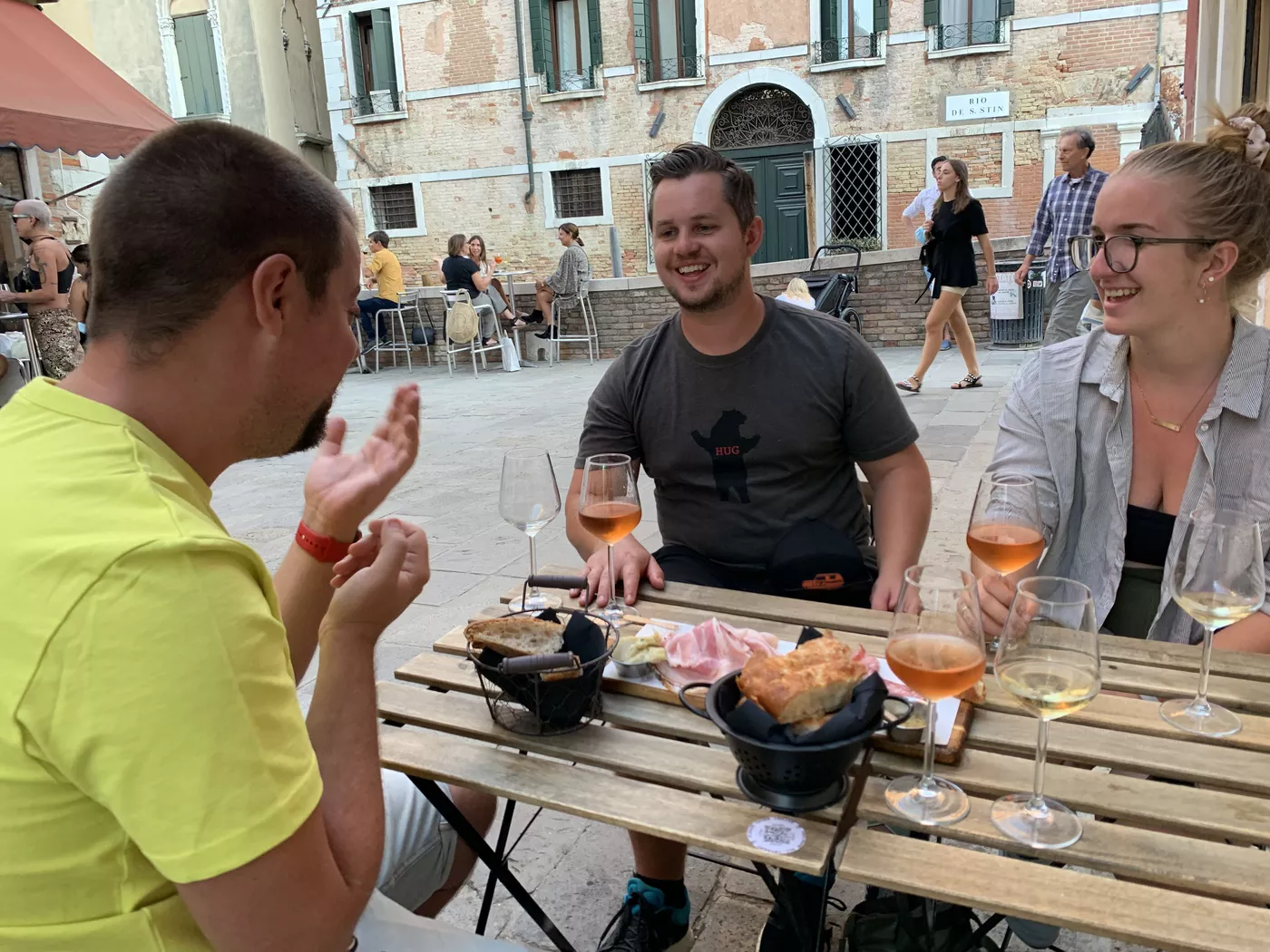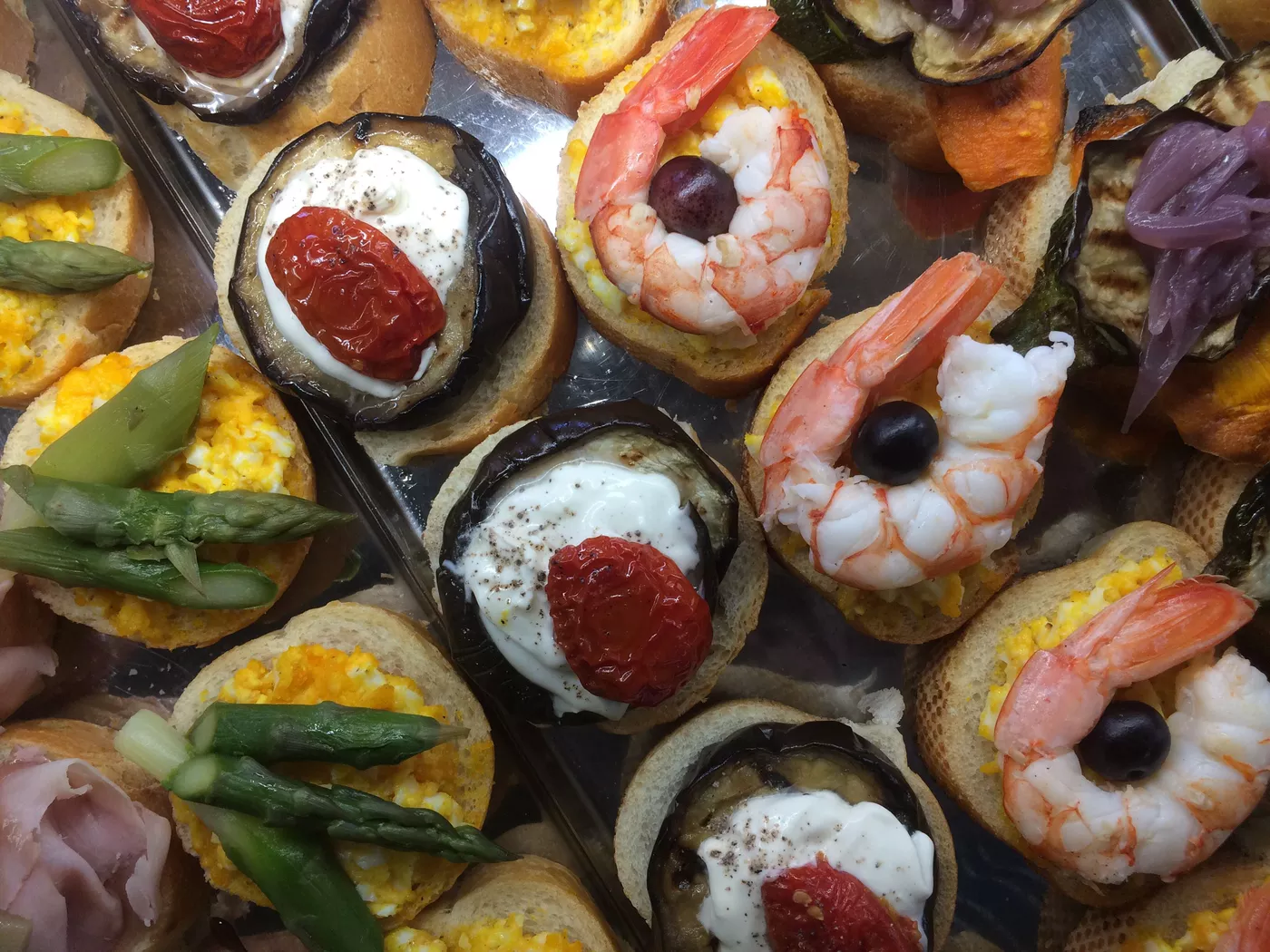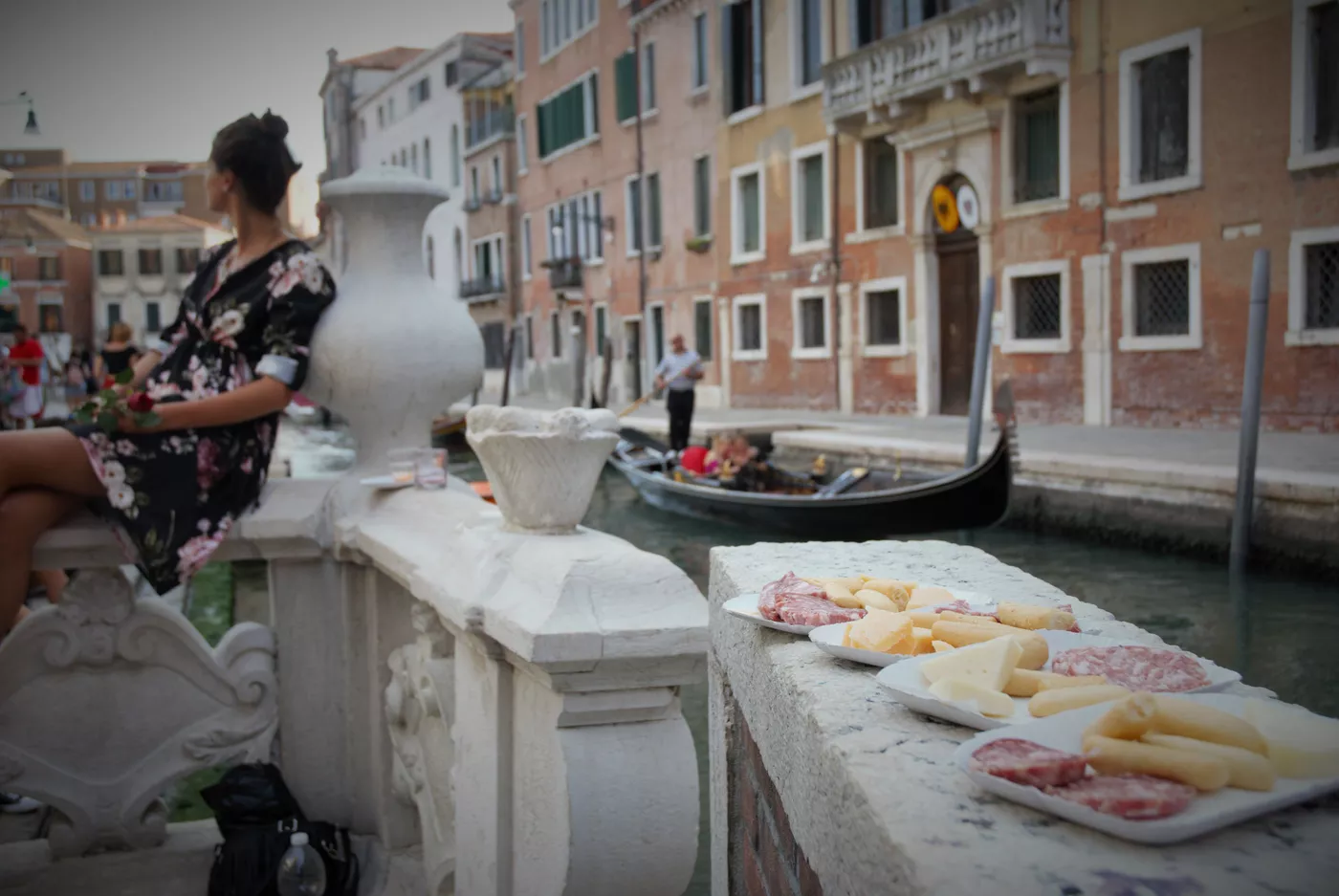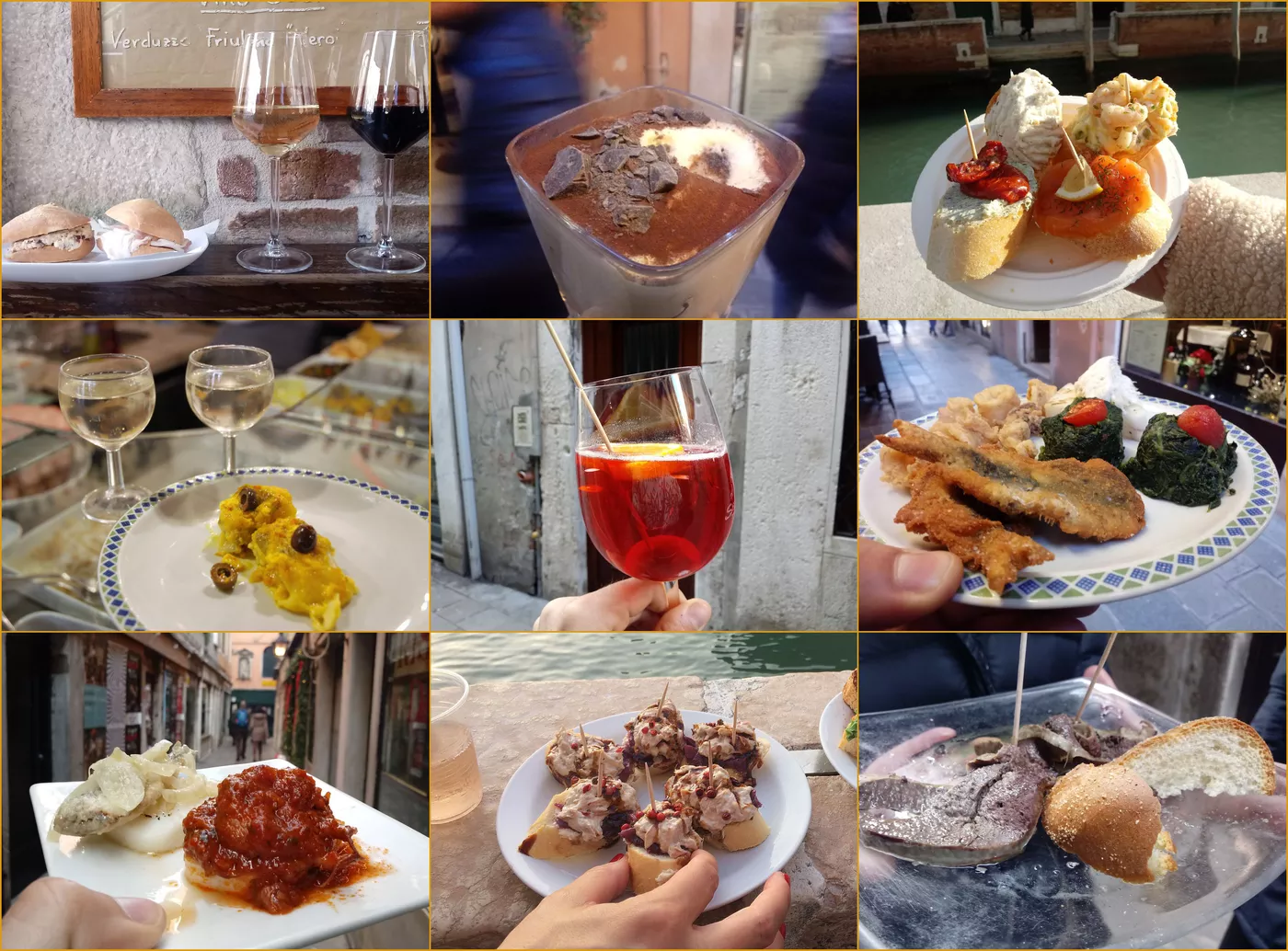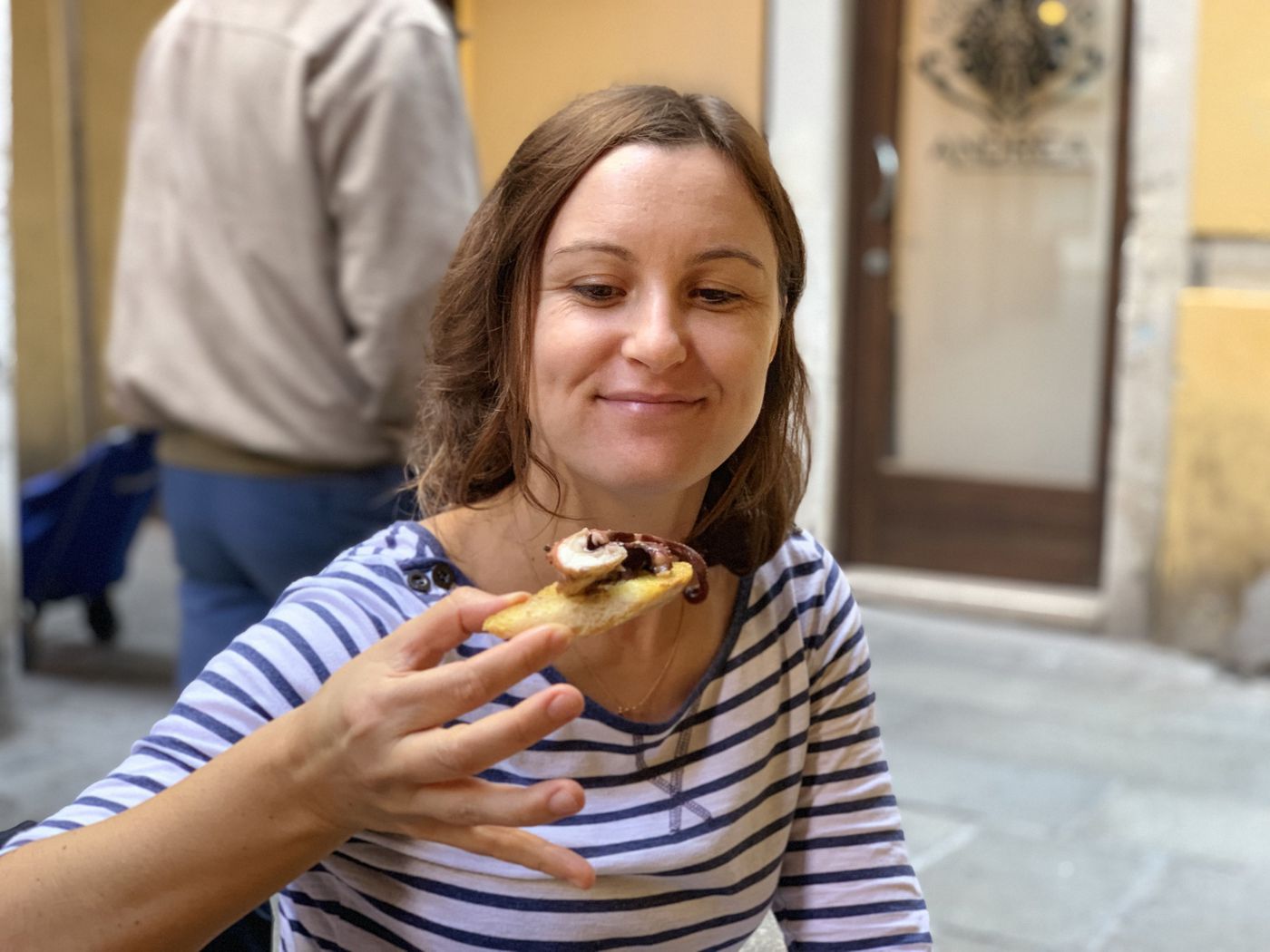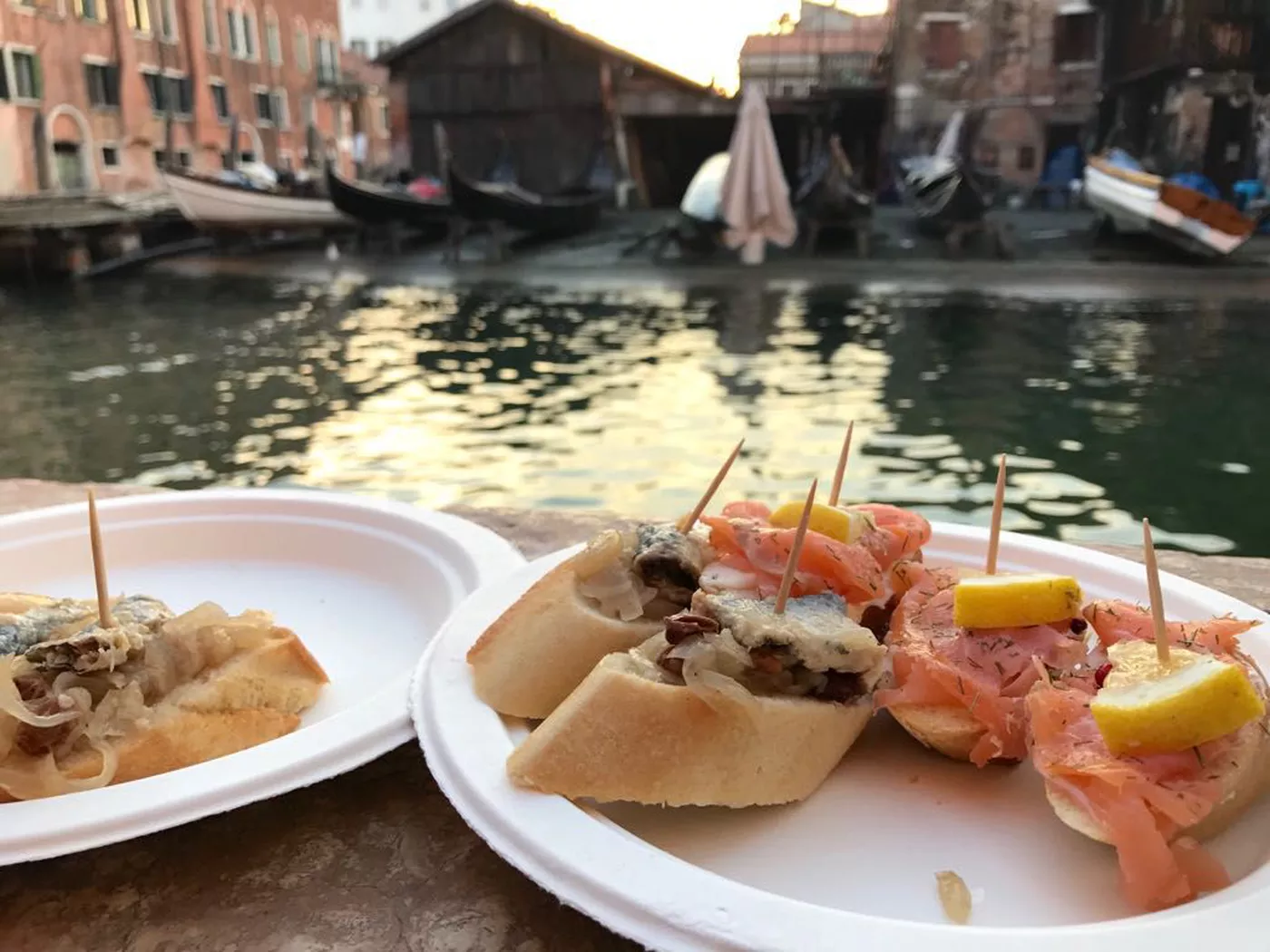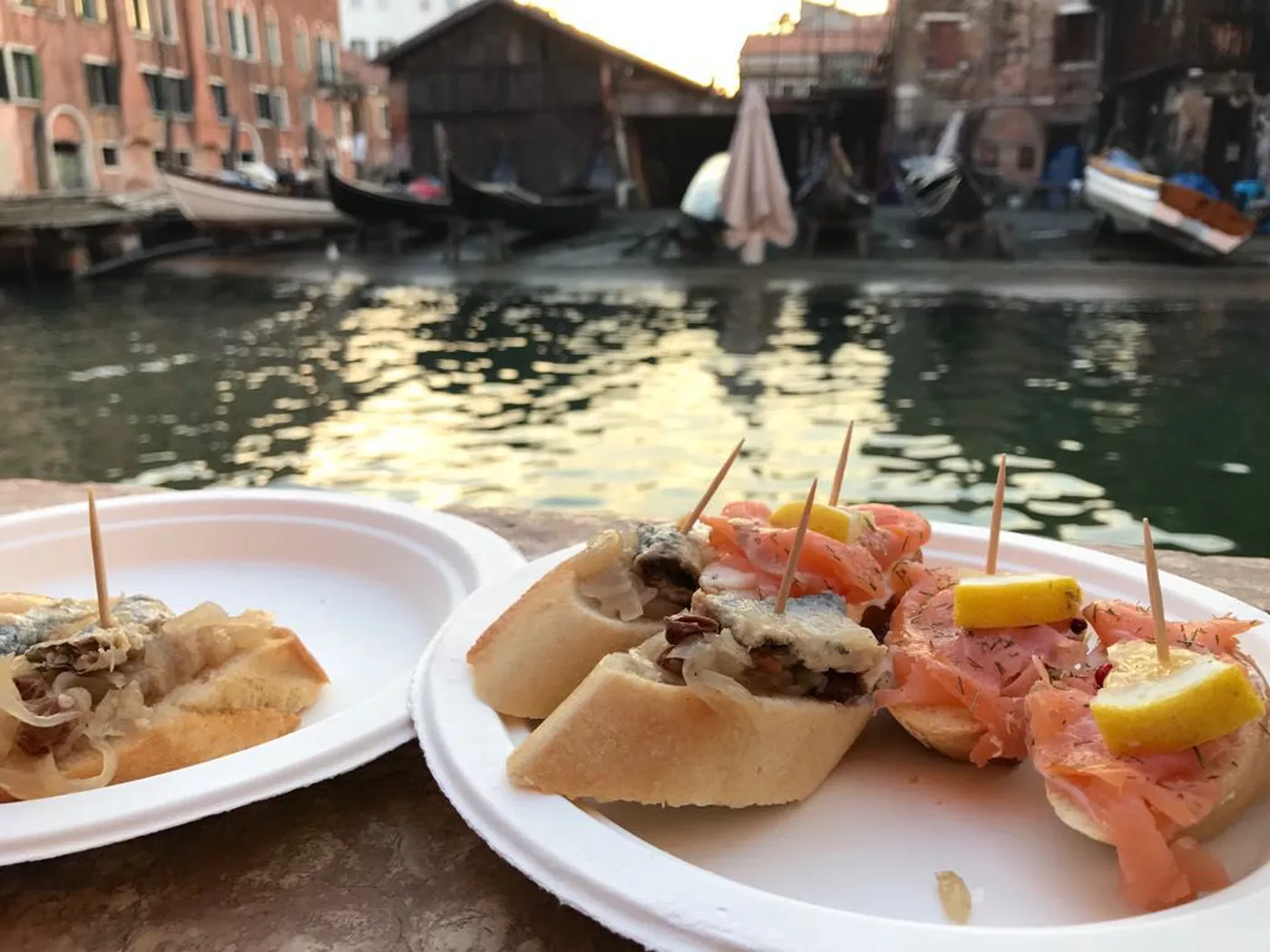 Tour Overview
---
The tour starts with the exploration of the historical Rialto market where Streaty guides present local cuisine and share interesting facts about vendors' business and their products. After a sample of a seasonal product, guests will follow the guide around the brick labyrinth of the San Polo district and step into top-quality wine bars unknown to the mass of tourists. The first wine bar is an authentic gem of Venice, hidden in an alley is shows food receipts dated centuries ago! A glass of wine will be paired with some freshly made fine bites. Most Traditional Venetian cuisine consists of fish and seafood. The second stop is dedicated to the kind fish of traditional Venetian cuisine, the baccalà. The guide will select two different varieties of baccalà and serve them in the street with a glass of regional wine.
We run relaxing food & wine walks with a local guide, and taste some regional cheese while enjoying people-watching and discussing about food, life, and travels with our guests. So wait to reach the "cave" of our friend Elio where tourists don't dare to take a step in! The tour ends with a seasonal dessert at one historical Pasticceria.
We take travelers to our favorite wine bars to taste the best selection of daily cicchetti (Venetian tapas) and fine regional drinks. Step away from the tourist crowd and walk with a local.
What's included
---
Street Food tasting - daily selection

2 alcoholic drinks (wine and spritz)

Licensed local tour guide service
Meeting point
---
Campo San Giacomo di Rialto, Venezia
Cancellation Policy
---
No refunds within 72 hours (3 days) of the day of the booking
TOUR POLICY

Waiting policy. We have a strict ten-minute waiting policy. Out of courtesy to the other guests, we do not wait for latecomers. Once the tour has started we do not guarantee a second chance to reach the group. No refunds are due for latecomers
Food Allergy Disclaimer . Travelers join this tour at their own risk. The food provided on this tour may contain or come into contact with common allergens (or actual food traces), such as dairy, eggs, wheat, soybeans, nuts, shellfish, or wheat. Our tours have a high risk of nut contamination. We cannot guarantee the total absence of food allergens and cross contaminations.
We are not responsible for any accident, theft, loss of personal items, illness, or death, occurring during the tour or arising after participation.
Streaty Tour Guides. The guides are local and regularly licensed. As official tour guides, they discuss many subjects, not only food but also art, history, and social and controversial issues. The guides are food experts. Their knowledge starts from their passion for the local cuisine. Our guides are well-trained by the company and their performances are constantly monitored. Here quality isn't just about food but more about the whole experience