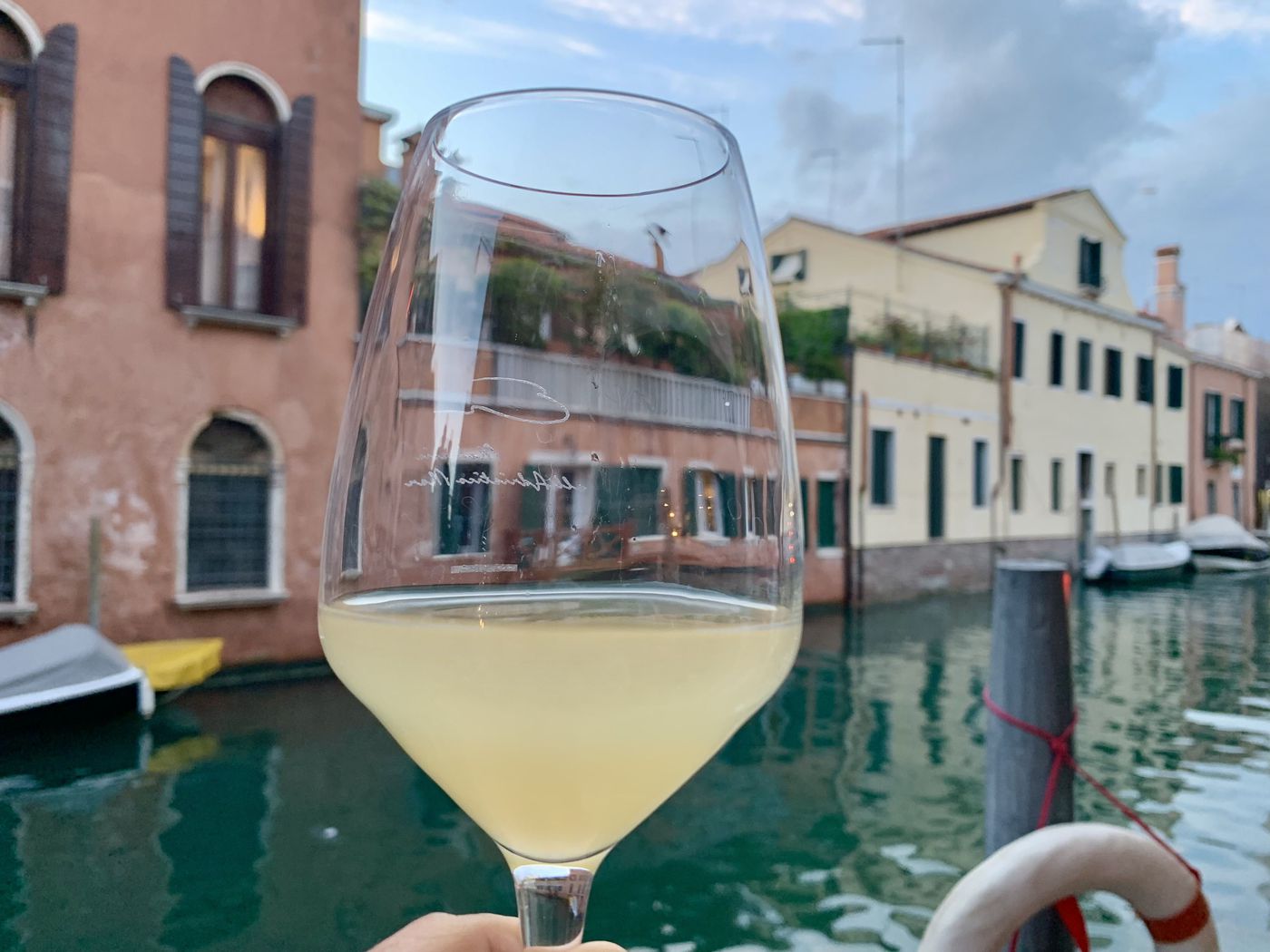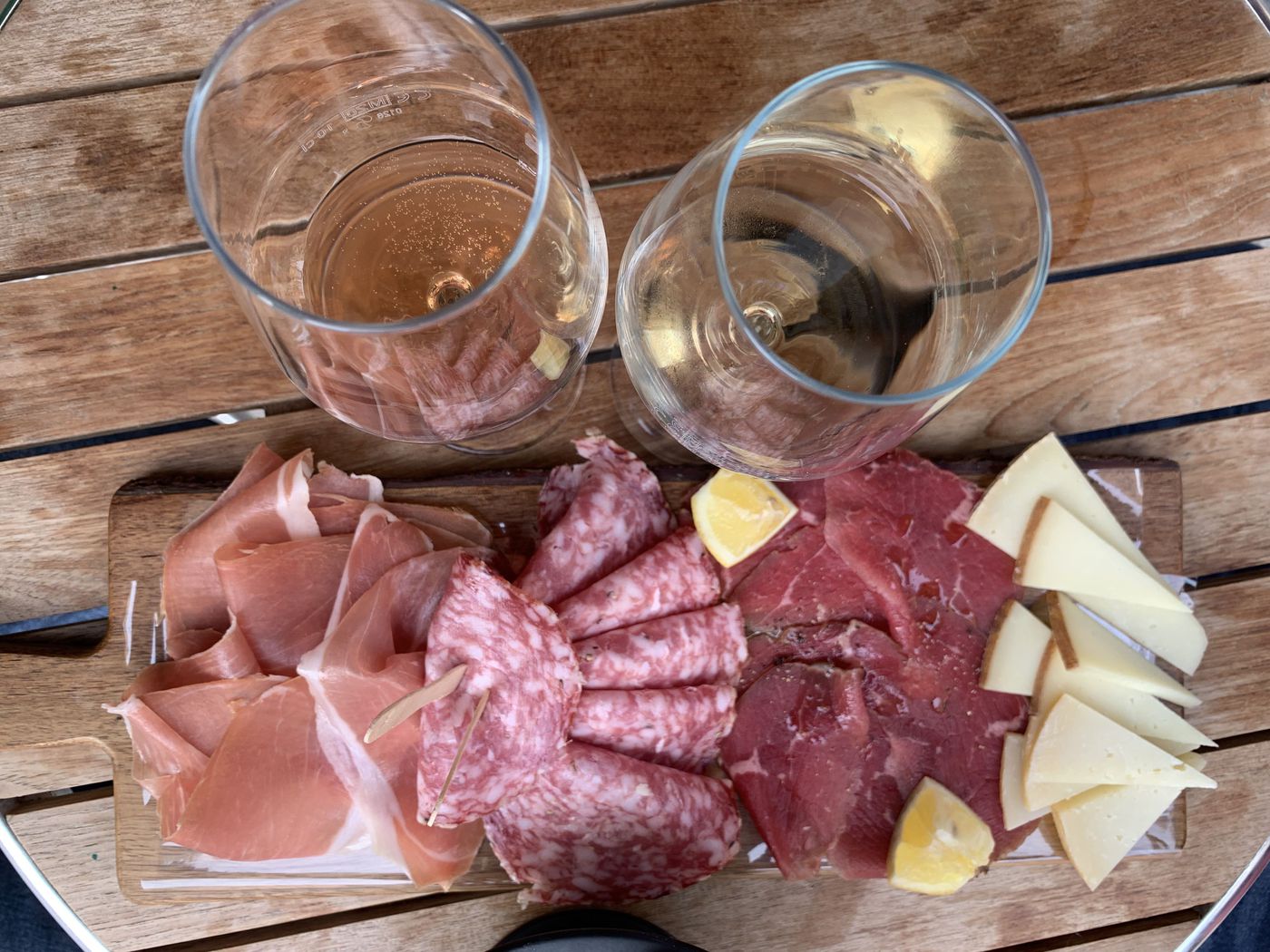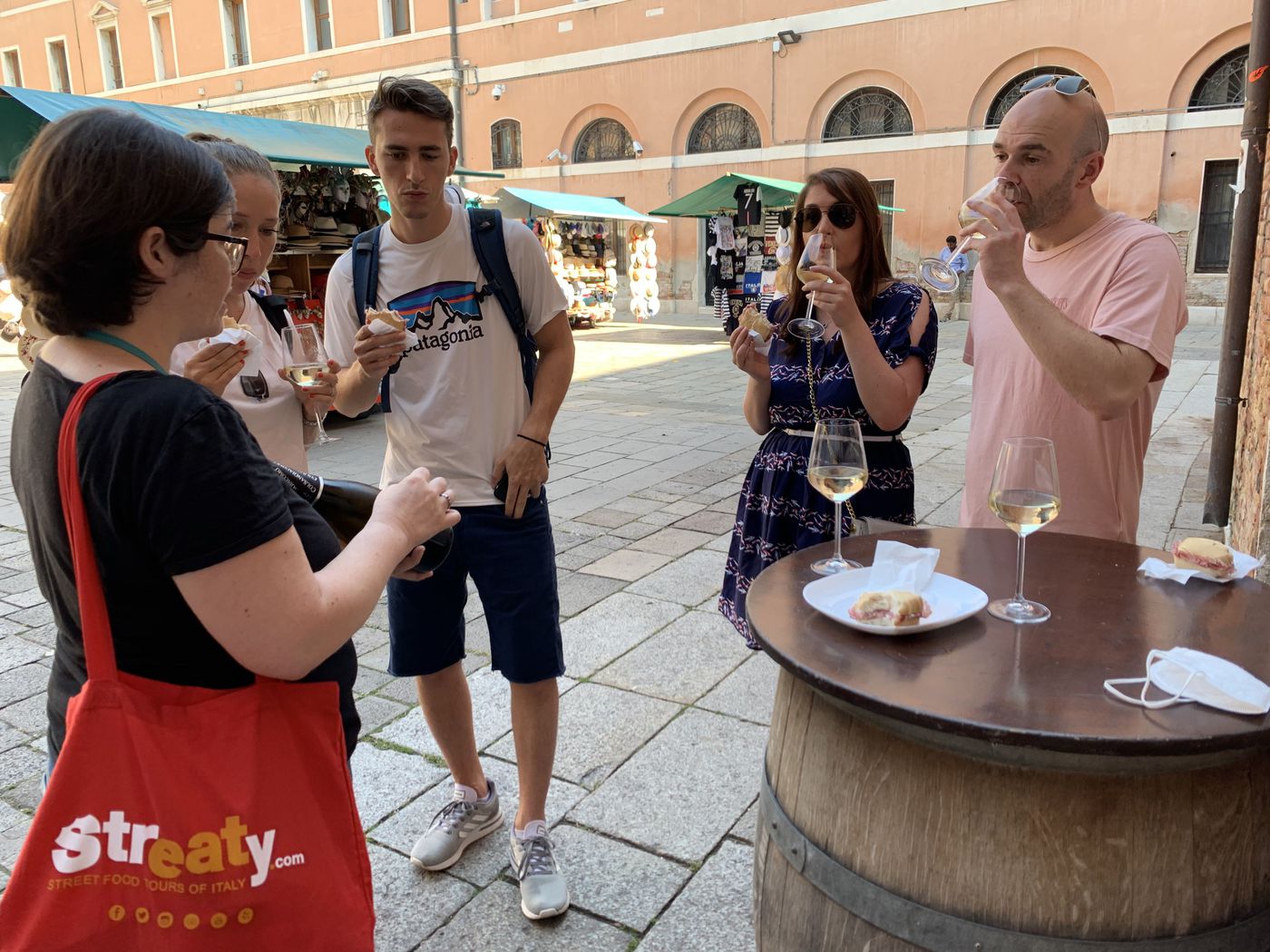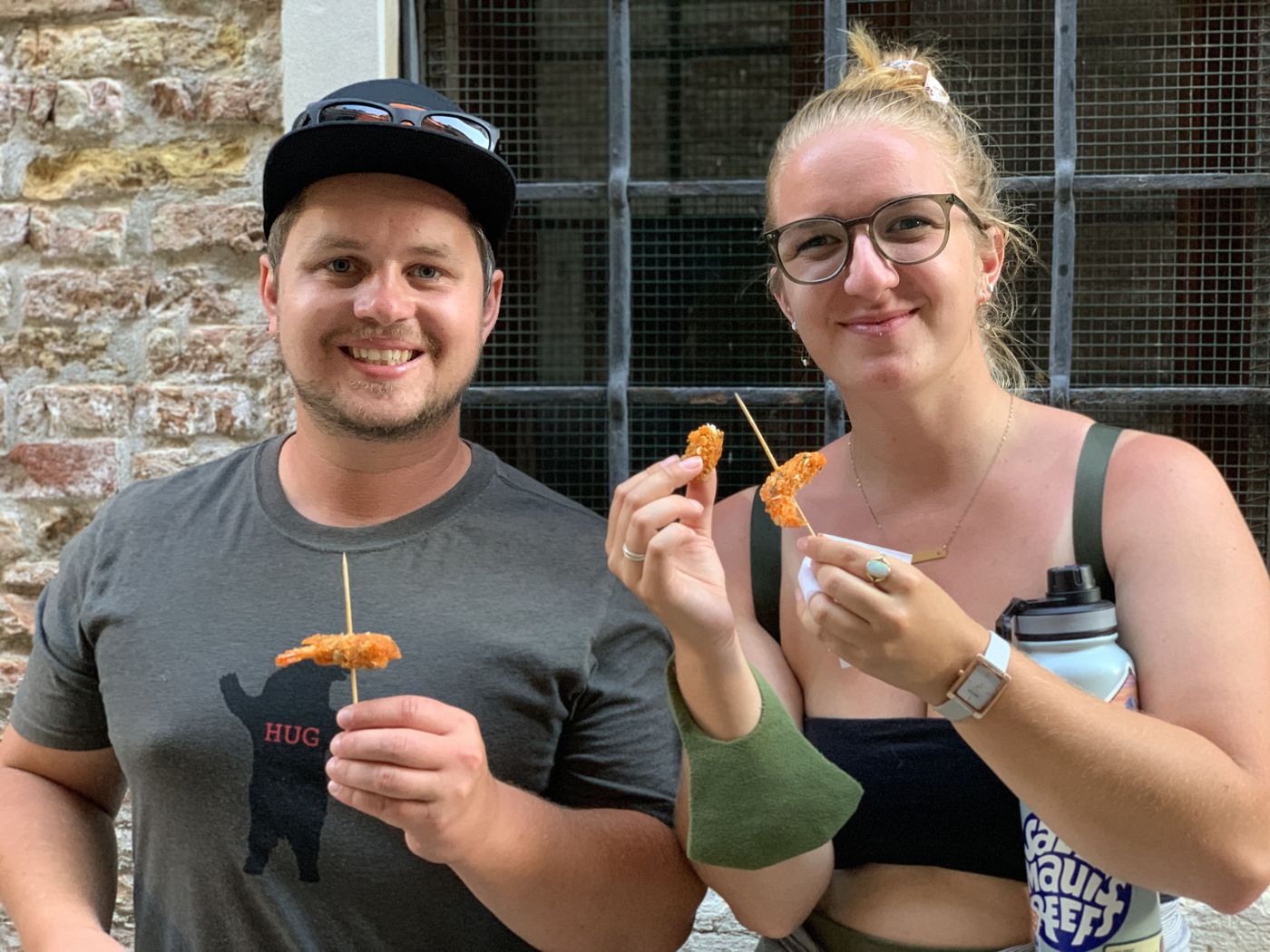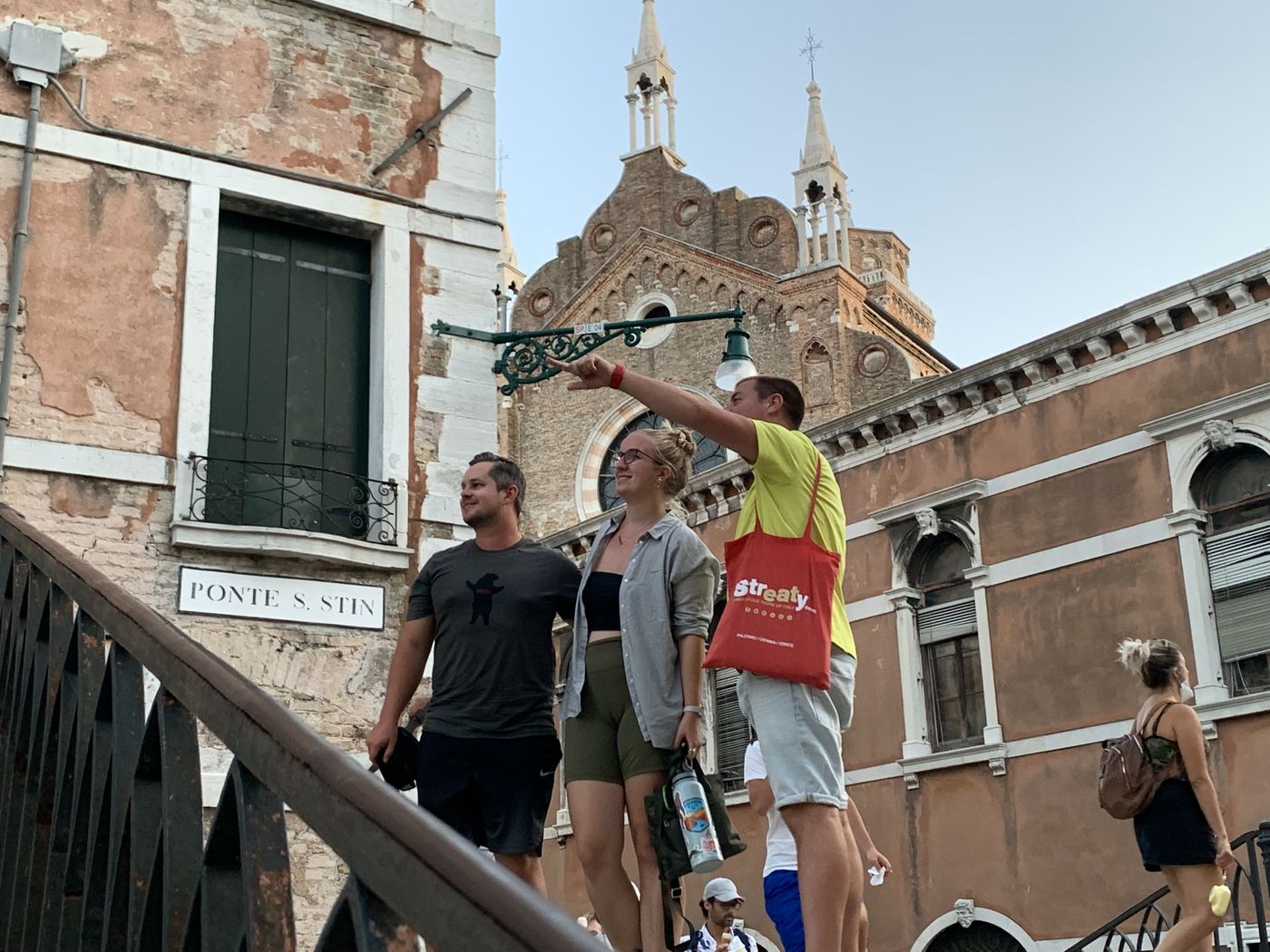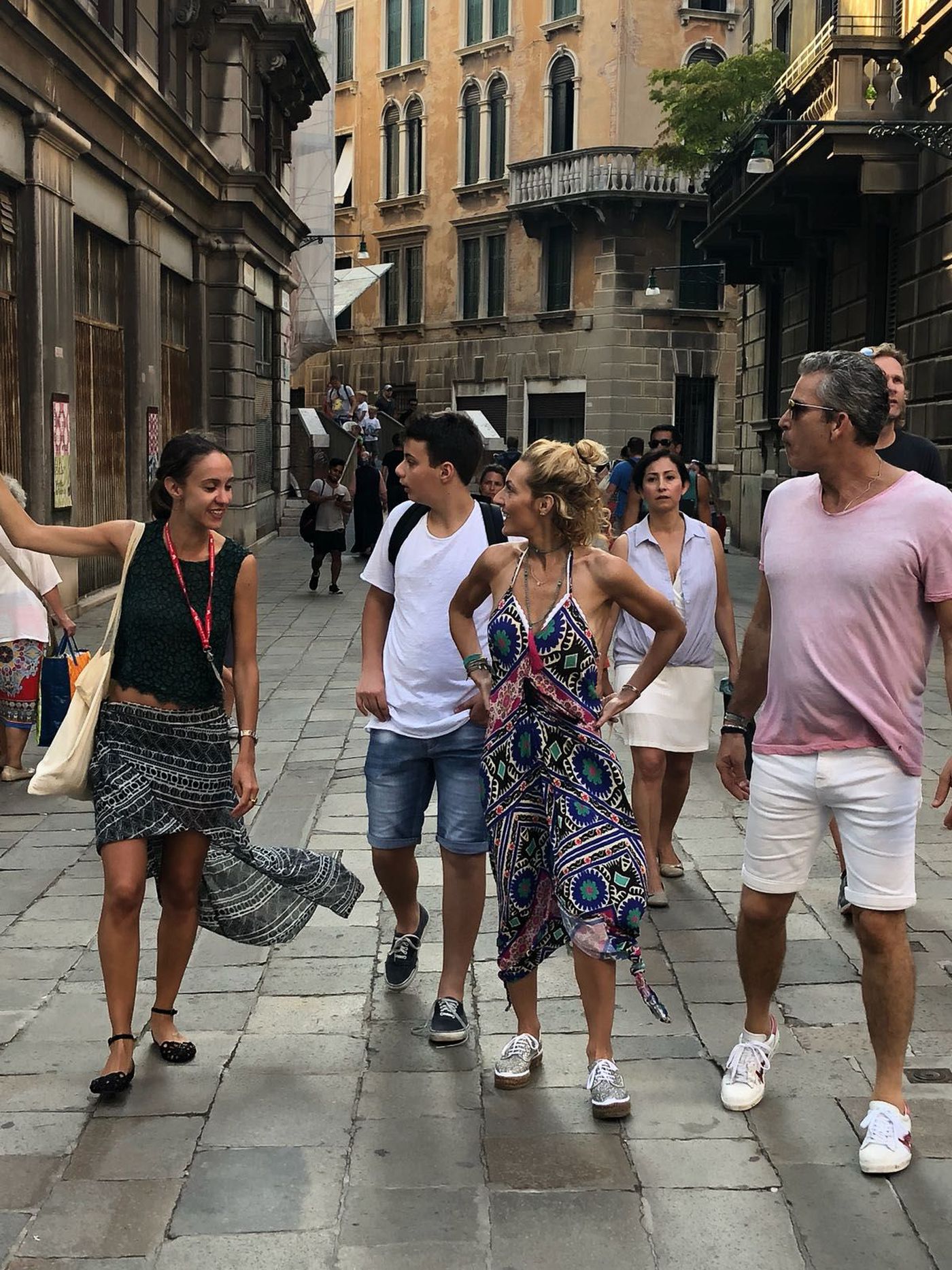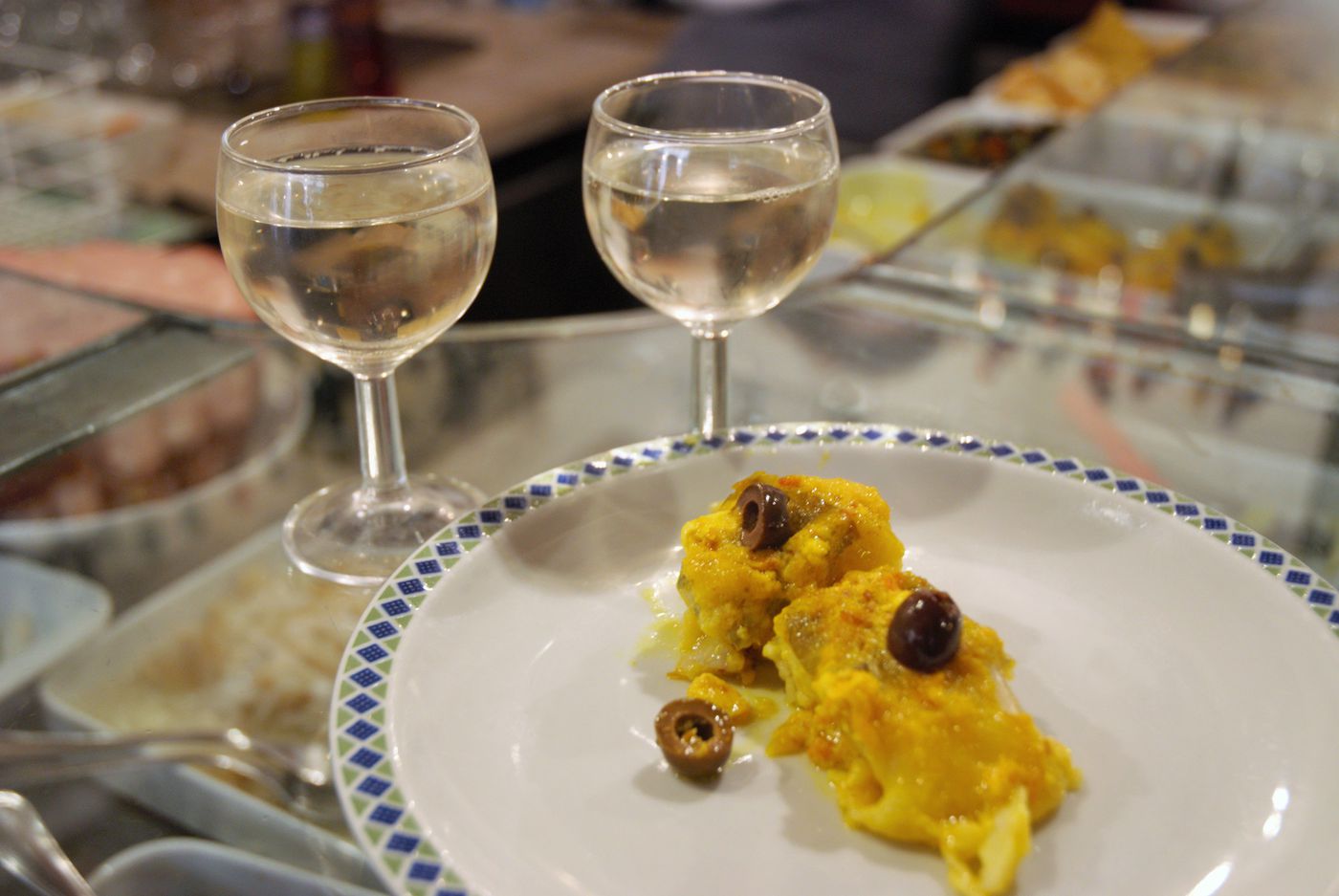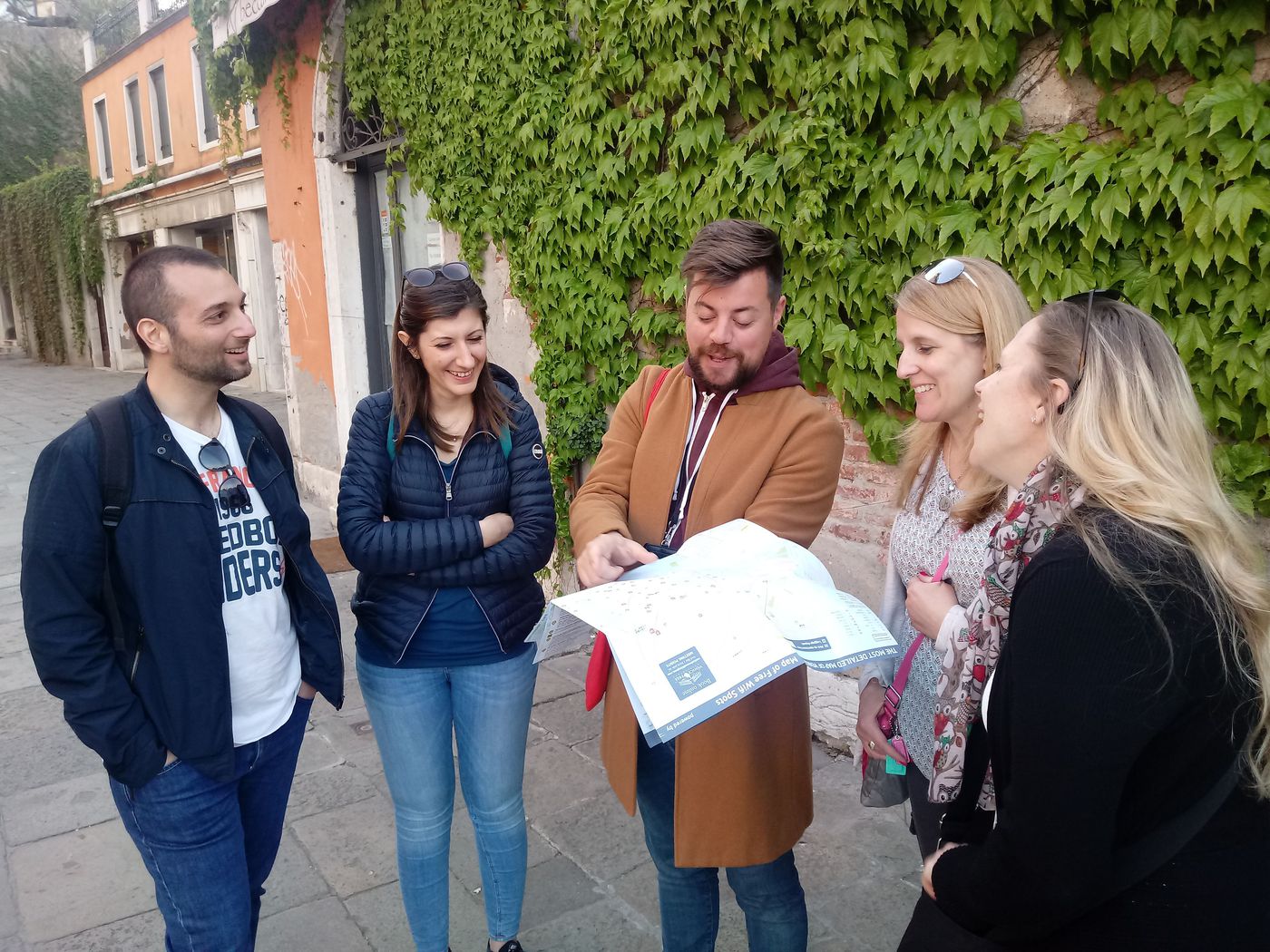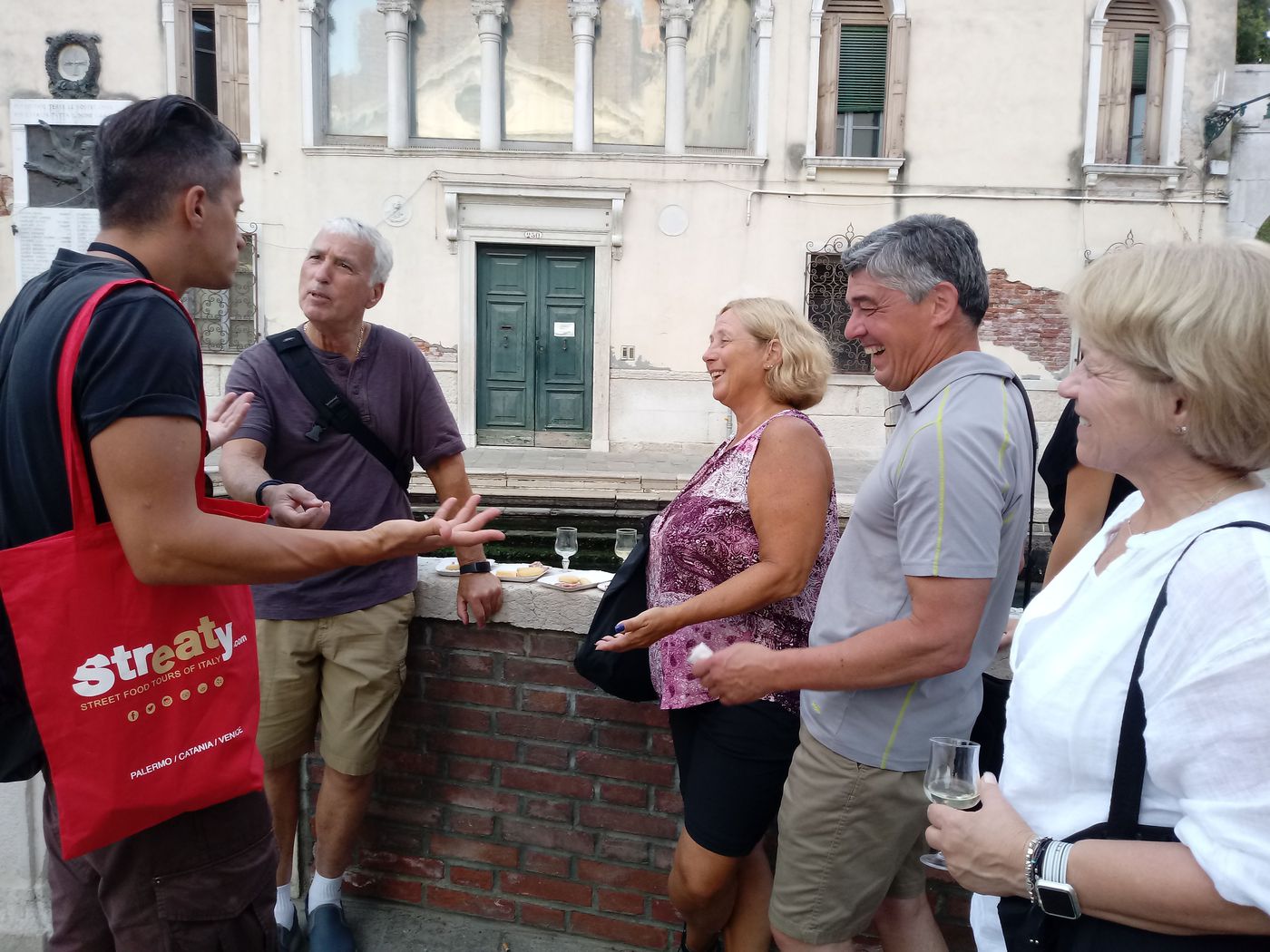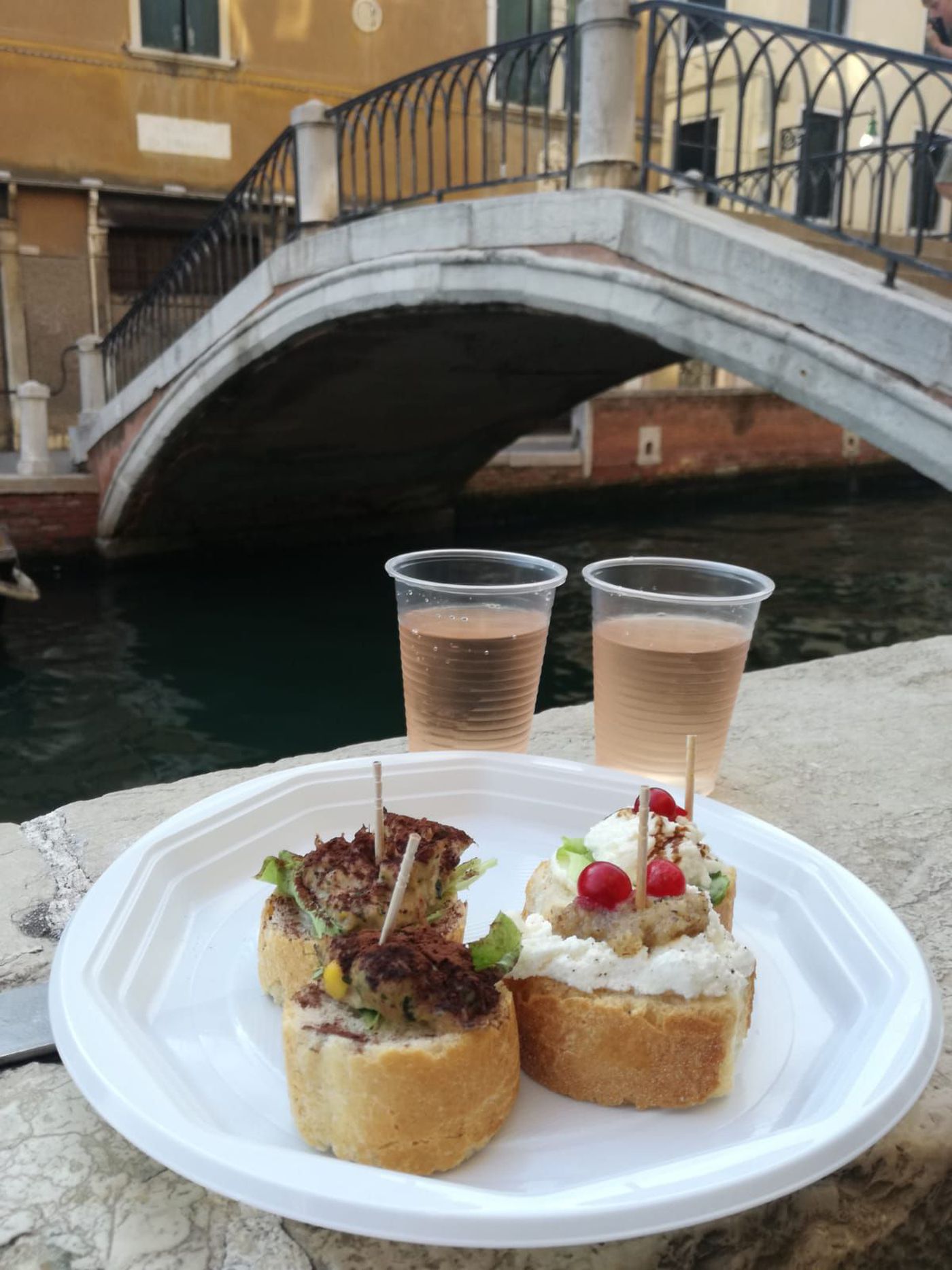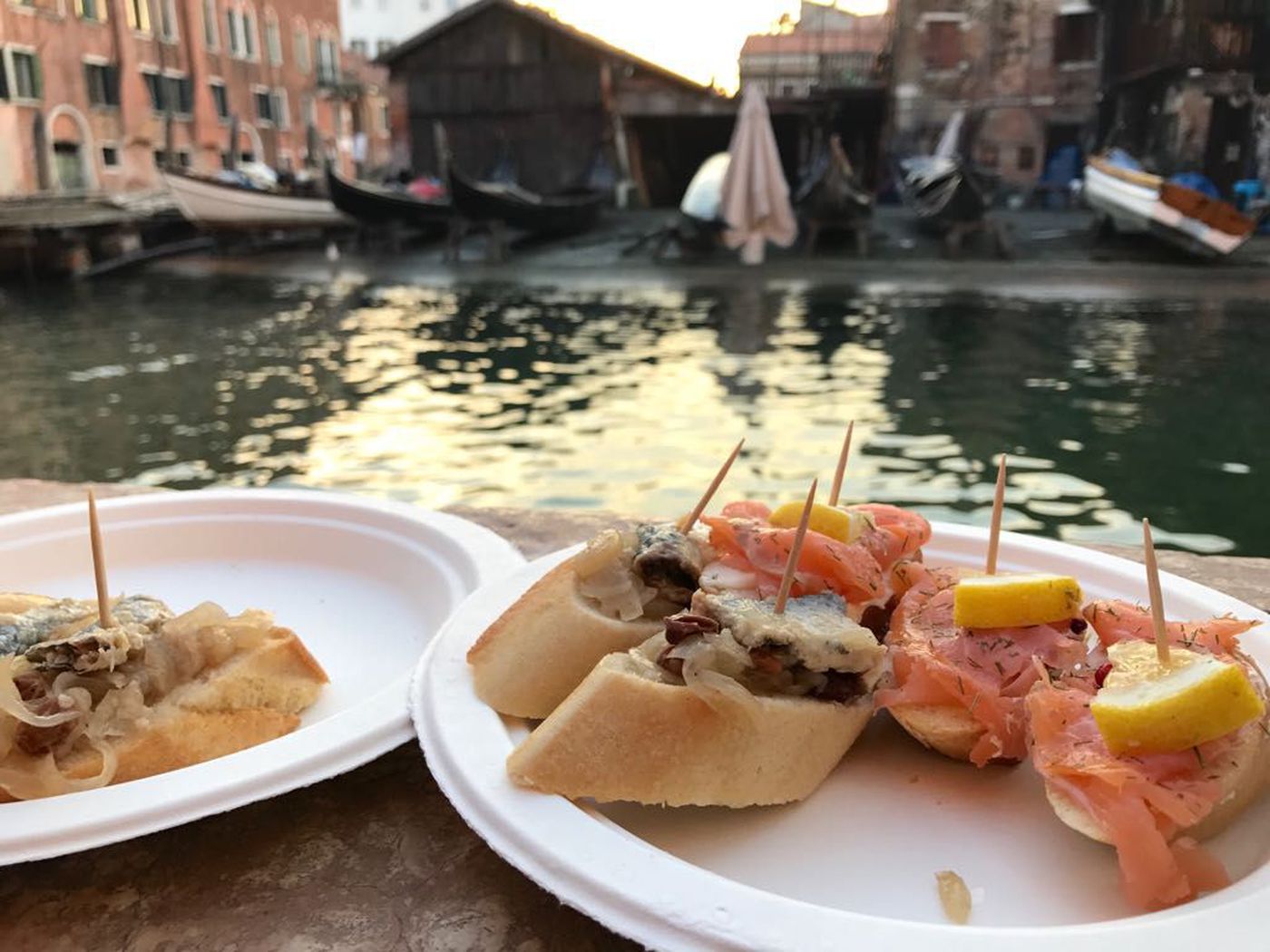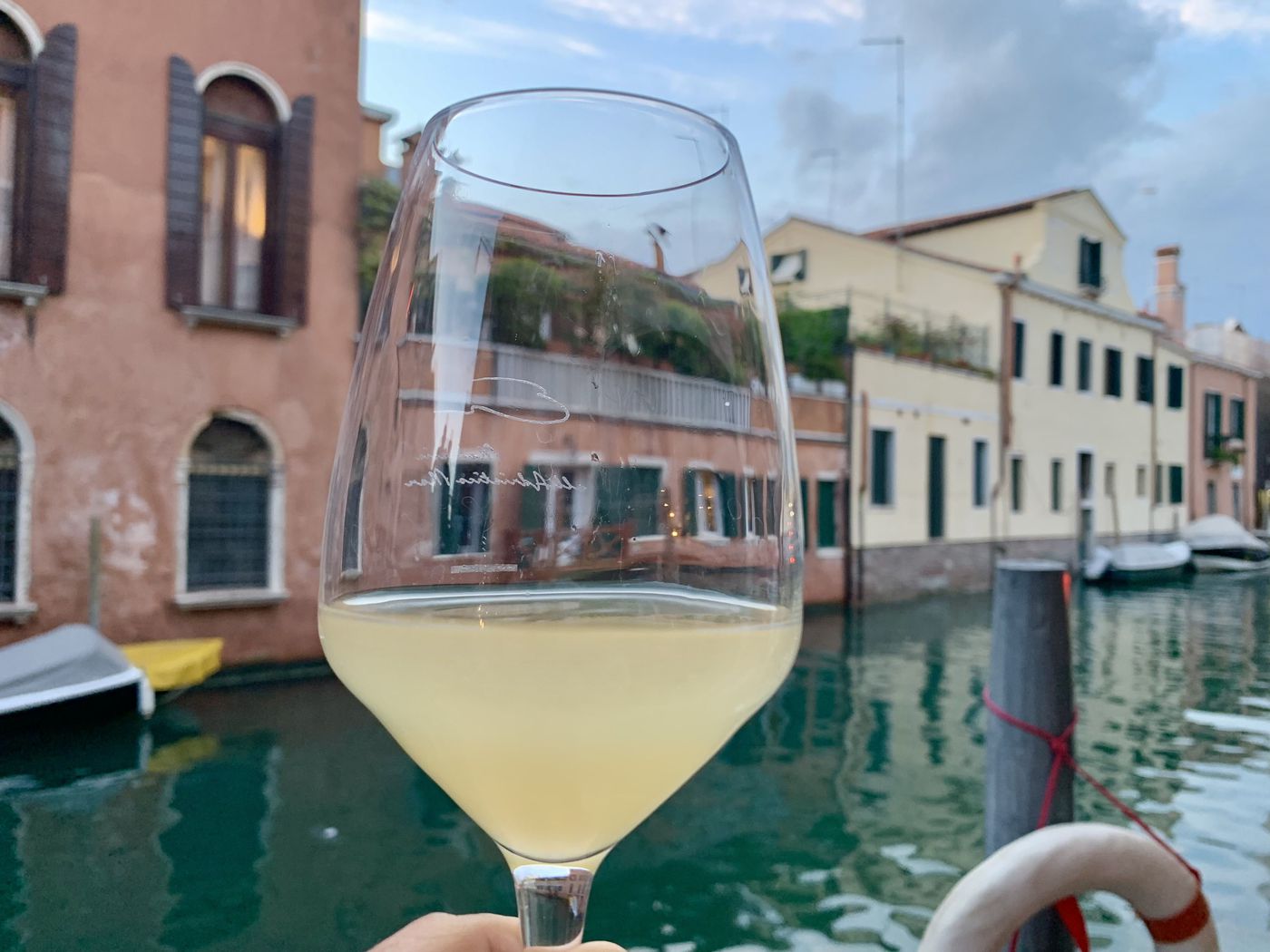 Tour Overview
---
During this evening three-hour walking tour, you will walk through the most characteristic places of a typical Venetian evening and stop at different bars (Venetian bacari) to sample several local bites (cicchetti), fish treats, cured meats, and other delicacies paired with fine Veneto drinks!

Since we are committed to showing travelers the local culture the way it is, we will not miss any chance to make you taste some challenging local street food. Traditional cuisine is used by our guides as a lens to read the
an authentic culture of Venice, not the one you are used to.

Food delights your palate, guides poke your curiosity and drinks make the rest. We promise you won't get bored!
From the first to the last step, a real Venetian experience, with no tourist traps! So, get ready, stretch your belly and come to eat the streets with us!
What's included
---
Licensed Local tour guide service

Drinks: 5 wines (1 prosecco, 1 regional dry wine, 2 natural wines, 1 dessert wine

Street food tasting - daily selection

Dessert
Cancellation Policy
---
No refunds within 72 hours (3 days) of the day of the booking
TOUR POLICY

Waiting policy. We have a strict ten-minute waiting policy. Out of courtesy to the other guests, we do not wait for latecomers. Once the tour has started we do not guarantee a second chance to reach the group. No refunds are due for latecomers
Food Allergy Disclaimer. Travelers join this tour at their own risk. The food provided on this tour may contain or come into contact with common allergens (or actual food traces), such as dairy, eggs, wheat, soybeans, nuts, shellfish, or wheat. Our tours have a high risk of nut contamination. We cannot guarantee the total absence of food allergens and cross contaminations.
We are not responsible for any accident, theft, loss of personal items, illness, or death, occurring during the tour or arising after participation.
Streaty Tour Guides. The guides are local and regularly licensed. As official tour guides, they discuss many subjects, not only food but also art, history, and social and controversial issues. The guides are food experts. Their knowledge starts from their passion for the local cuisine. Our guides are well-trained by the company and their performances are constantly monitored. Here quality isn't just about food but more about the whole experience