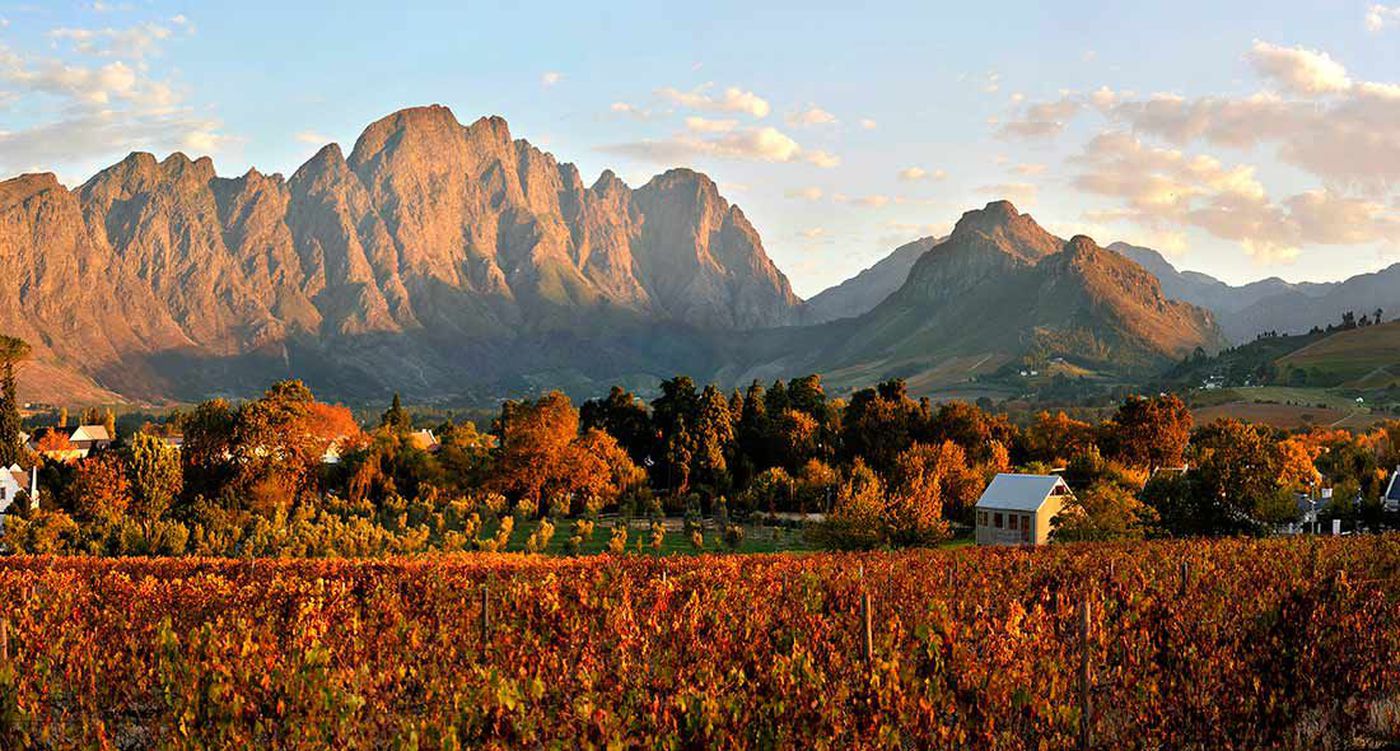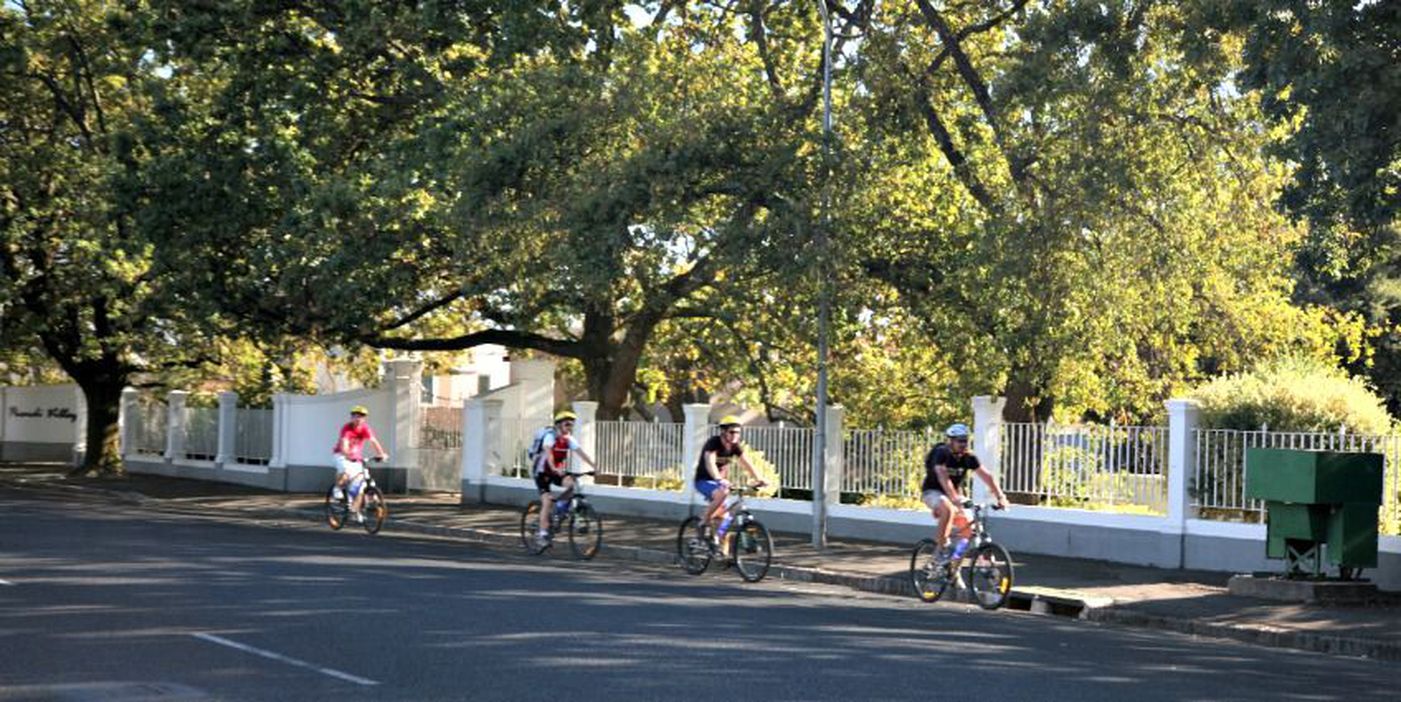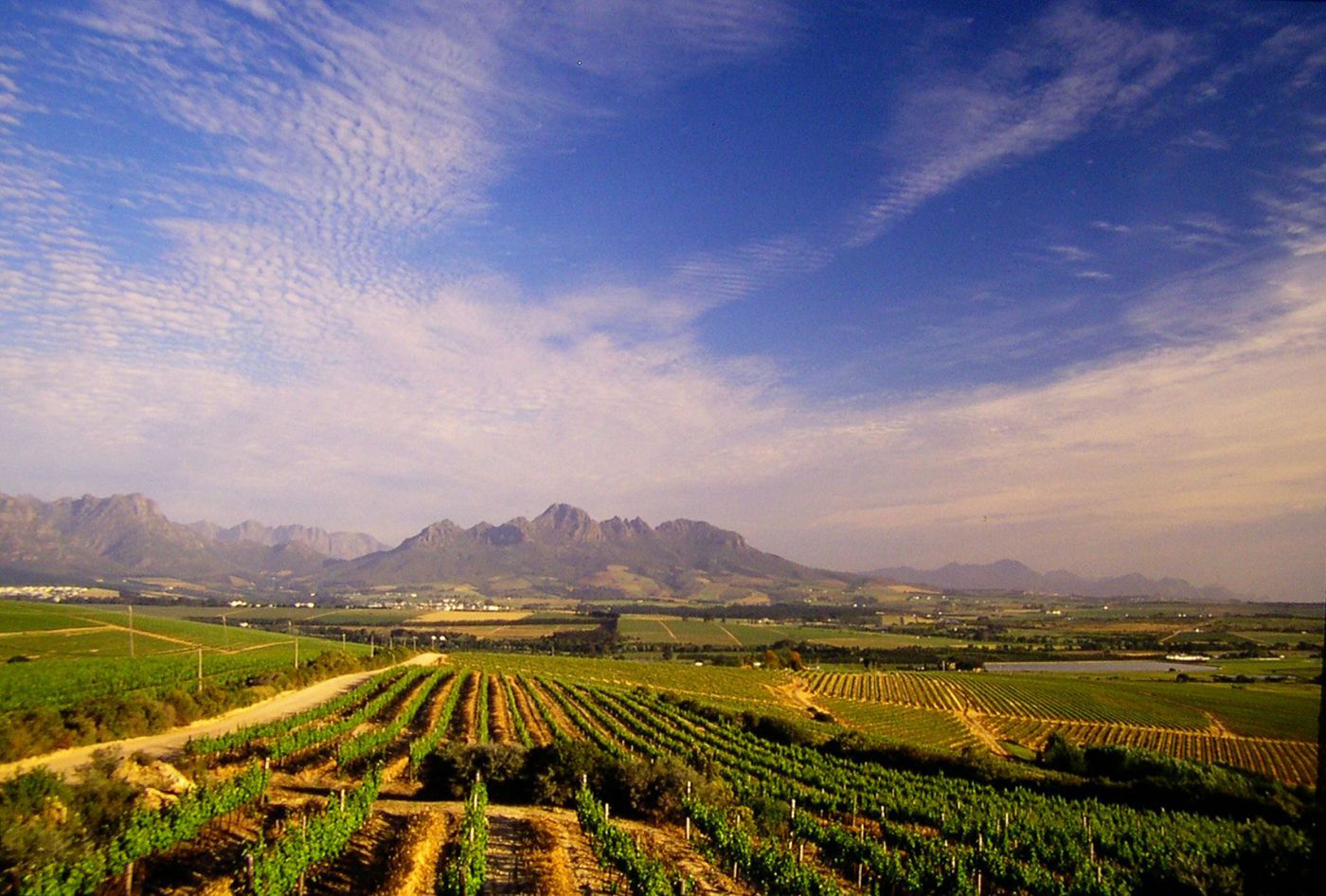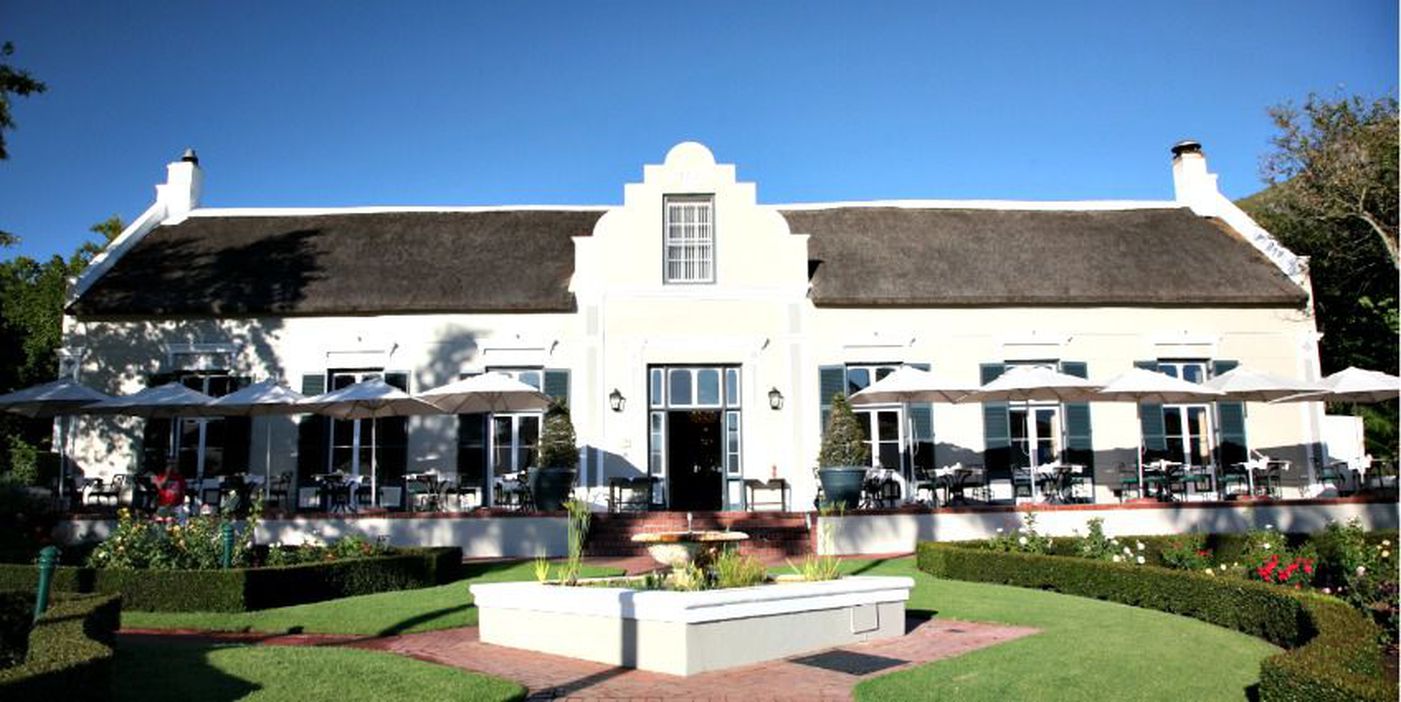 Tour Overview
---
Discover the Cape Winelands on an adventurous wine and bike tour from Stellenbosch to Franschhoek.
You will be collected from your accommodation in Stellenbosch and transported to the point where the cycling experience starts, in the heart of the world-famous Stellenbosch winelands.
First you will stop at the Kanonkop wine estate, situated on the slopes of the majestic Simonsberg mountain range named after the founder of the area and the oldest town in the country after the Mother city.
Then, head off on a cycling adventure through the estates' vineyards to reach the Wiesenhof Wildpark. The park is set in a fynbos biome that delights with its diversity. The views encountered are absolutely magnificent, affording a panoramic tapestry of the Cape Winelands. Here you will have the uniquely exclusive opportunity of cycling amongst Africa's largest and most striking antelopes which include Eland, Zebra, Wildebeest, Bontebok, Oryx, Grysbok and many more.
Your guide will help you spot as many species of birdlife while enjoying the thrill of cycling offroad trails from the saddle of their top-end mountain bikes.
After a dining experience like no other, you will explore the valley. The rest of the day includes stops at the Solms delta wine cellar to sample the special wines cultivated in the valley. In keeping with the estate's rich heritage, all the wines have names which commemorate historical links.
After a day of revitalising cycling, sightseeing and culinary delights, you can put their feet up and relax while being returned to their departure point in the city.
What's included
---
Tour guide

Hotel transfers and back-up vehicle

Gourmet canapes and lunch

Wine tastings and cellar tours

Visits to excellent and varied wine estates

Bikes and all equipment
Meeting point
---
Pick-up and drop-off at your hotel
Cancellation Policy
---
Cancellations must be received 48 hours prior to the scheduled trip departure time to avoid penalties; We issue a 100% refund (less 2.5% processing fee) if these cancellation terms are met; beyond the cut-off time, guests forfeit 100% of the trip fee. No exceptions can be made.
Please note that the cancellation must be made in writing and has not been deemed received by us unless confirmed in writing. The owners and management cannot be held responsible for any loss or damage to the property or for any possessions of the guest participating in a trip.
Please note that departure hours are not flexible; therefore kindly ensure guests are familiar with the trip departure location and time.
NOTE: Quote details, including rates quoted cannot be guaranteed prior to payment received. Final confirmation can only be provided once full payment has been made. The Cancellation fee will be determined according to the policy outlined above. Exceptions to our cancellation policy cannot be made for any reason, including weather, terrorism, civil unrest or personal emergencies. There is no refund for arriving late or leaving a trip earlier.