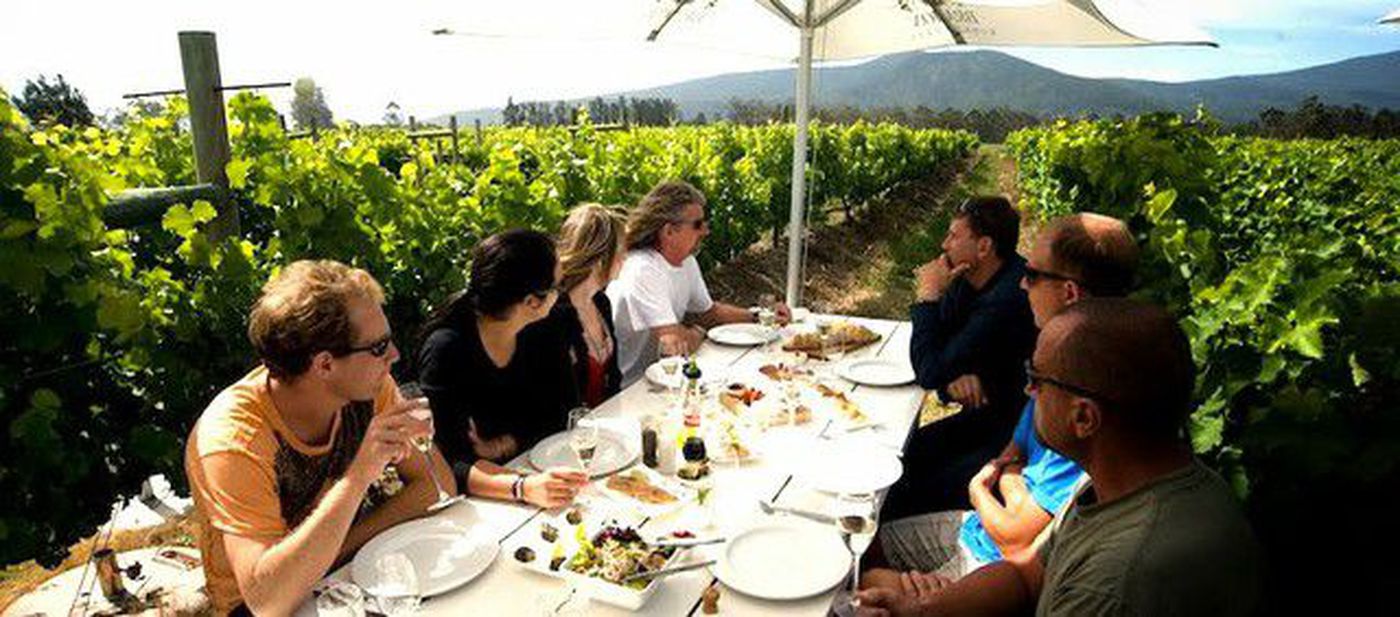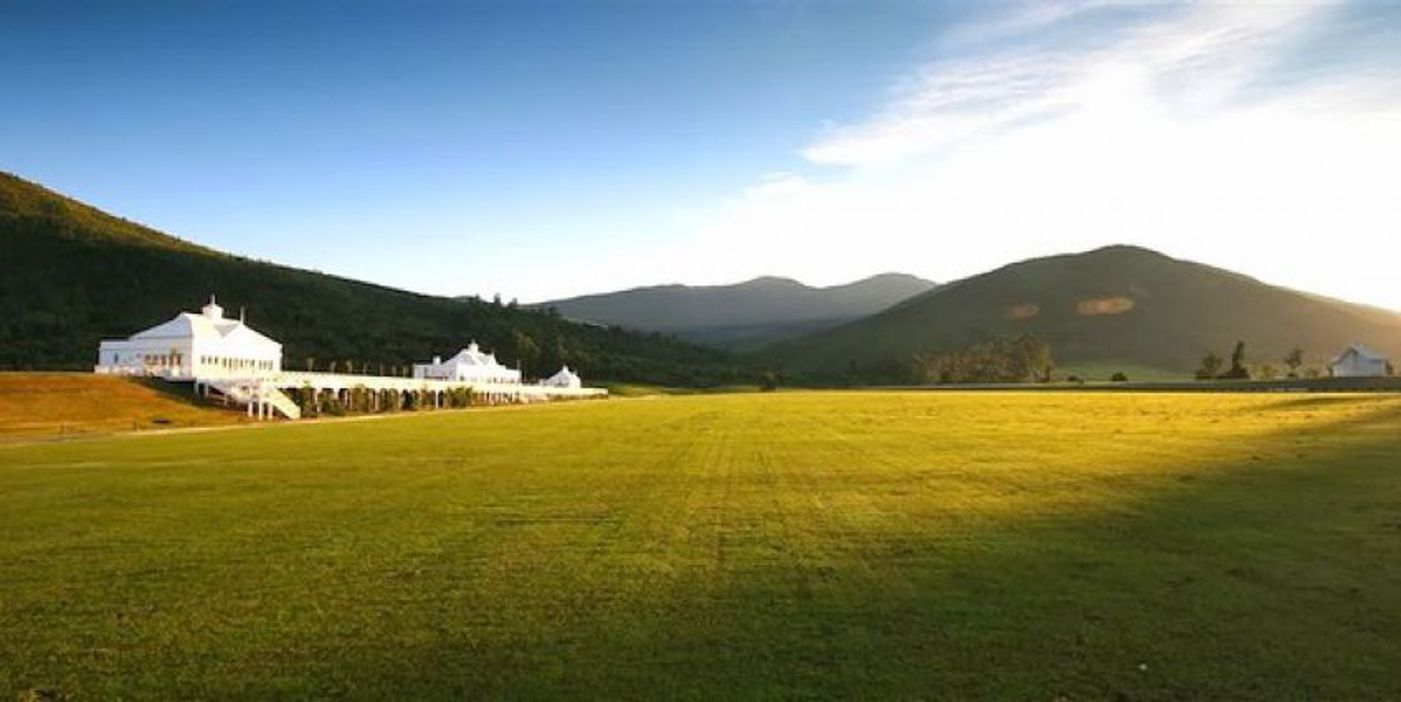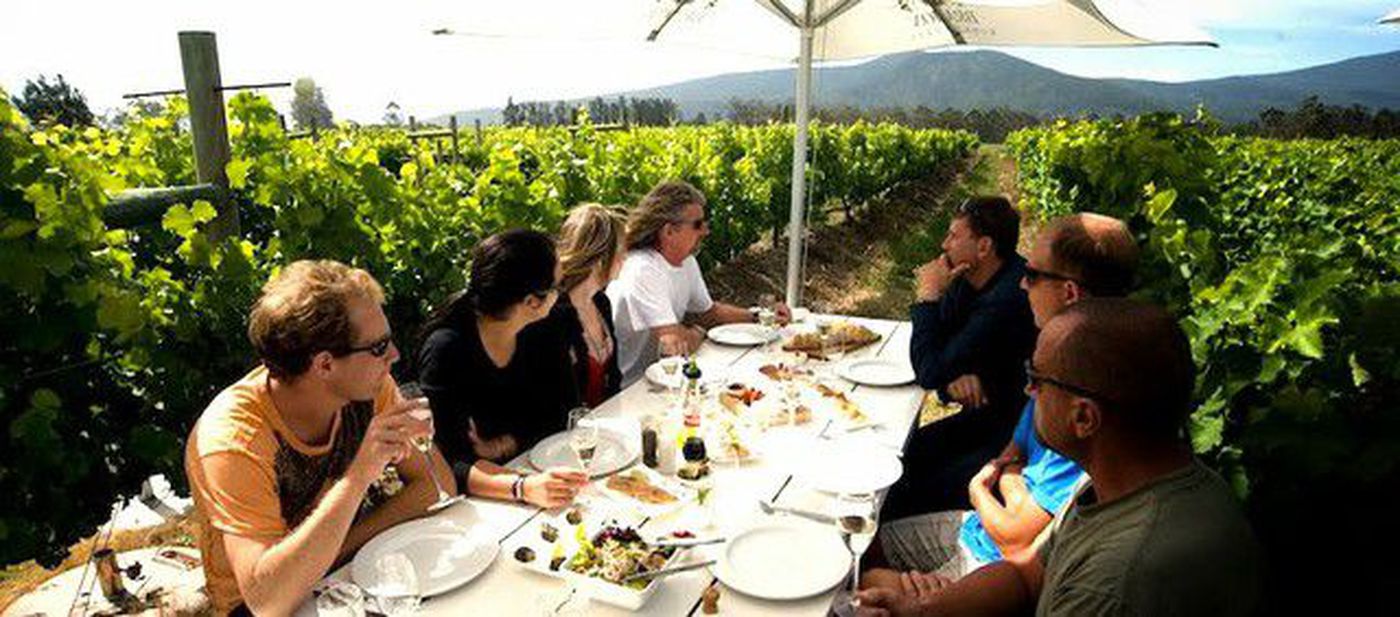 Tour Overview
---
Indulge in a spectacular day of biking through South Africa's newest wine growing area on The Garden Route. You'll visit a number of exclusive wineries in The Grags area growing & cultivating some of the most exciting Sauvignon Blanc, Chardonnay and Pinot Noir.
It is it hard to imagine that 12 years ago there were no vines in the Plettenberg Bay area. Today, a number of vineyards have been established with some of the best wines in Southern Africa.
Start the day at Bramon Estate in The Crags, where the idea of vineyards in Plett first took root. There used to be only Wattle and Blue Gum trees where now rows of vines are growing. Lunch can be enjoyed at the restaurant in the middle of the vineyard, with tables placed right between the vines.
Leaving Bramon, you'll follow private tracks through the vineyards out to Kurland Estate, a member of Relais and Chateaux, a true 5-star country hotel with its grand, white Cape Dutch buildings, some dating back to 1885. It is situated on a vast 700 hectars estate of great natural beauty, at the foothills of the mountains and bordering the pristine beaches of Nature's Valley.
The next stop is Newstead Lund Family Vineyards. Owners Doug and Sue Lund grew up on sugar and dairy farms in KwaZulu-Natal, and inspired of a visit to New Zealand, decided that farming grapes on the Garden Route is their true passion. This boutique winery is elegant and simple, stylish and intimate.
Lunch is either served at Newstead - or you can make a short cycle-loop back to Bramon for a picnic or vineyard style lunch. This is just the perfect way to end the first half of your day's activity.
After the lunch you'll travel a short distance towards Knysna for the 2nd part of the day. Here you have a choice of three route options in Harkerville Forest: Red (23 km), Green (15 km) and Blue (12 km). All three include sections of single track riding along forest paths. The Red route includes some of the most dramatic scenery in the country.
The destination beyond is Packwood Wine & Country Estate. And depending on your fitness level and preference, our guides will either take you on the shorter or longer loop through some of the finest hardwood forest on the Garden Route.
At Packwood, views across gorges, mountains and the Knysna forest await, giving you a true picture of country living along this stretch of coastline. Owners Peter and Vicky Gent planted their vines in 2006 on the highest point of the farm, about 350m above sea level. Winemaker Teddy Hall, a member of the prestigious Cape Winemakers Guild, makes the Packwood Sauvignon Blanc and the Gent Pinot Noir MCC. Together with the local cheeses prepared on the farm, it's the perfect culinary ending to a perfect day.
What's included
---
Excellent and varied wine estates, tastings and cellar tours

Personal service from the best guides in the industry

Gourmet canapes and lunch

Pick-up and drop-off

Hotel transfers and back-up vehicle

Bikes and all equipment
Cancellation Policy
---
Cancellation & Refund policy: Rates are quoted per trip per person, in South Africa Rand, and are inclusive of Value Added Tax at 14%. We reserve the right to alter or amend rates and trip details at any time. Cancellations must be received 48hours prior to the scheduled trip departure time to avoid penalties; We issue a 100% refund (less 2.5% processing fee) if these cancellation terms are met; beyond the cut-off time, guests forfeit 100% of the trip fee. No exceptions can be made. In the event of a "no-show" or cancellation see point 3 above. Please note that the cancellation must be made in writing and has not been deemed received by us unless confirmed in writing. The owners and management cannot be held responsible for any loss or damage to the property or for any possessions of the guest participating in a trip. Please note that departure hours are not flexible; therefore kindly ensure guests are familiar with the trip departure location and time. NOTE: Quote details, including rates quoted cannot be guaranteed prior to payment received. Final confirmation can only be provided once full payment has been made. The Cancellation fee will be determined according to the policy outlined above. Exceptions to our cancellation policy cannot be made for any reason, including weather, terrorism, civil unrest or personal emergencies. There is no refund for arriving late or leaving a trip earlier.