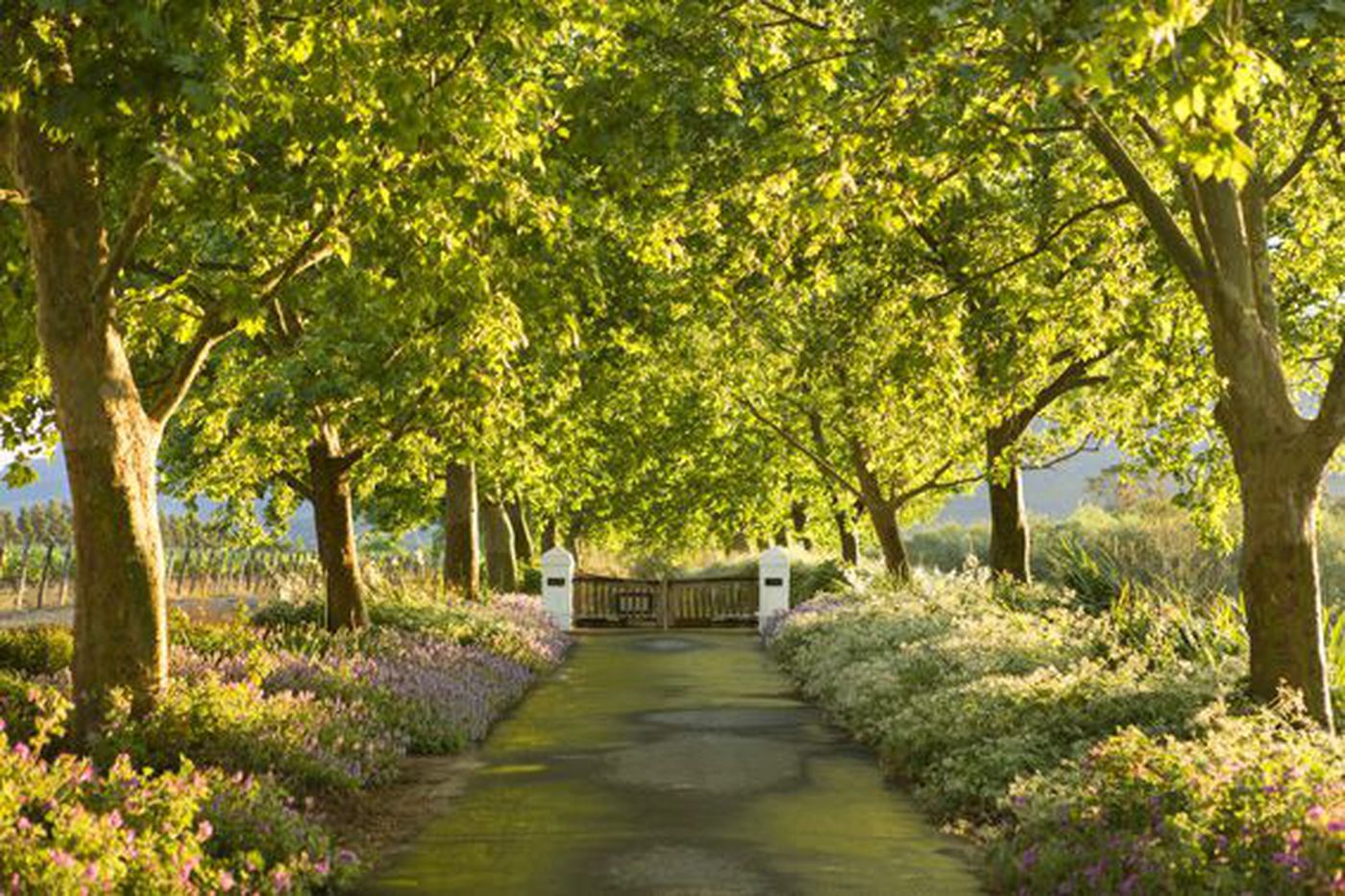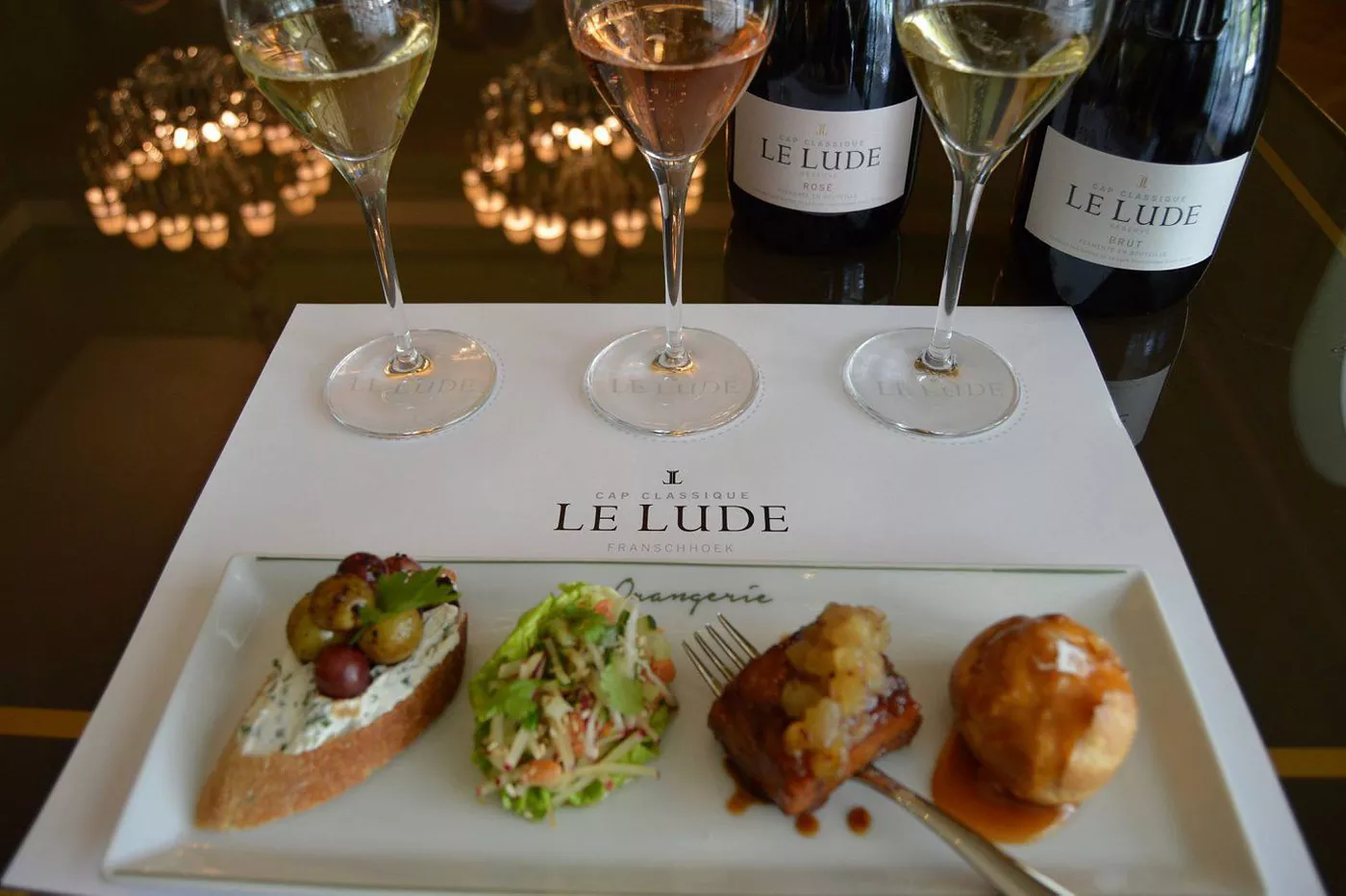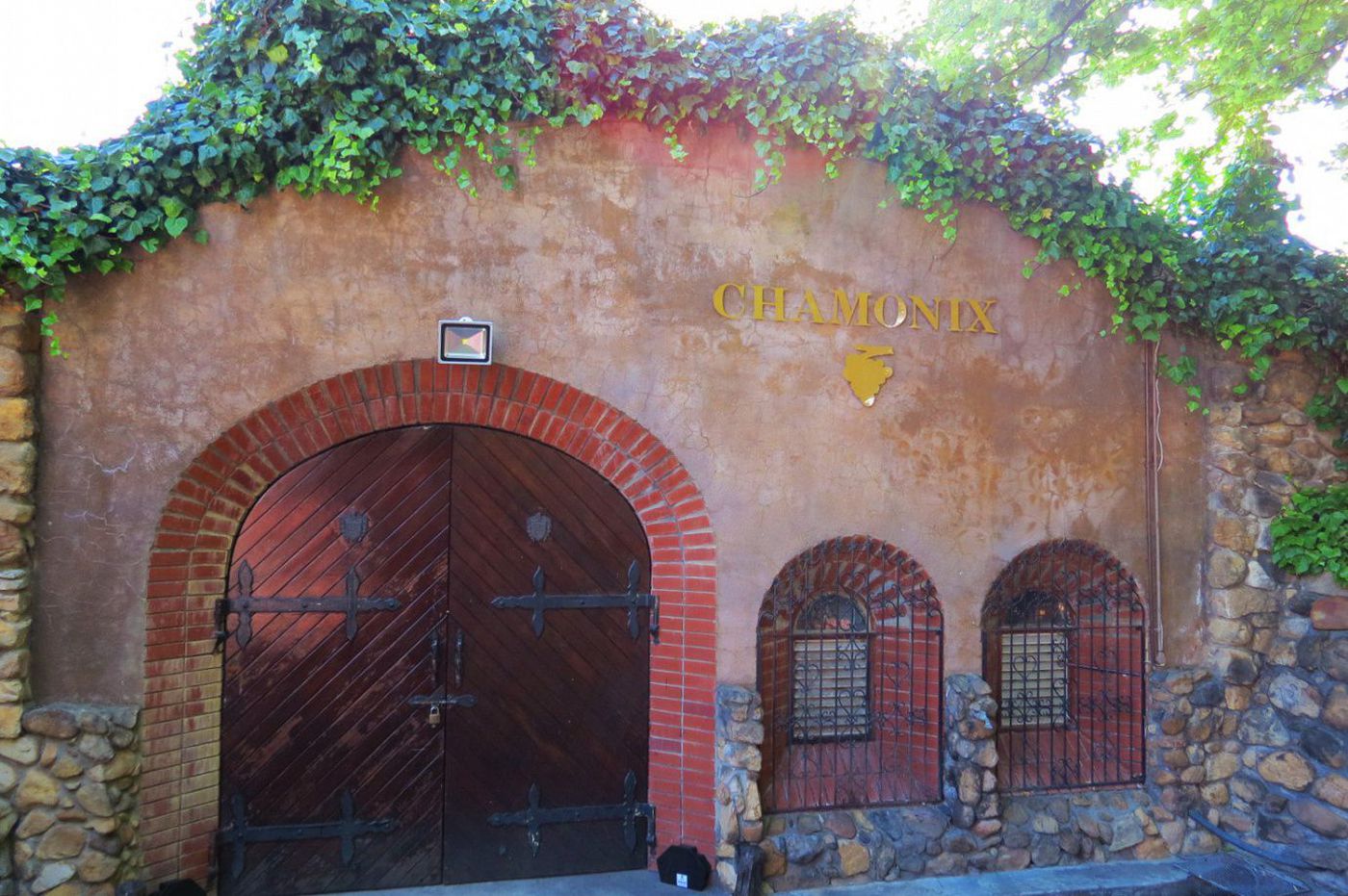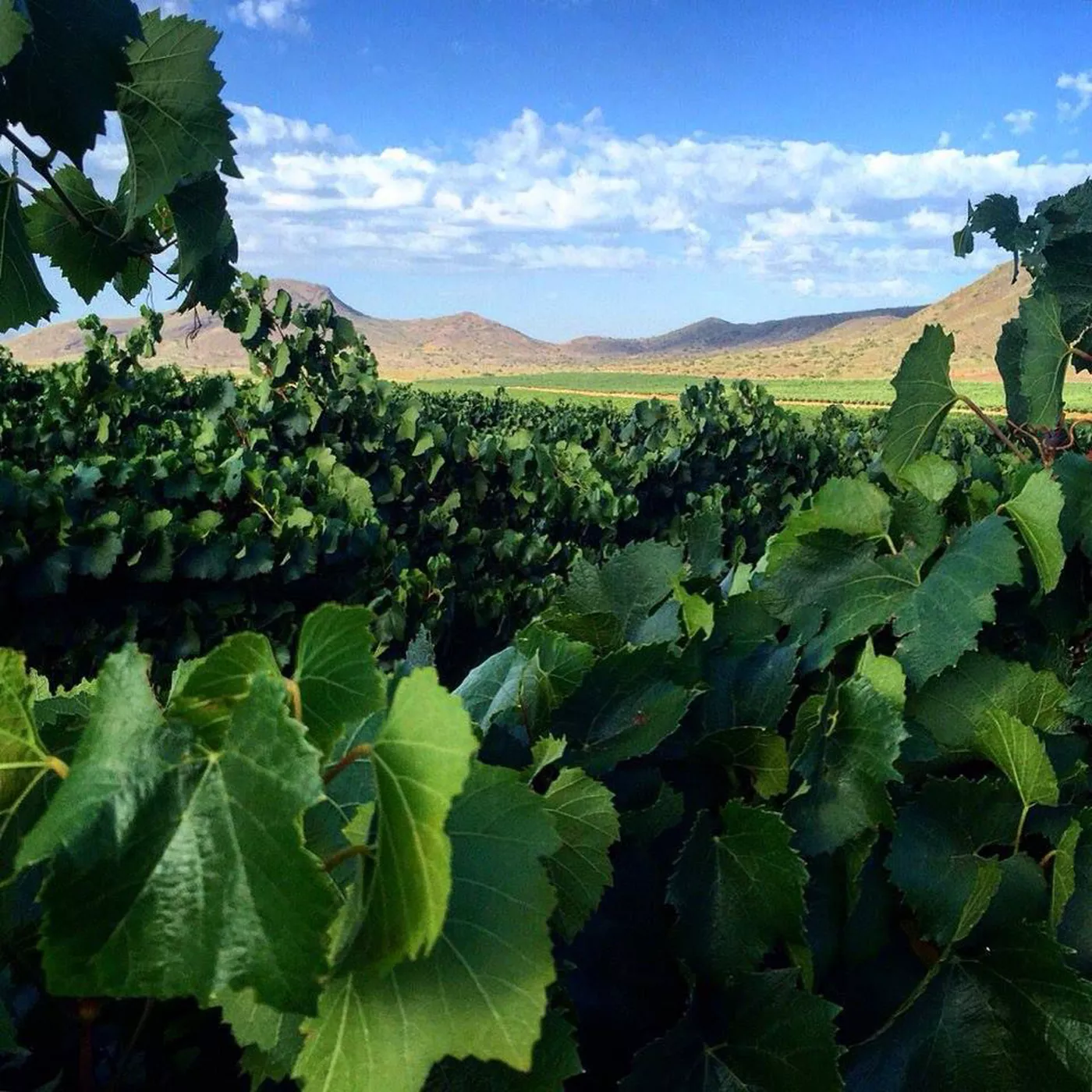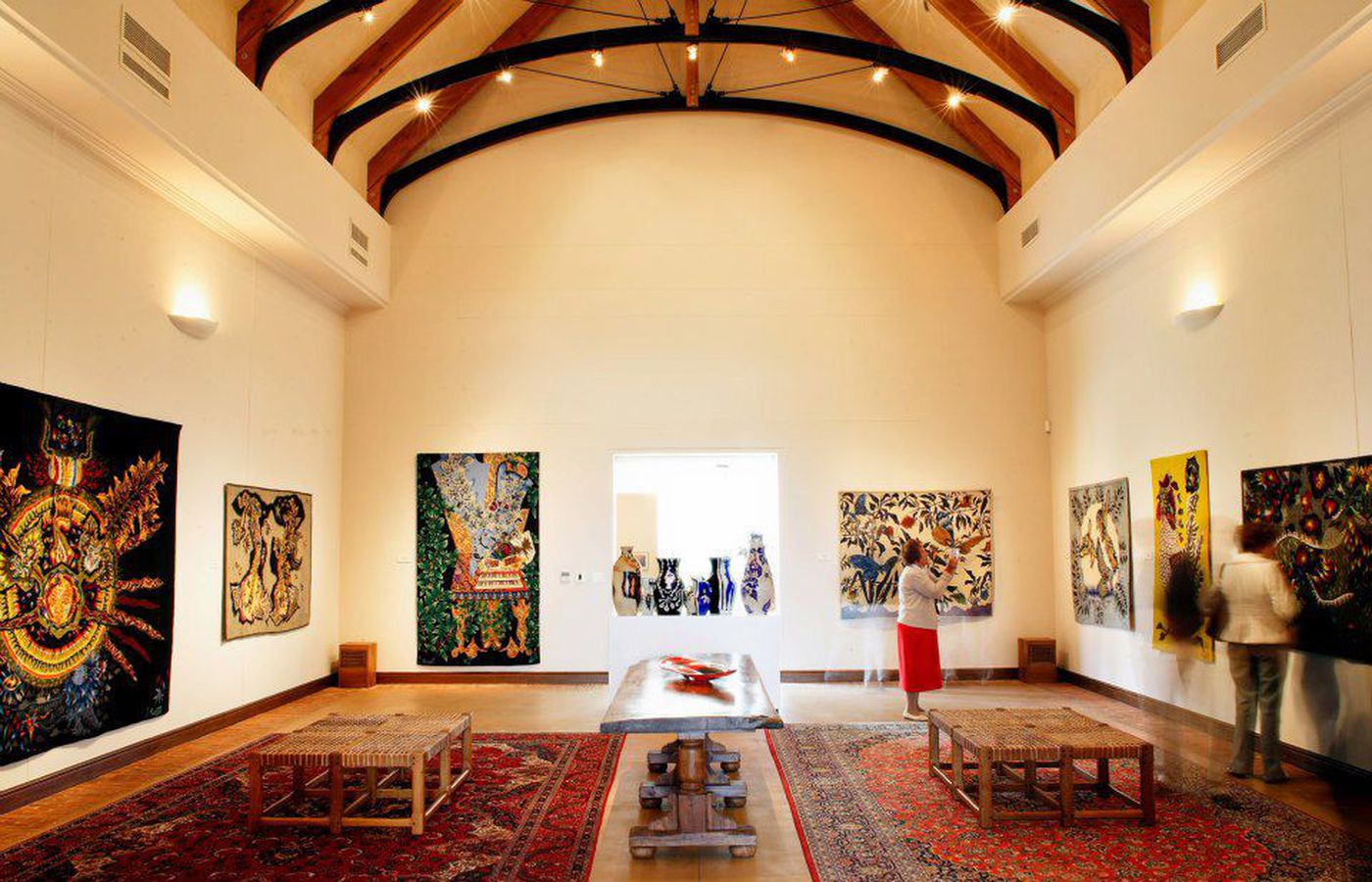 Tour Overview
---
Discover the famed wine growing region Franschhoek with this full-day wine tour. Franschhoek gets its heritage from the French Huguenots who first settled there in 1688. This spectacular wine growing region boasts some of the most dramatic views due to the towering mountainous surrounds that cascade onto the vineyard laden valley floor.
Rub shoulders with one of South Africa's most renowned families, the Ruperts, in partnership with famed French family, the Rothschilds with a visit to their joint winery venture Rupert & Rothschild Vignerons where you will sip on world-class wines.
Next up enjoy award-winning estate wines from biologically-grown grapes at La Motte, while browsing an extensive selection of art, including famed SA artist, JH Pierneef's heritage collection, followed by a wander through the sculpture garden.
Influenced by the French tradition of Champagne, the Franschhoek wine valley has been regarded as South Africa's leading Méthode Cap Classique (MCC) producing area, blending Old World traditions with New World thinking. Enjoy a bubbly and canapé pairing at a boutique, family owned estate that specialises in sparkling wine.
Taste classic French Huguenot heritage wines from one of the highest planted vines in the Cape Winelands, in the cosy converted "Blacksmith's Cottage".
What's included
---
3 wine tastings of award-winning wines

Bubbly and canapé pairing at family owned estate

Private driver guide

Pick-up and drop-off from your accommodation

Cellar tour

Visits to four wine estates

Lunch
Meeting point
---
Pick-up from your accommodation in and around Cape Town
Cancellation Policy
---
Non-Confirmed Bookings
Where Guests make payment of any deposit or tour fees prior to receipt of a confirmation email accepting the booking application, Guests will be entitled to be refunded in full in the event that the booking application is not accepted by an Operator and confirmed.
Cancellations
If a tour is cancelled by a Guest or an Affiliate acting on behalf of a Guest, through no fault of an Operator, more than 24 hours prior to its scheduled start time, Guests will remain liable to pay a cancellation fee equal to 10% of the total tour fees and charges. Guests will be entitled to be refunded the balance of any fees and charges paid in advance of the tour.
If a tour is cancelled, through no fault of or an Operator, within 24 hours of the scheduled start time, Guests will be liable for the full cost of the tour and no refunds will be issued.
No refunds, including partial refunds, will be given after the commencement of tour for any reason other than where a tour is abated or terminated through the fault of an Operator in which event a reasonable refund will be allocated to you based on the circumstances of the matter and the duration of the tour.
No Shows
If a Guest is not available to start your tour on time, the company or the Operator will make an attempt to contact the Guests using the email address provided at the time of making the booking. If a Guest is not contactable or is thereafter not available to start a tour within 30 minutes of the scheduled start time, the Guest's tour will be cancelled but no refund will be due to the Guest and all fees and charges will be retained as liquidated damages. Exceptions to this policy may be considered in certain circumstances but Operators will be free to exercise their discretion in this regard as they see fit.
Weather Conditions
Guests bear the sole risk of scheduled tours being affected by inclement or extreme weather conditions, such as rain, wind or extreme heat. Under no circumstances can the company or any Operator or Venue be held responsible for weather conditions. No booking can be cancelled or amended by Guests at any time on the basis of weather conditions. Neither the company not any Operator shall be liable for weather conditions that may affect the delivery and implementation of a planned itinerary.
Rescheduling
In some cases and subject to Operator availability, it may be possible to reschedule a tour if sufficient advance notice is given, however neither the company nor an Operator shall be bound to reschedule any tour notwithstanding the amount of advance notice given. Tours are always subject to Operator availability. Please contact us if you would like to reschedule. If the Operator is unable to reschedule, the terms of this refunds and cancellation policy shall apply.
Management of Refund Process
The company is authorised to manage the refund process on behalf of Guests and to recover any funds held by Operators that are due to be refunded to Guests in terms of this Policy.