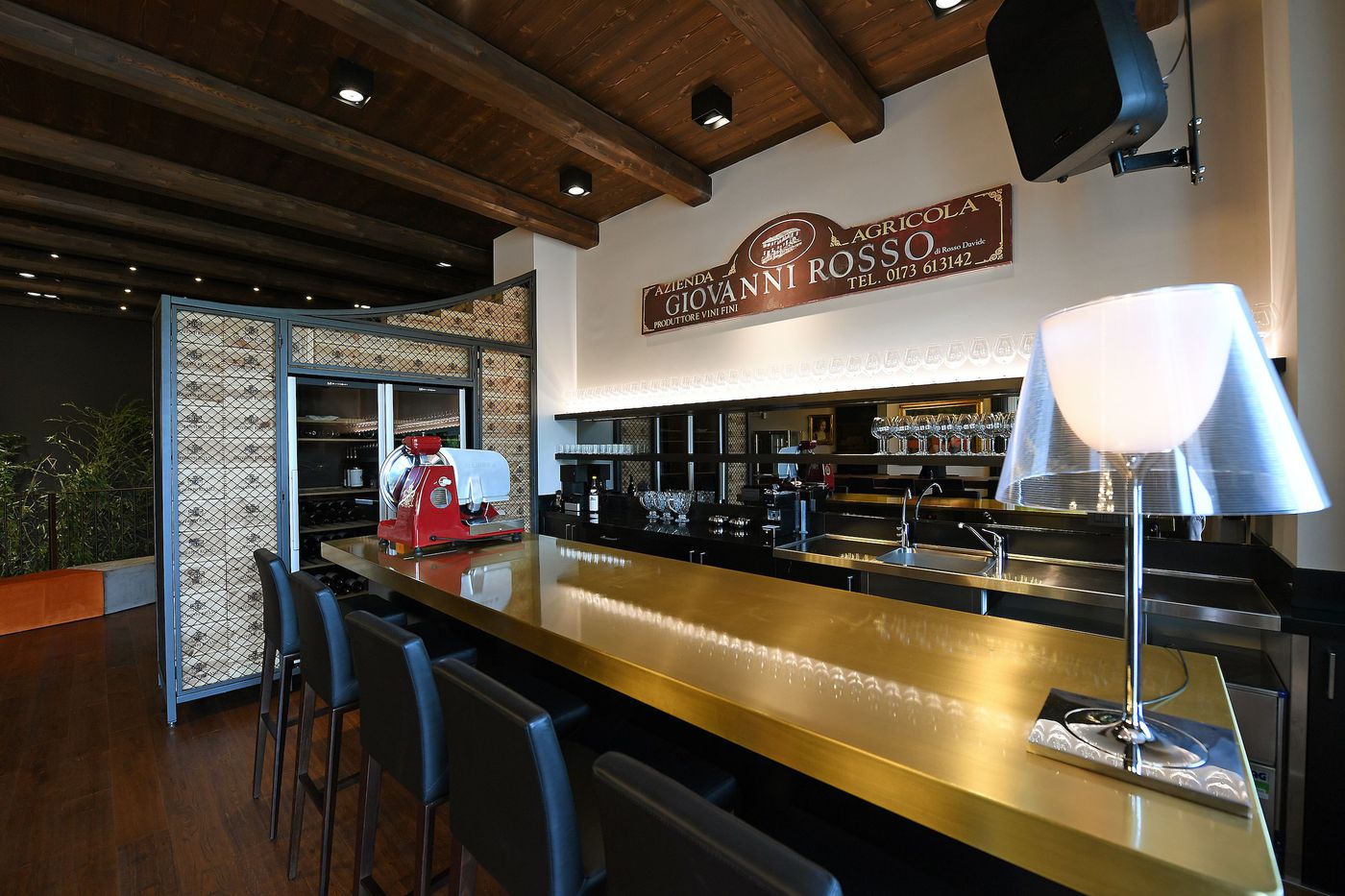 Experience Overview
---
The visit of the Winery includes the show of the winemaking area and ageing room, with the description of each single production process. During the tasting with an enologist and sommelier you will have the chance to try the wines directly from barrels and from bottles, seated.
Wines tasted from the barrels
. Barolo del Comune di Serralunga D.O.C.G.
. Barolo Cerretta D.O.C.G.
. Barolo Serra D.O.C.G.
Wines tasted from the bottles:
. Langhe Nebbiolo D.O.C.
. Barolo D.O.C.G.
. Etna Bianco D.O.P.
A chef with experience in best quoted restaurants of the area, will cook especially for the guests of the Winery. The lunch can be served in the cellar between the barrels or in the professional kitchen with the view on vineyards in an exclusive atmosphere.
Other experiences from Giovanni Rosso Winery
---