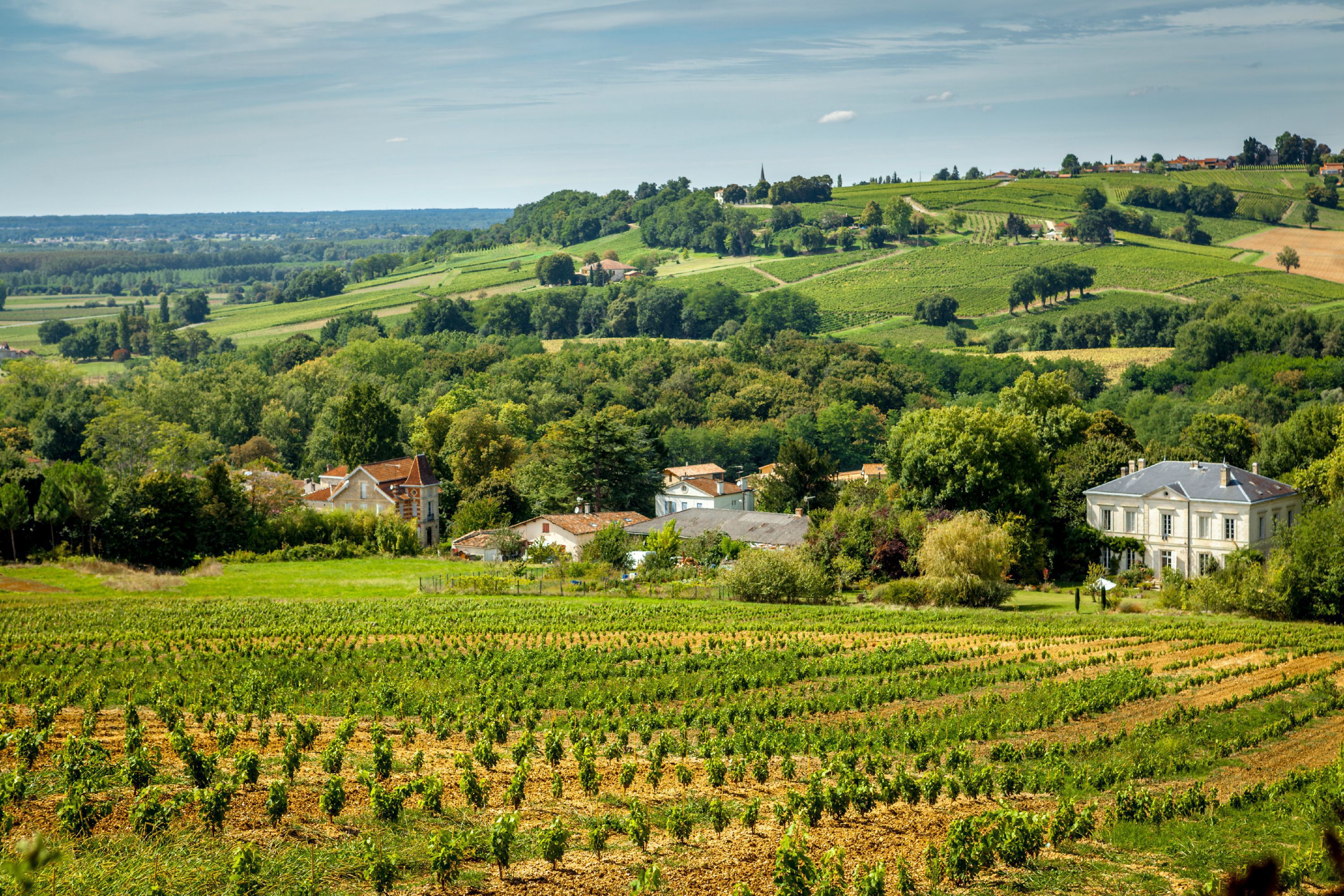 Medoc
Why Visit Medoc?
Known in viticulture circles as the Left Bank (on account of being on the left bank of the mighty Gironde River), the Medoc is one of the world's most revered wine producing regions, making it an excellent destination for a wine tasting holiday. Located just one hour from the city of Bordeaux, the Medoc is an arrow shaped wedge of land ribbed in vineyards and dotted in honey-glazed château. It is home to such legendary names as Mouton-Rothschild and Lafite-Rothschild. However, despite the worldwide fame and undoubted wealth that wine has brought to the Medoc, this is still a region that retains a slow, rural vibe that makes it a real pleasure to explore on a wine tasting holiday.
WINE TASTING TOURS IN THE MEDOC
The Medoc region encompasses the communes of Margaux, Pauillac and St-Estephe: names synonymous with the finest red wines in the world. As with most Bordeaux region vineyards and château, exploring the Medoc takes a little pre-planning. Many châteaux are open to guided visits and offer wine tastings, but advance booking is essential. The Winerist team can take the stress out of organising a wine tasting holiday in Medoc. Choose from a handpicked selection of private and small group wine tasting tours to explore this prestigious region with an expert guide and discover what makes the wines of the Medoc so special.
FOOD TASTING EXPERIENCES IN THE MEDOC
Every day at noon, throughout the Medoc region, shops and businesses down shutters and small village restaurants fill up with locals tucking into simple, but delicious home cooking. All washed down, of course, by a glass of the local wine. You would be well advised to do the same! Some of the château in the Medoc are home to high quality restaurants where every plate is matched perfectly with a local wine. Ask the Winerist team for their personal recommendations.
MORE REASONS TO VISIT THE MEDOC
Of course, it's the wine, learning about its production, and tasting the finished product, that's the real draw of the Medoc. But it's hard not to fall for the gentle charms of the Medoc countryside. It's a landscape in which rows of neatly attired vineyards lead the eye to stately manor houses and small golden-yellow villages. Rather than racing from one château to the next, build time into your Medoc schedule to simply enjoy walking around the countryside and wandering about the villages. Throughout the area there are beautifully maintained cycling paths and walking tracks.
INTERESTING MEDOC FACT!
In 2010 three bottles of wine from Medoc's Lafite-Rothschild Château sold for a record breaking US$232,692 per bottle at an auction in Hong Kong!
Best Known Grapes
No content
Read more »
Best time to visit
No content
Read more »
How long to stay
No content
Read more »
How to get there
No content
Read more »