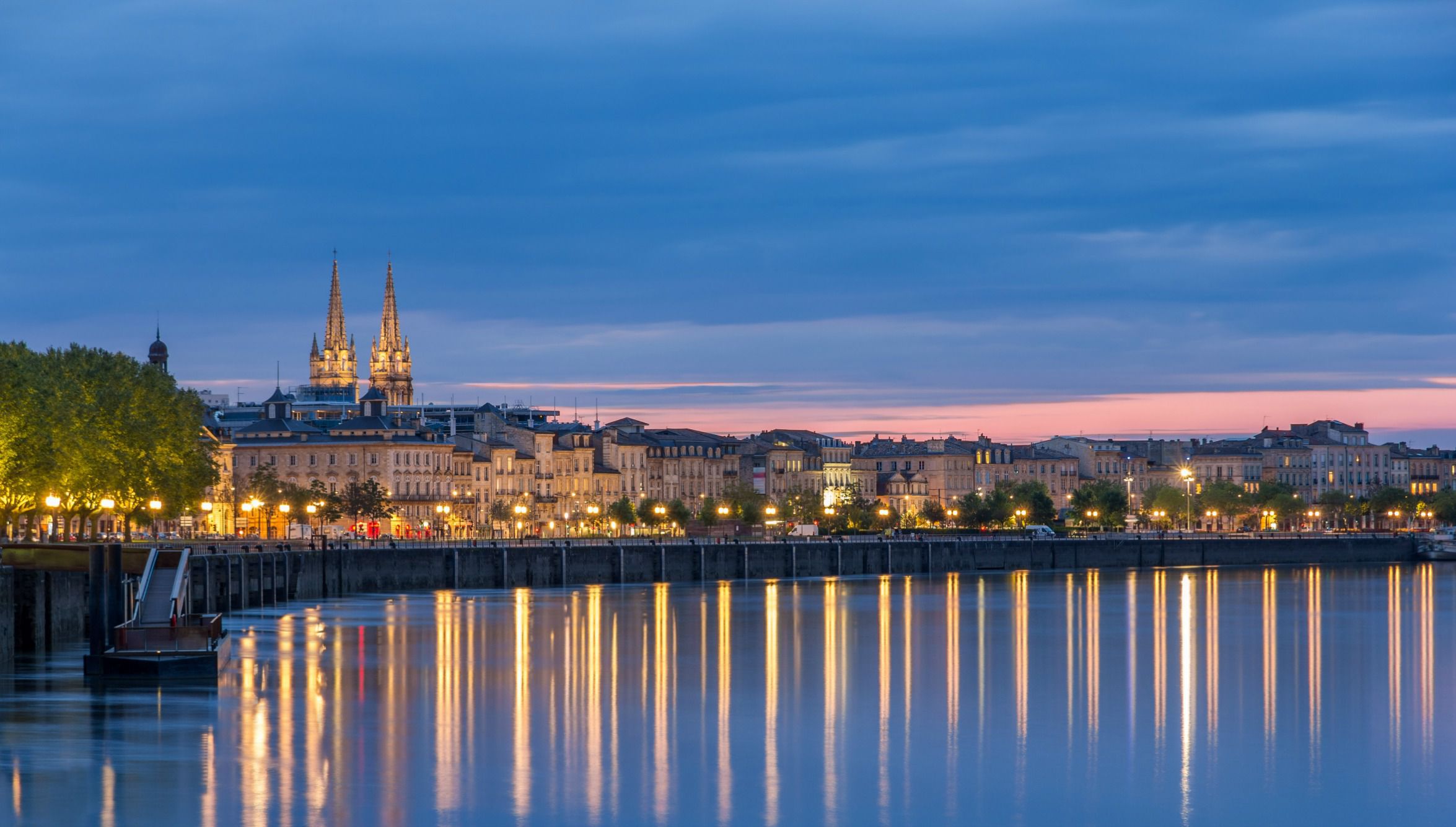 Bordeaux
Why Visit Bordeaux?
Bordeaux is a mecca for wine lovers and it's no surprise given the number of wineries, vineyards and châteaux there are to visit. If you're looking for a wine tour, then quite simply, Bordeaux is one of the most iconic wine regions in the world to visit! Wine-tasting tours and châteaux visits in Bordeaux are an absolute must for any wine lover or food fanatic. The Bordeaux way of life is a daily celebration of wine, heritage and culture thanks to the region's philosophy of "l'art de vivre", which places great gastronomy, beautiful places, and bonhomie at the heart of everyday living - very similar to our ethos at Winerist! To really uncover the essence of Bordeaux you need to experience a châteaux visit and taste the wine, guided by locals and Bordeaux winemakers themselves! Bordeaux is one of our top wine regions and one that at Winerist we have visited many times so you can be assured that we offer the very best tours that the region has to offer. Find your ideal wine tour of Bordeaux here.

WINE TASTING TOURS IN BORDEAUX
At Winerist we have the best selection of private and group tours of the Bordeaux wine region. Leaving from Bordeaux city centre or from your hotel, we offer a wide selection of wine tours and vineyard visits that will introduce you to the unique sub-regions of Bordeaux including Medoc, Saint.Emilion, Pauillac and many more. We believe the best wine tours are guided by the people that live and work there, that's why we carefully select our tours based on the local knowledge and unique perspectives of the local guides. And, we use our unique relationships with chateaux and winery owners in the region to bring you access to experiences not available elsewhere when you book private and tailor-made Bordeaux experiences with us.
Bordeaux wine travel is made easy with only short journey times from Bordeaux city to it's world-famous winemaking regions. Whether you go mad for Margaux or prefer a Sauternes, this is an incredible place to explore wine country. It helps, of course, that each Bordeaux appellation is dotted with beautiful châteaux to visit, tiny historic towns, and mile upon mile of undulating vineyards to tour.
The appellations here are described as Left Bank or Right Bank, depending on which side of the river they inhabit. From the legendary region of Medoc in the north, to the sweet wine producing Sauternes in the south; and the renowned estates of Saint Emilion and Pomerol in the east, some of the most sought-after wines in the world are produced here. How could this region not make for the best wine tasting tour?

FOOD TASTING EXPERIENCES IN BORDEAUX
Whilst enjoying the region's wines we also recommend taking a food tasting tour to explore Bordeaux's incredible cuisine. Bordeaux is a gastronomic paradise, with fantastic restaurants representing every cuisine imaginable. Many of the best Bordeaux restaurants are, of course, focused on the rich culinary heritage of both France and Bordeaux, with fresh, seasonal local produce taking centre stage. If you're a fan of oysters, don't leave without visiting the Cap Ferret Peninsula, which is dotted with simple oyster farming villages where on a Winerist Arachon Bay tour you can taste the freshest oysters imaginable. Bordeaux is one of the best destinations for taking a mouth-watering gourmet food tour.

MORE REASONS TO VISIT BORDEAUX
Not only is Bordeaux a Mecca for wine and food lovers; the city is alive with fascinating history and a vibrant cultural scene. Formerly an important centre for shipping and trade, Bordeaux is now a cosmopolitan destination where history sits shoulder-to-shoulder with modernity. Get lost in the ancient streets of Saint Emilion; stroll through trendy Saint-Pierre and visit the cutting-edge wine museum Cite du Vin; stop for lunch in gastronomic Saint-Michel and end your day with a glass of the region's finest in one of the many wine bars of Chartrons. Winerist's vast array of private wine and city tours and small group tours will help you explore this amazing city.
WINERIST INSIDER TIP
Our favourite way of exploring the vineyards of Bordeaux is by bicycle. It's fun, eco-friendly & can be enjoyed at your own pace. Choose an e-bike wine tasting tour from Bordeaux for minimal effort!
Best Known Grapes
No content
Read more »
Best time to visit
No content
Read more »
How long to stay
No content
Read more »
How to get there
No content
Read more »