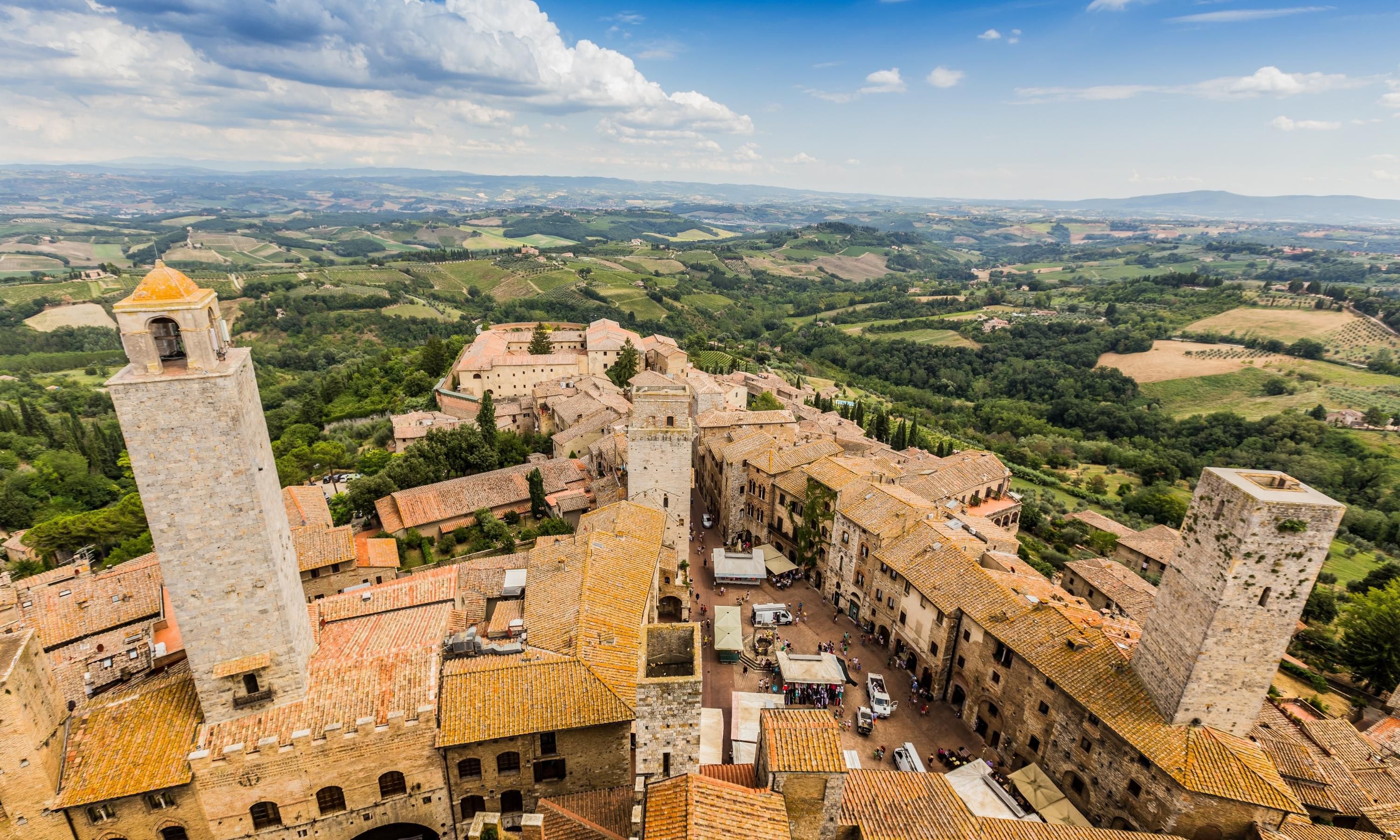 San Gimignano
Why Visit San Gimignano?
Tuscany is not short of picturesque medieval towns but San Gimignano is arguably the most enchanting and recognisable. This charming hilltop town is best known for its magnificent stone towers that dominate the skyline. Wine lovers are lured to the region to sample one of Italy's most highly prized white wines: Vernaccia di San Gimignano. A visit to San Gimignano should be an essential inclusion of any wine tasting holiday in Tuscany.
WINE TASTING TOURS IN SAN GIMIGNANO
San Gimignano hovers on the outskirts of the Chianti Classico DOCG region: Tuscan red wine country. However, the undulating vineyards around this medieval town are planted predominantly with the powerfully flavoured, white Vernaccia grape. Produced solely in these hills, Vernaccia di San Gimignano is the first Tuscan white to boast DOCG status. Taste this renowned, characterful wine on a guided wine tasting tour from nearby Siena or Florence.
MORE REASONS TO VISIT SAN GIMIGNANO
You can easily spend a day leisurely strolling San Gimignano's narrow streets, gazing skywards at the famous towers, browsing the boutiques and eating ice cream (Gelateria Dondoli is our pick!) For the most incredible panoramic views climb the 200+ steps to the top of Torre Grossa - the tallest of the towers. Another must-visit is the UNESCO World Heritage Duomo di San Gimignano, which houses some of the finest interior frescoes and murals in Tuscany.
Best Known Grapes
No content
Best time to visit
No content
Read more »
How long to stay
No content
Read more »
How to get there
No content
Read more »