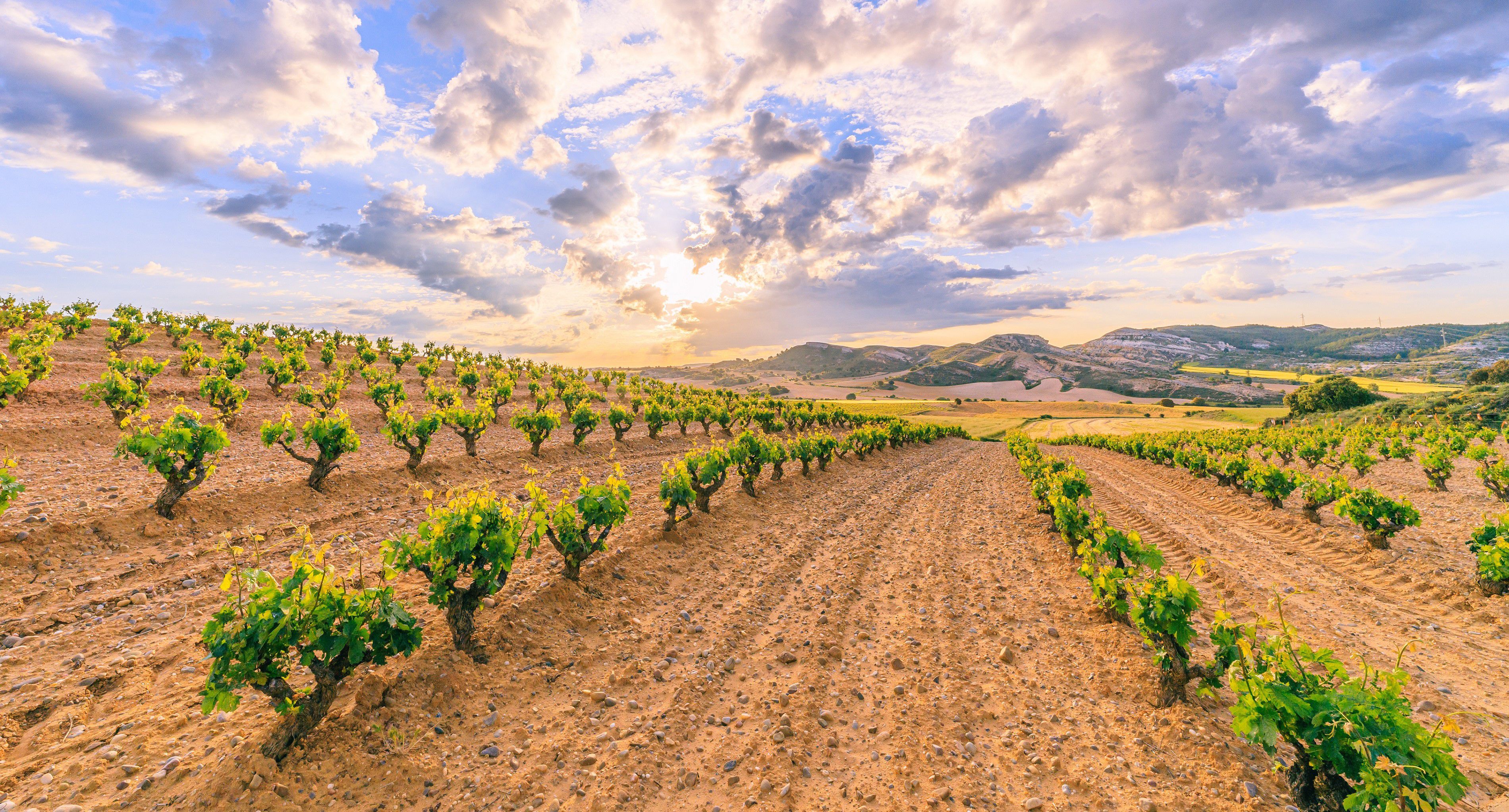 Ribera del Duero

wine tasting tours and winery visits
Why Visit Ribera del Duero?
Take a wine tasting holiday in Ribera del Duero and discover a region that, in just a few years, has become the Spanish avant-garde of international wine. On the global scene it's somewhat in the shadow of neighbouring Rioja, but those in the know have long been aware that despite sharing a star grape variety, Ribera del Duero offers a unique wine tasting experience. It's within easy reach of Madrid for wine loving day trippers but is rich in historical sights and gastronomic delights to keep those wishing to stay longer occupied.

WINE TASTING TOURS IN RIBERA DEL DUERO
Ribera del Duero is the heart of Tempranillo country or "Tinto Fino" as it's called by locals. However, the diversity of the landscape, terroir and winemaking styles mean that every bottle has its own story to tell. Discover the versatility of the Tempranillo grape on a small group or private wine tasting tour. With over 300 bodegas in the Ribera D.O you're spoilt for choice when it comes to wine tasting opportunities! The Winerist team can help narrow down your search and recommend a wine tasting tour to suit your preferences.

FOOD TASTING EXPERIENCES IN RIBERA DEL DUERO
The cuisine of Ribera del Duero encapsulates the essence of the region: unpretentious, authentic, and bursting with flavour. Don't leave without sampling the regional specialty of Lechazo: tender roasted suckling lamb. The region's largest city, Valladolid, is a foodie hotspot with some unmissable tapas tasting opportunities.
MORE REASONS TO VISIT RIBERA DEL DUERO
Ribera del Duero is home to some magnificent relics of Spanish history and boasts one of the highest numbers of castles in Europe. Well worth a visit is the Castillo de Peñafiel. As well as a rich history and stunning views it, rather uniquely, houses a state-of-the-art museum dedicated to the region's wines. The area is dotted with picturesque old towns and it's easy to while away an afternoon strolling through the old town of Valladolid, admiring its Renaissance architecture, and stopping for tapas along the way.
WINERIST INSIDER TIP
A visit to Vegas Sicilia - Spain's most famous winery - is a must for all wine enthusiasts. This renowned historic estate and its distinctive wines placed Ribera firmly on the global wine-producing map. It's no wonder that members of the British and Spanish royal families are Vegas Sicilia fans!
Best Known Grapes
The main grape variety grown in Ribera del Duero is Tinto Fino or Tinta Del Pais, which is a locally adapted variant of Tempranillo. Infact this grape accounts for over 90% of the region's vines! It is typically used to produce single-varietal wines with good structure, ripe fruit flavours and deep ruby red colour. Cabernet Sauvignon, Merlot, Garnacha, and Malbec are also grown in the region (in lesser quantities) and used in blends. The main white grape variety grown is Albillo Mayor, although white wine production in Ribera is minimal.
Read more »
Best time to visit
The temperatures in this part of central Spain can feel oppressive in the height of summer, when the heat can regularly top 30°C. It's possible to escape the baking sun in the cool underground wine tasting cellars - but late spring and early autumn sees the same glorious sunshine with more comfortable temperatures. As with any wine region, harvest is one of the most exciting times to visit, when the grape harvest is in full swing. In Ribera del Duero harvest typically takes place in October and sometimes as last as November. Make sure you book your winery visits in advance at this time of year, as they tend to become very busy!
Read more »
How long to stay
Only 100 miles north of Madrid, Ribera del Duero is easily reached on a wine tasting day tour from the city, but the region has plenty to keep those wishing to stay longer occupied. The picturesque rural landscape, historic sights, charming towns, and abundance of wineries are enough to keep visitors busy for several days. It's a great place to spend a couple of nights if you are visiting Madrid and yearning for an escape to the countryside. It's also easily combinable with neighbouring Rioja on a short break wine tasting holiday. Contact the Winerist team for a tailormade itinerary.
Read more »
How to get there
Ribera del Duero is a relatively rural, peaceful region in the heart of the Spanish countryside. It is easily accessible from the city of Madrid which is home to a busy international airport. Madrid Airport has excellent flight connections with most major European destinations and further afield. It is a little under 2 hours by car from Madrid to the heart of the Ribera del Duero region, following picturesque winding roads. Or just over 1 hour by train from Madrid to Valladolid, the region's main city.
Read more »