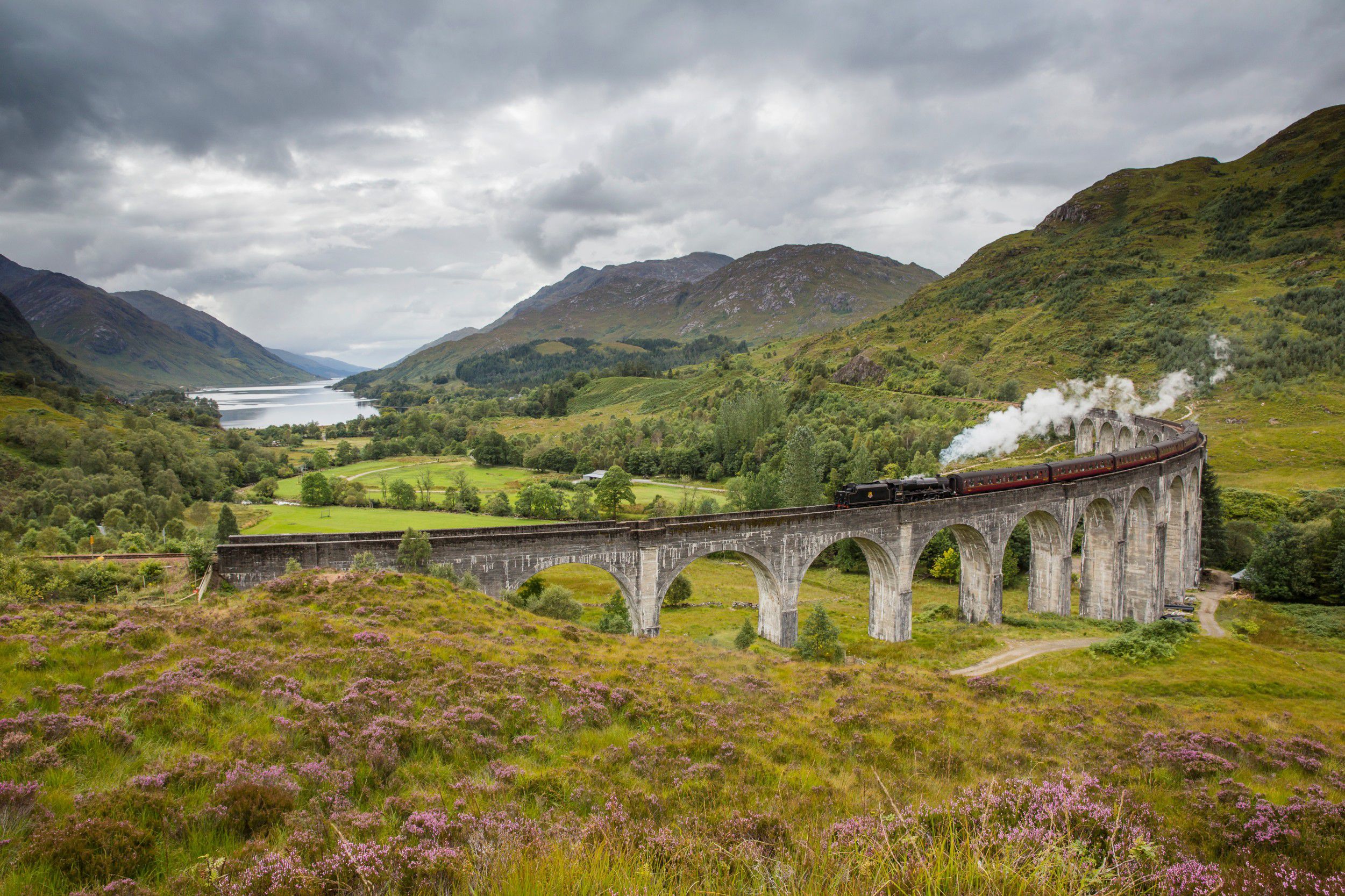 Scotland

wine tasting tours and winery visits
Why Visit Scotland?
Scotland: a land of breath-taking, dramatic landscapes and imposing, ancient castles; a rich, complex history and unbeatable, welcoming hospitality. It's also world famous for Scotch whisky, which is referred to by the Scots as the 'Water of Life'. The country boasts centuries-long traditions of whisky making and is the biggest producer of whisky in the world. There is no better place to enjoy a whisky tasting holiday!
WHISKY TASTING TOURS IN SCOTLAND
Scotland is home to over 120 active whisky distilleries spread throughout five whisky-producing regions, each with its own distinct flavour and characteristics: Speyside, Islay, Lowland, Highland and Campbeltown. If your preference is for smooth single malts with fruity notes head to Speyside; if you prefer smoky, peated whiskies visit Islay. The best way to find a whisky to suit your tastes is by taking a guided whisky tasting tour. Get a behind-the-scenes glimpse into the distilling techniques and the secret ingredients used and sample a dram or two (of course!) Each whisky is unique, so we recommend visiting more than one distillery to compare flavours.
MORE REASONS TO VISIT SCOTLAND
Scotland is blessed with stunning natural scenery. From wild beaches and vast mirror-like lochs to rolling hills and mighty mountains, there are plenty of opportunities to explore the great outdoors. Scotland's turbulent history, its magnificent castles and Neolithic sites will enthral history buffs. Whilst foodies will relish in the country's delicious local produce such as Scottish salmon, Aberdeen Angus beef and not forgetting haggis. And we haven't even mentioned the growing number of craft breweries and artisan gin producers…
WINERIST INSIDER TIP
Some Scotch whisky distilleries have a 'silent season' when they briefly pause production. Whisky geeks will find it a fascinating time to visit for a more in-depth, behind-the-scenes tour to understand just how a distillery functions.
Best Known Grapes
No content
Best time to visit
When it comes to weather, Scotland doesn't have the greatest reputation! The weather can be unpredictable, however if you're prepared and pack accordingly there is nothing to stop you visiting Scotland on a whisky tasting holiday at any time of year. Winter is the perfect time of year to cosy up in front of a roaring fire with a large glass of red wine or a Scotch whisky. January and February are typically the coldest months of the year, and snow can be expected across the highlands of Scotland. Some island distilleries close on weekends in the winter months as do some hotels and restaurants. The summer months are typically the warmest of the year, although temperatures rarely top 20°C . Scotland's world-famous arts festival – Edinburgh Festival Fringe – takes place during August, so if you are planning a visit to Edinburgh at that time, advance booking is essential. Spring and Autumn are excellent times of the year to visit Scotland, when the landscape is at its most picturesque and the number of holiday makers fewer than during the summer months.
Read more »
How long to stay
If you're new to whisky you may wish to dabble in the drink on a whisky-tasting day tour that can be arranged from Edinburgh or Glasgow and incorporated into a weekend city break. Why not sample Scottish gin and visit craft breweries whilst you're there? For more committed whisky drinkers, with five whisky-producing regions to choose from we suggest picking one region to visit on a whisky tasting holiday. A stay of 2 to 4 days will give you plenty of time to sample a few drams from different distilleries in that region. Although the vastness of the Highlands region requires a minimum of 5 days to do it justice. If you have a week or longer, with the inclusion of short flights, it's possible to combine two or three regions offering you the opportunity to compare the distinct characteristics of each region.
Read more »
How to get there
Scotland has international airports in Glasgow, Edinburgh, Aberdeen, and Inverness, which are served by flights from numerous European, American, and other long-haul destinations. If you are arriving from other parts of the UK, in addition to flying, the national rail network connects Scotland to the rest of the UK with frequent, direct services operating from London, Birmingham and Manchester to Edinburgh and Glasgow. Other cities can be reached by rail but may require a change of train. Many whisky tasting tours operate from Glasgow, Edinburgh, and Inverness. If you are looking to base yourself in one of the whisky producing regions then Lowland is the most accessible, with travel links from Glasgow and Edinburgh. Speyside is accessible by car from Inverness and Aberdeen airports; Islay is a 45-minute flight from Glasgow or a 3.5-hour journey by car and ferry; Campbeltown is an incredibly scenic 140-mile journey or a short flight from Glasgow; and for the vast Highlands region you'll need to fly into Aberdeen or Inverness.
Read more »