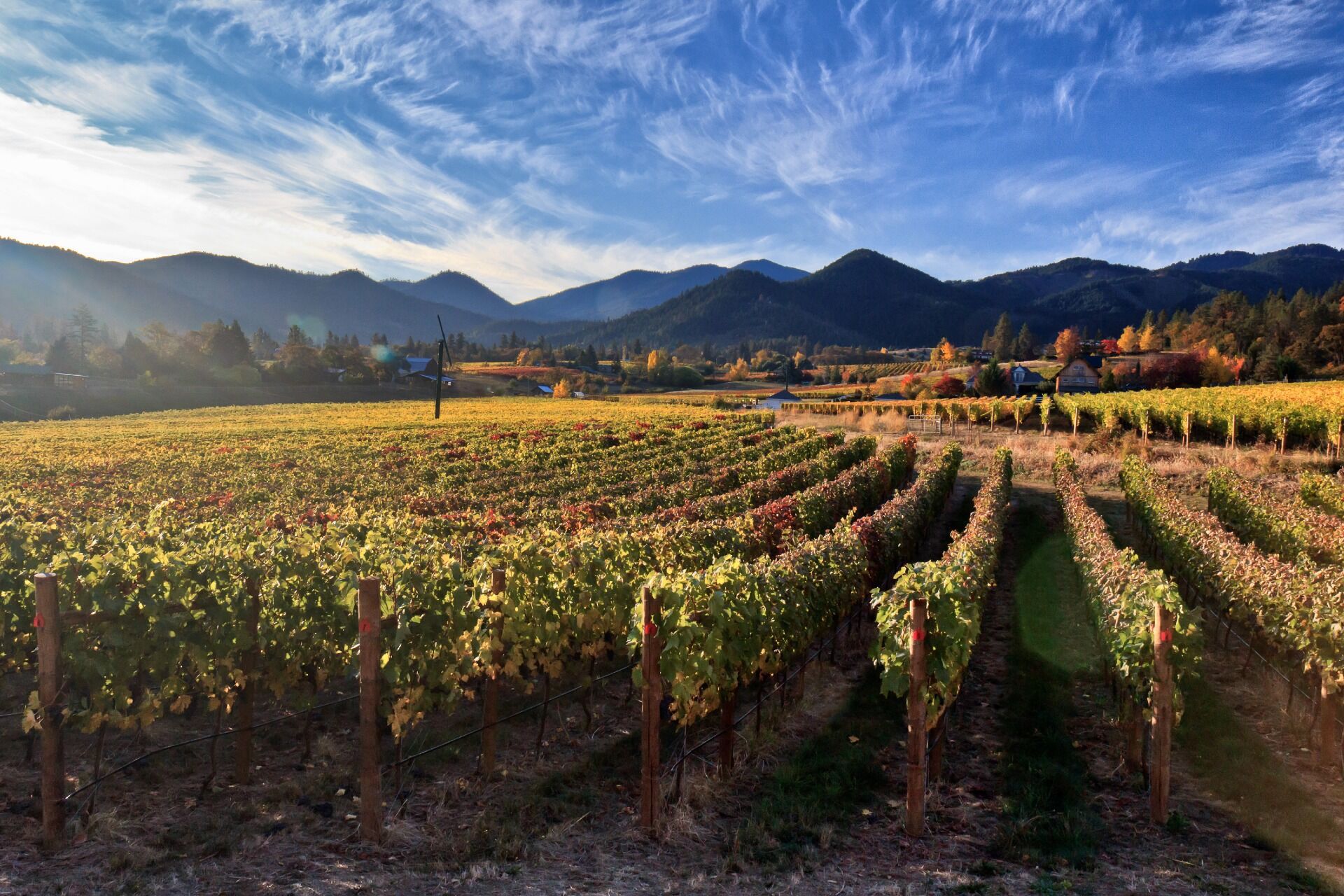 Oregon
Why Visit Oregon?
Oregon's natural wonders and rich history have long attracted visitors however this vast north-west state is becoming increasingly well-known for its culinary scene and its Pinot Noir is drawing international acclaim, making Oregon an excellent destination for a wine and food tasting holiday. With seven major wine growing areas, almost 20 AVA's and more than 700 wineries, there are plenty of tasting opportunities in Oregon for wine lovers.
WINE TASTING TOURS IN OREGON
This relatively young wine region is dominated by small scale, personally managed vineyards; its passionate winemakers share a commitment to sustainability and a sense of place. Willamette Valley is Oregon's main wine region. Stretching over 150 miles from north to south, it's home to more than 500 wineries. The valley sits on the same latitude as Burgundy, France's iconic Pinot Noir producer, so it should come as no surprise to learn that Willamette is responsible for over 90% of the state's Pinot Noir production. A guided wine tasting tour of Willamette Valley is a not-to-be-missed experience for any wine lover.
FOOD TASTING EXPERIENCES IN OREGON
Oregon is a foodie's paradise! Wild mushrooms, truffles, hazelnuts, and the juiciest berries; sustainably caught salmon, pink shrimp and Dungeness Crab are just some of the mouth-watering local produce to be found here. The best way to sample the variety of local cuisine is on a guided food tasting tour which Winerist can arrange for you. Portland is becoming increasingly well-known for its street food scene. Food trucks dot the city selling an impressive choice of culinary concoctions. Anyone for a Voodoo Doughnut?
MORE REASONS TO VISIT OREGON
Beer drinkers will be thrilled to learn that Oregon is home to a thriving craft beer culture. The state is the second largest hops producer in the country and boasts one of the highest numbers of breweries per capita. Beer lovers should head to Bend or to Portland (affectionately dubbed 'Beervana') and wet their whistle on a guided brewery tour.
WINERIST INSIDER TIP
Spend a day following one of Oregon's dedicated Food Trails. Plotted by local food lovers, these self-guided trails showcase the freshest offerings of local farmers, fishers, brewers, and chefs in every corner of the state.
Best Known Grapes
No content
Read more »
Best time to visit
No content
Read more »
How long to stay
No content
Read more »
How to get there
No content
Read more »