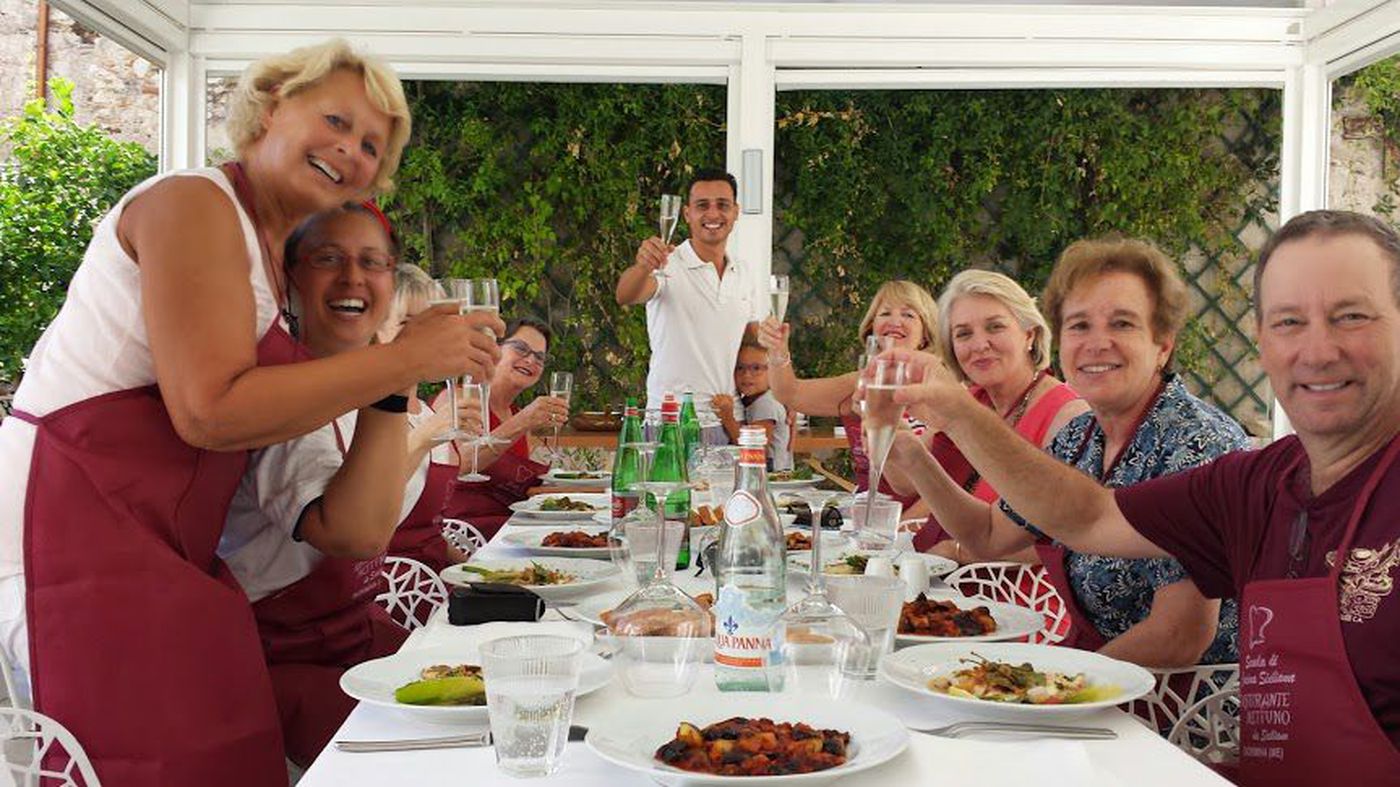 Tour Overview
---
Enjoy a pleasant morning in Taormina learning how to prepare delicious Sicilian recipes with the support and advice of a master Chef. After cooking, you will taste your own creations over a cheerful lunch, discussing the various culinary techniques acquired.
Upon meeting at 10.00am at the Arch of Porta Messina, the activity starts with a guided tour of the market of Taormina to buy the various ingredients needed. Enjoy a small tasting of salami and cheese.
Back at the Nettuno da Siciliano restaurant the Chef will explain the recipes in the program during a coffee break.
The preparation and the cooking of the food will then start. You will learn how to cook a starter, main course and the typical hand-made pasta, which represents the highlight of the activity.
Once the dishes are prepared, everybody is invited to the table for the typical festivity lunch with the tasting of local wines described by a sommelier.
At the end of the activity, each participant will receive a certificate, an autographed apron and recipes by e-mail as a souvenir of this special day.
What's included
---
Apron, certificate and recipes

Coffee break

Guided tour to the local market

Cooking lesson

Delicious 3-course lunch with beverages

Additional alcoholic drinks
Meeting point
---
Arch of Porta Messina
Cancellation Policy
---
Full refund if the tour cannot take place for reasons of force majeure or an insufficient number of participants;In the event of cancellation by the passenger given not less than 24 hours before departure, the cost of the excursion will be refunded minus 30% of the participation fee;
No refund is due to those passengers who do not show up.