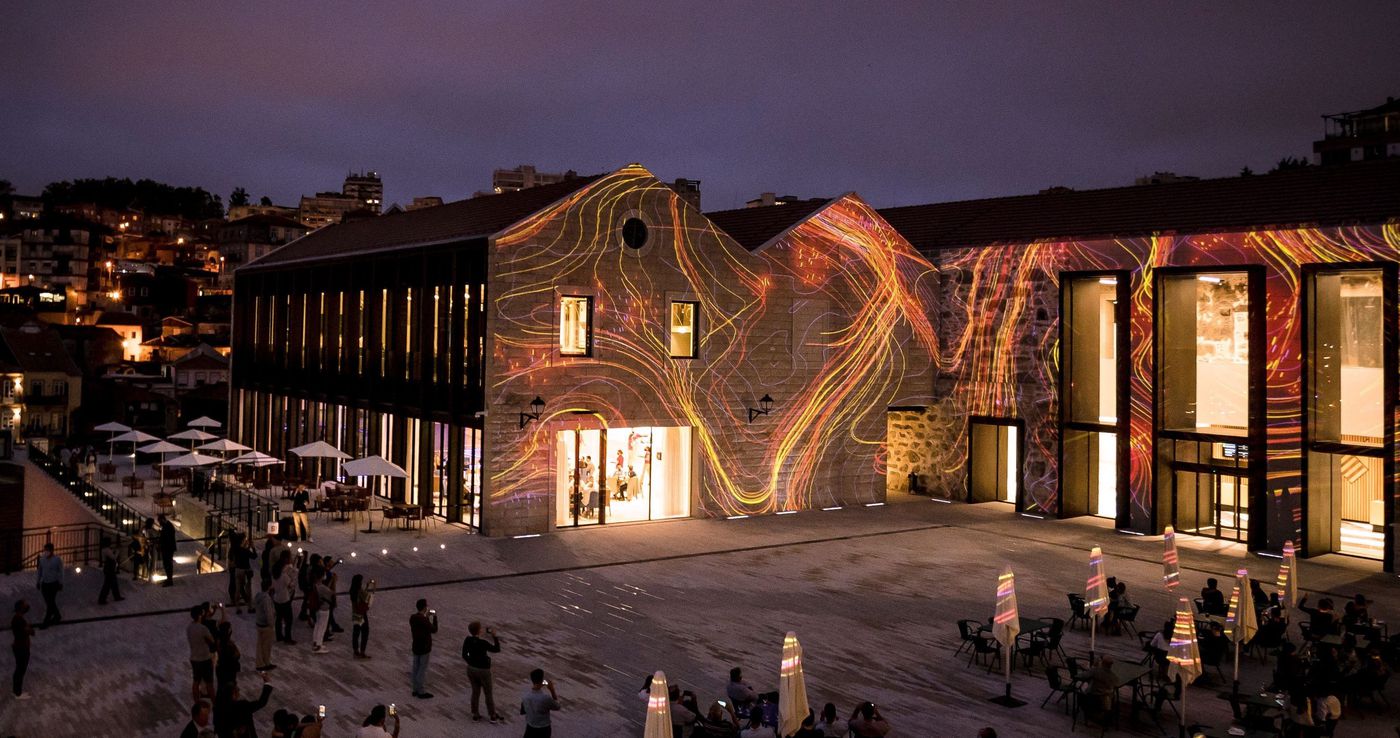 Tour Overview
---
WOW Porto is an immersive, multisensory attraction that celebrates the heritage and the people of Porto.

It's a fun and unique concept comprising of seven themed museums, twelve restaurants and bars, and a wine school, housed in converted port warehouses on the banks of the Douro River. After five years of development and more than €100m of investment, WOW Porto opened in 2021.
The Museums:
The Wine Experience. Demystify the world of wine. Discover how wine is made, understand which wines you prefer and why, and learn about Portugal's diverse wine regions. For more details click here: The Wine Experience At WOW Porto.
Planet Cork. Did you know that Portugal produces around 40 million corks a day? Discover the potential of cork and the incredible versatility of this 100% natural and sustainable product.
The Chocolate Story. A journey through the world of chocolate from its origins as cocoa, through harvest to the final lip-smacking product. Spoiler alert: there may be tasting opportunities!
The Pink Palace. A fun and flamboyant experience that immerses visitors in the world of Rosé wine. Includes 5 Rosé wine tastings.
Porto Region Across the Ages. Celebrates the city of Porto: its history and heritage, culture, and people. Houses a full-size replica of the iconic city tram.
The Bridge Collection. An extraordinary journey through time, from the earliest civilisation to the present day, told uniquely through drinking vessels!
Porto Fashion & Fabric Museum. Pays homage to Portugal's textile industry and celebrates Portuguese fashion, footwear, and the masterful art of filigree.
Visitors can purchase tickets for an individual museum, or packages including visits to multiple WOW museums. Tickets are valid for 6 months from the date of purchase.
The Wine School.
The WOW Wine School holds regular workshops and tastings designed for those curious about wine, wine connoisseurs and professionals. Created to offer informative and practical session, the Wine School is the ideal place to learn everything about wine. At the Wine School, attendees will not only learn all about Portuguese wine, but also about wine in general, in an international context. Contact us for more details and prices.
Meeting point
---
Rua do Choupelo, 39 4400-088 Vila Nova de Gaia, Porto
Cancellation Policy
---
Tickets cannot be exchanged and/or reimbursed.
Customers who bought this tour also bought
---