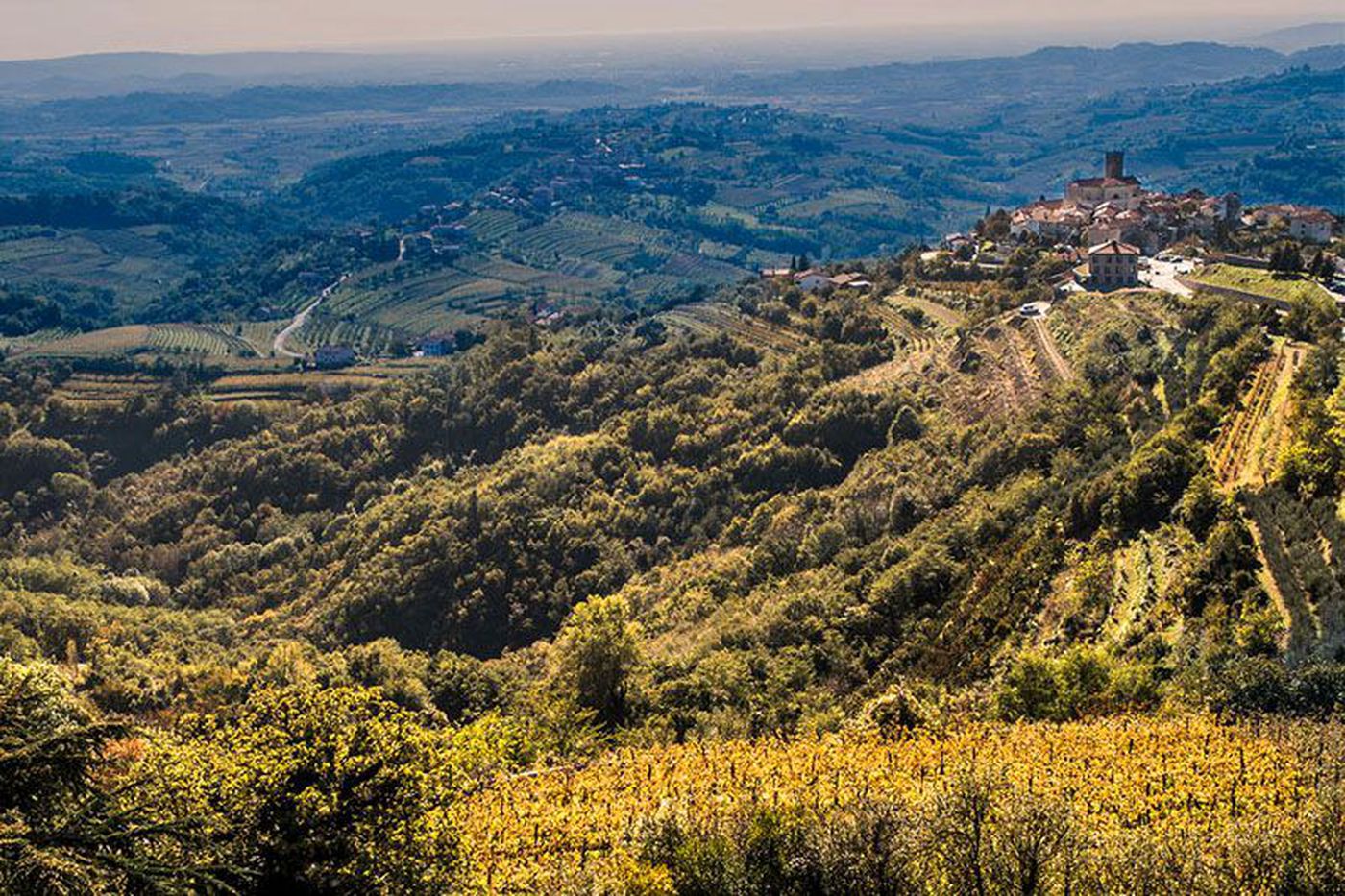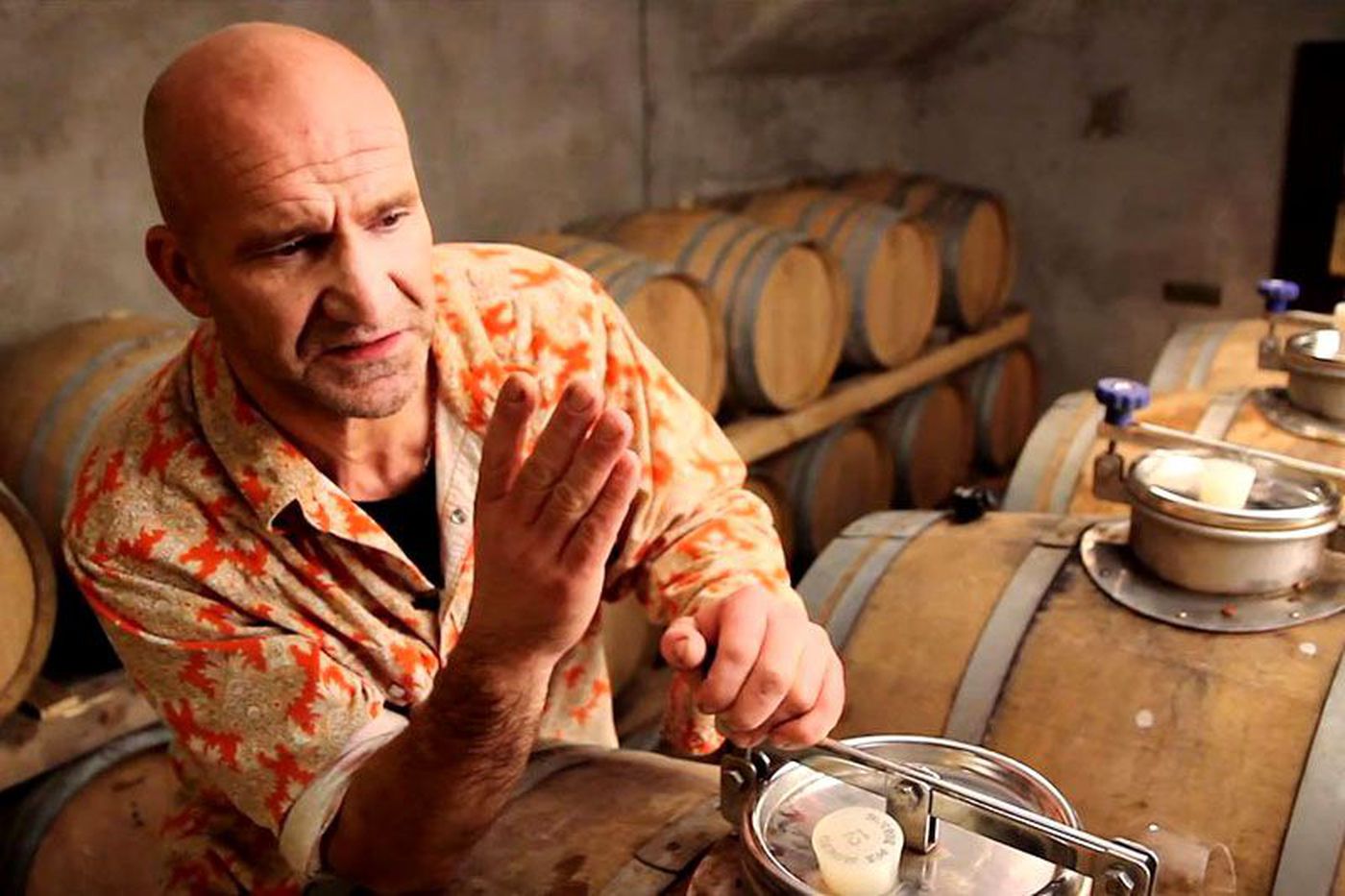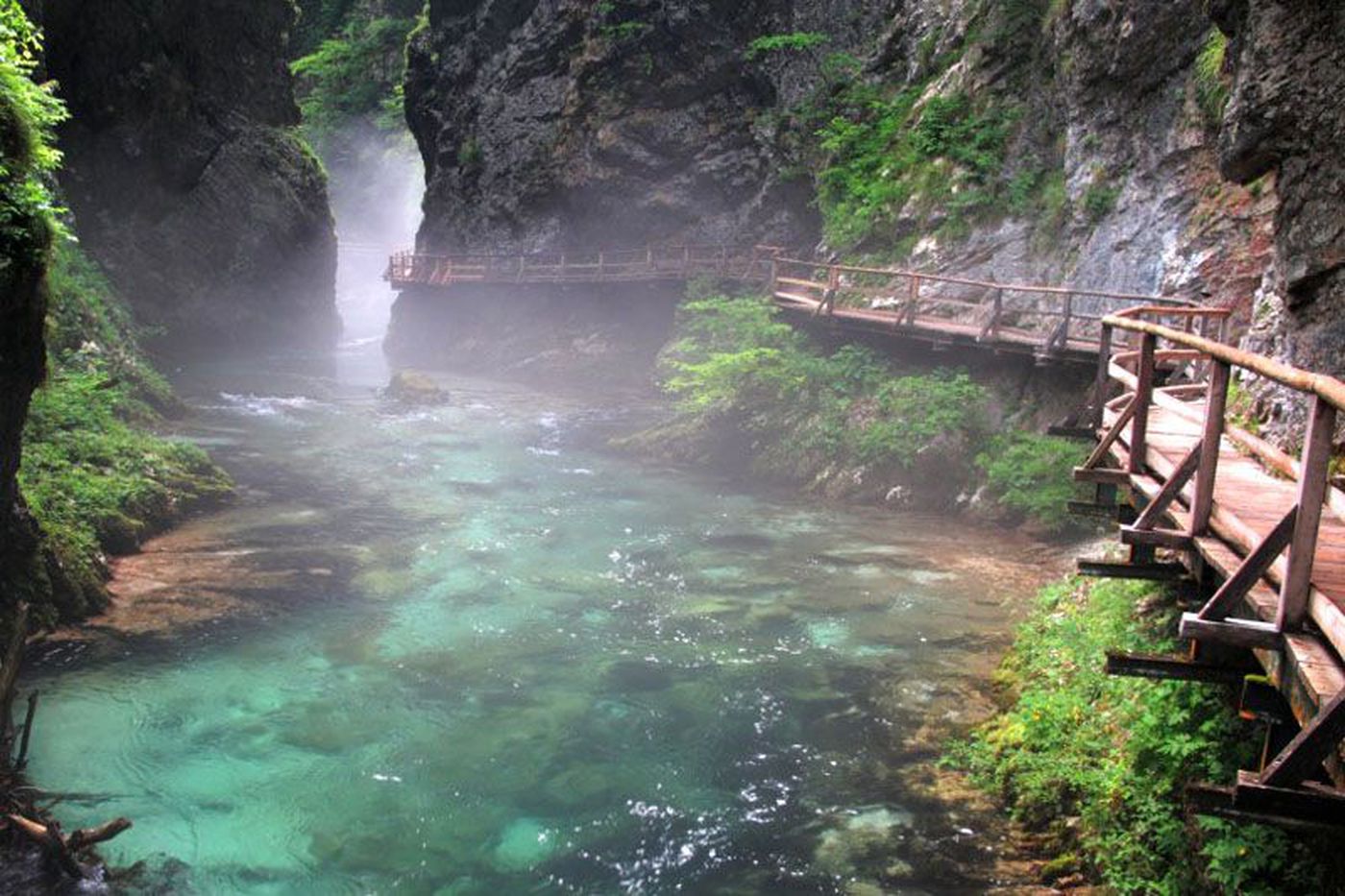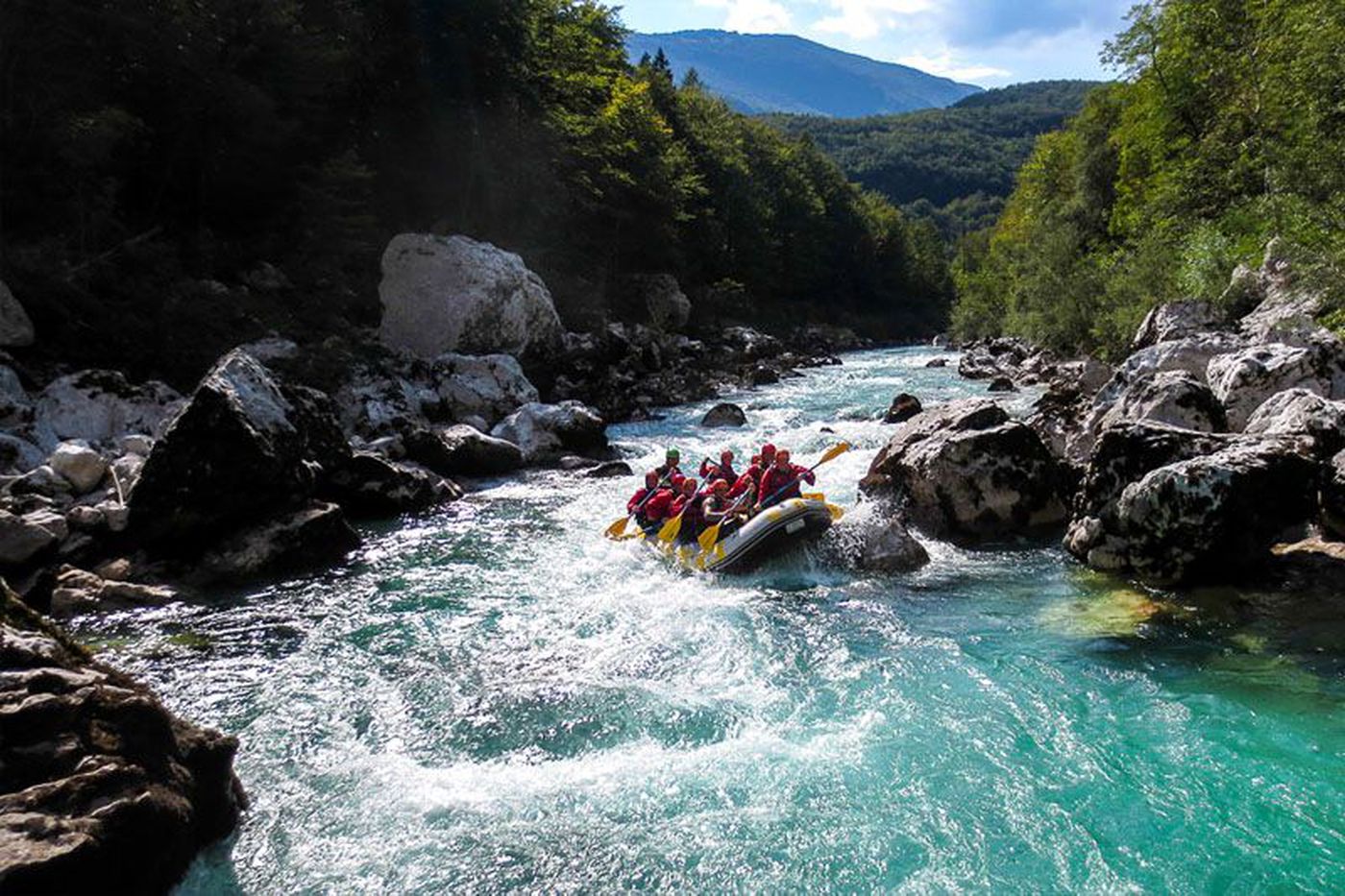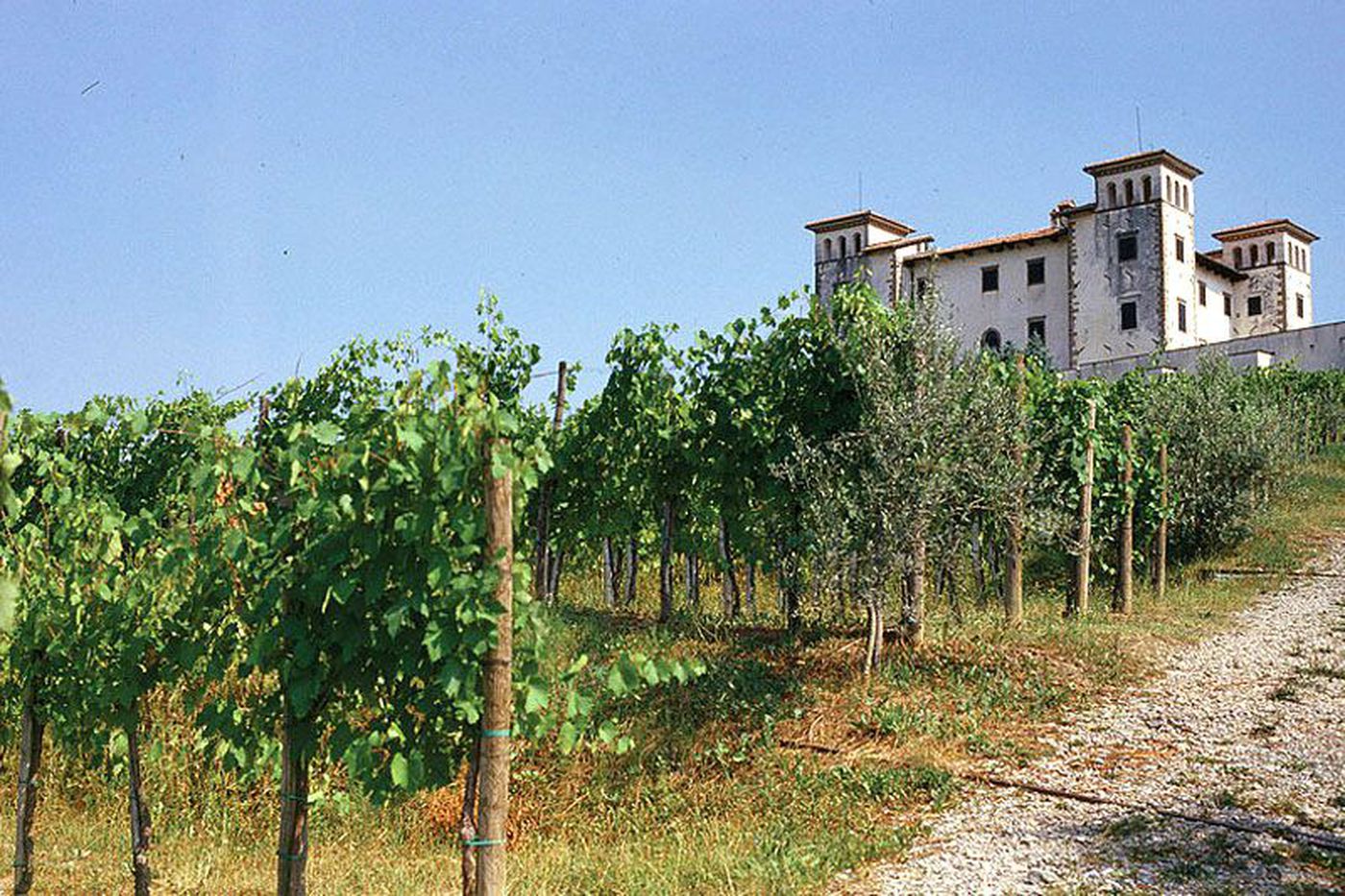 Tour Overview
---
Discover Brda, the "Tuscany of Slovenia' and the land of vine rich hills, nestled midway between the Alps and the Adriatic with this 4-day wine and gourmet tour.
Brda has been given the nickname the 'Tuscany of Slovenia' for its countless vineyards, rolling hills, and medieval villages. The natural conditions in Brda are perfect for wine growing. Rich soil, ample sunshine, sufficient rainfall, hot summers and mild winters all contribute to a fruitful and bountiful harvest of grapes each year.
Spend a day in a land of gently rolling hills, covered by vineyards and dotted with small, forgotten villages. The gentle climate assures ideal growing conditions for different grape varieties. There is no mass production here but the wine growers of Brda wine growing region are world famous for the quality of their wine, and wine connoisseurs will recognise many of the names as we travel through the area. The area is most well-known for its region-specific Rebula, a refreshing white wine.
Your guides will introduce you to the traditional wines of Brda (like Rebula) while also giving you the chance to try other wines. You will visit some of the most famous wineries in the region and also get a flavour of the local culture. Therefore, one of wineries you visit is on a much smaller scale and is family owned. This enables you to connect with the proprietor on a much more personal level while he/she shows you the finest aspects of viticulture.
A trip to Bled, one of Slovenia's top attractions, must also be a part of any visit to Slovenia. Enjoy the marvellous views of the lake from Bled castle, one of the oldest in the country, and from the traditional 'pletna' boat, which brings you to the picturesque island on Lake Bled.
Admire the ride through a horseshoe-shaped Trenta valley, cut deep into the mountains and wide gorges and don't miss the opportunity to go rafting. It's really a breathtaking experience because of Soca river's magical colours. If you haven't done it before don't worry. No previous experience is required.
Itinerary:
Day 1: Upon arrival at Ljubljana or Venice or Trieste airport/train station you will be greeted by a driver who will take you to your accommodation in Ljubljana (pick-up from other arrival areas can also be arranged at an additional cost). Soon after your arrival you'll enjoy a welcome meal and a drink to get to know your Tour Escorts. Your accommodation will be followed by an evening walk in the capital's centre. Spend the night in a hotel in Ljubljana.
Day 2: Discover the fairy tale landscape of Vintgar Gorge, one of the easiest and most satisfying trips, not even a half hour drive from Lake Bled. One of the "Seven wonders of Slovenia", the Vintgar gorge is 1600m long and 250m deep that carves its way through the vertical rocks and hills and is graced by waterfalls, pools and rapids.
Stop at a gostilna nearby (a typical village inn) with a menu based on locally sourced trout and enjoy it grilled or fried for a delicious lunch.
Following the hiking experience, an exquisite lunch and a freshly brewed cappuccino, it is time to pay a much expected visit to the pearl of Slovenian Alps, Lake Bled. Enjoy a guided tour of charming Bled and a visit to a confectionery and snack on a typical Bled dessert called "kremsnita" (vanilla cream cake; the most famous dessert in the country).
Ride on a wooden boat called pletna to the only Slovenian charming island with a church, where you can ring the famous wishing bell and make a wish. Enjoy the rest of the late afternoon and evening as you wish after being dropped off at your hotel. Spend the night in the alpine village of Kranjska Gora.
Day 3: Morning departure from Kranjska Gora towards Trenta valley. This is a day to have your camera ready! After breakfast, today's drive takes you to some of Slovenia's most photogenic attractions, starting with a visit to a beautiful area of mountains, waterfalls, gorges and stone arches. The road will take you over a 1600m high Vrsic pass. The road to Vrsic is definitely one of the most scenic roads in the Alps and leads directly to the upper part of Trenta Valley.
Once there, follow the stream of Soca river from its turquoise coloured spring to emerald green riverbeds. The most attractive section of Soca river will be discovered by a unique rafting experience. You will be given neoprene suits, helmets, and even stop the rafts for a while and take time for splashing around.
The river is surrounded with numerous mountains and the area is home to many cheese producers whose products are labelled with a "Protected Geographical lndication" label. The local culinary experience of the day will be related to the life of these producers and shepherds, tasting traditional "shepherd's lunch" and cheeses.
After saying goodbye to the valley and in less than a one-hour drive you'll reach Brda, Slovenia's most famous wine growing district.
A delicious dinner paired with wines will be served soon after checking in at the hotel in Brda region. Later there will be enough free time to rest at the hotel or explore the surroundings.
Day 4: Slovenia's region of Brda is Europe's next hidden gem waiting to be explored. After breakfast, let your guide take you around the Brda landscape to get to know this winegrowing region in all its outstanding beauty. Get acquainted with its unique cultural heritage and its rich history. You are bound to be seduced by the excellent Brda wines and genuine local dishes.
The route will lead you to the villages of Dobrovo and Smartno that offer a wonderful view of the surrounding wine hills. At the nearby wine farm you will taste their excellent wines while overlooking vineyards and cellars and listen to the passionate story of how to make great wine.
After enjoying villas and spectacular vineyard views you will proceed to a special winery that offers organic wines from their own cellar and locally produced homemade food. The owners are winemakers who produce organic wines for decades. Stop there for lunch and enjoy local culinary specialities together with more Brda wines.
It's then time to return home, with a happy heart and great memories. After one last coffee, you will be dropped off at your hotel or at your pick up point.
What's included
---
3 nights accommodation

Meals according to the itinerary

Winery visits and wine tastings

All activities and visits

Experienced local guide

Transportation in air conditioned minivan

Meals not mentioned in the itinerary
Meeting point
---
Ljubljana; optional private transfer from Koper - Capodistria and Trieste
Cancellation Policy
---
Cancellation charges:
20% of the confirmed price if you cancel more than 72 hours before the beginning of the service.
30% of the confirmed price if you cancel between 72 and 48 hours before the beginning of the service.
50% of the confirmed price if you cancel between 48 and 24 hours before the beginning of the service.
75% of the confirmed price if you cancel 24 hours and less before the beginning of the service.
100% of extra tickets we have already bought for you, which are not refundable.
100% in case of no-show without previous notice.

Non-refundable services: Please note that cancellation rules are stricter than normal for the following services: international and domestic flights, day tours that include flights, accommodation at hotels, train tickets and cruises. Therefore, we cannot refund any of these services booked through us.