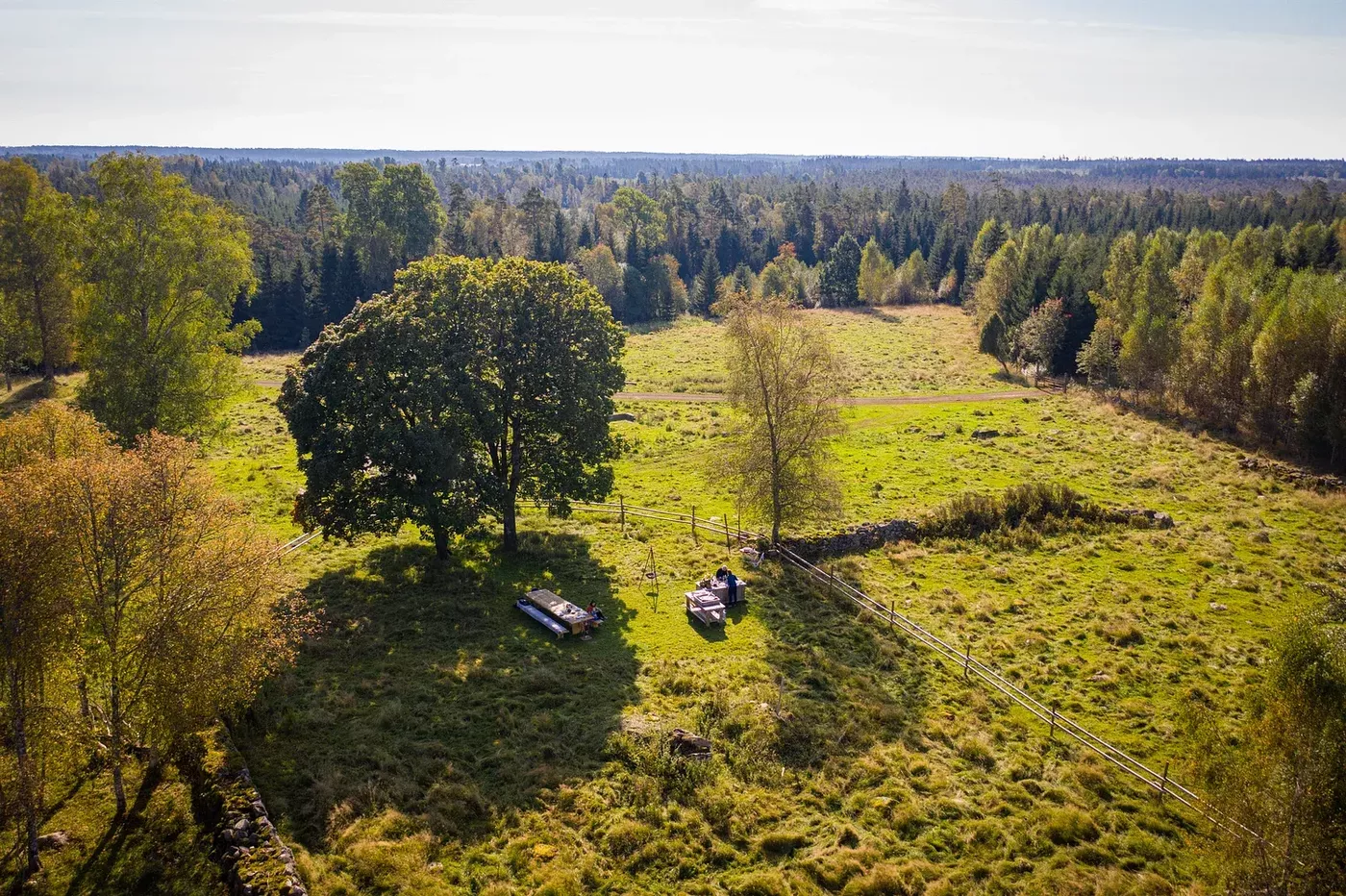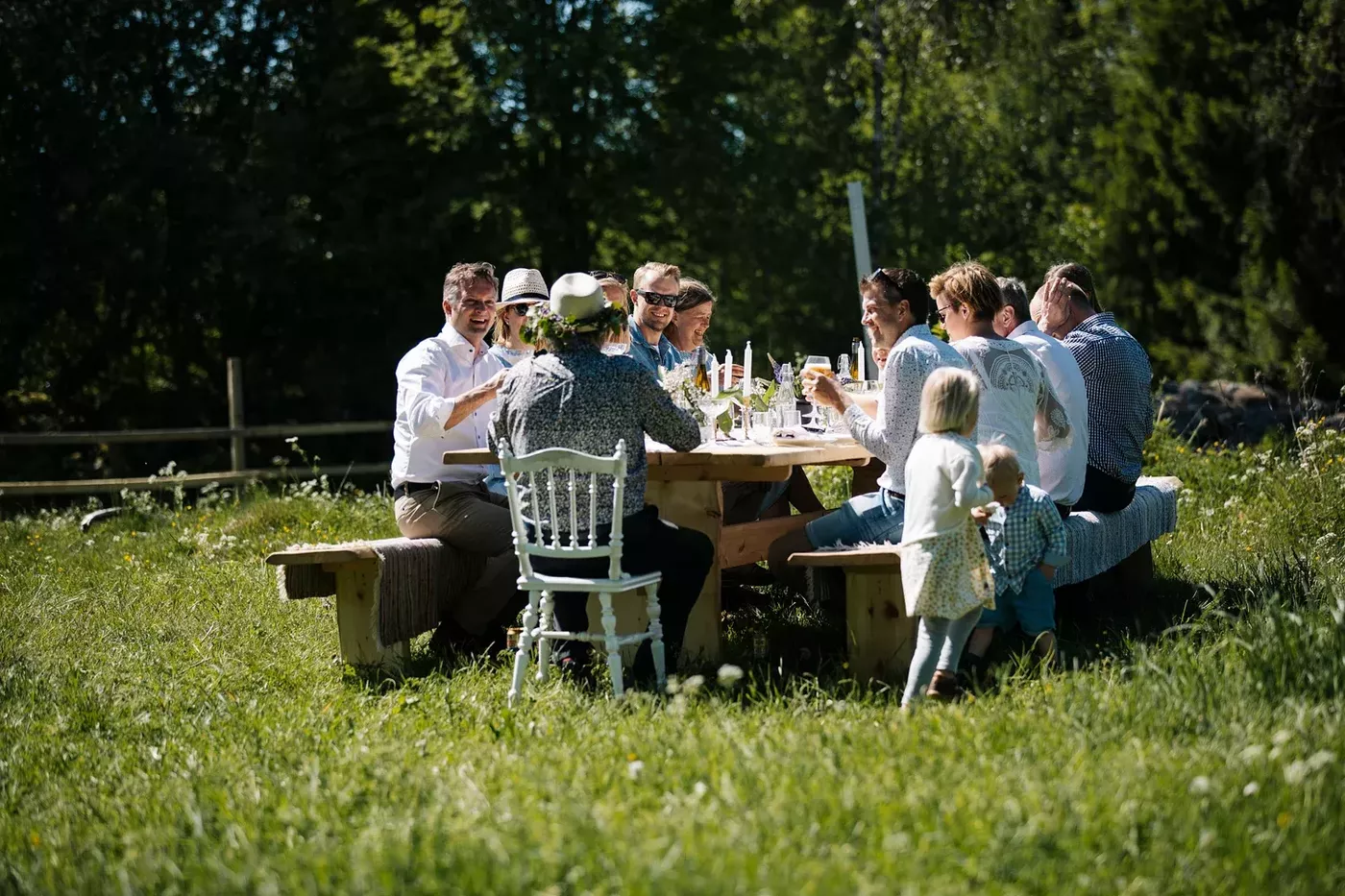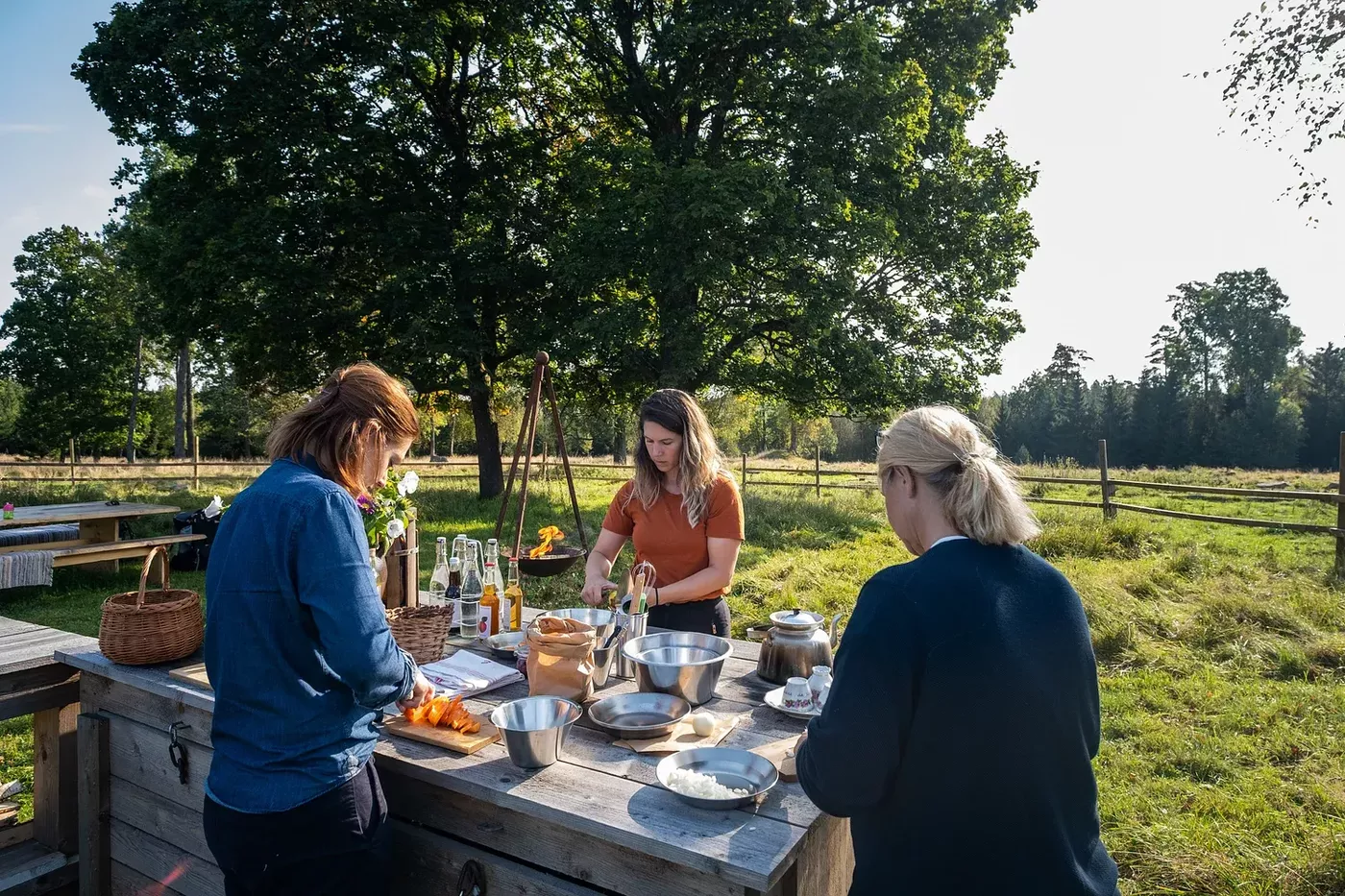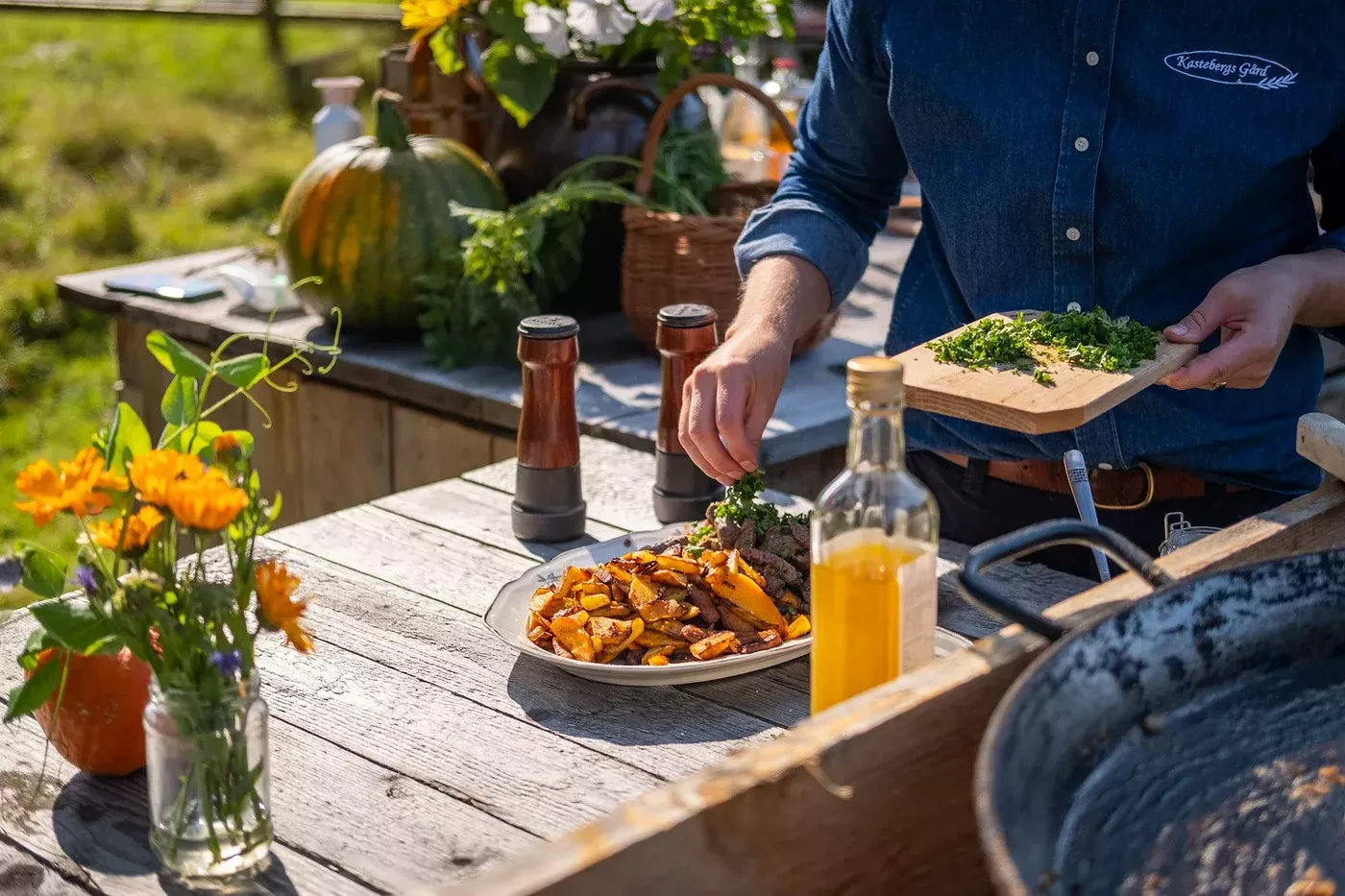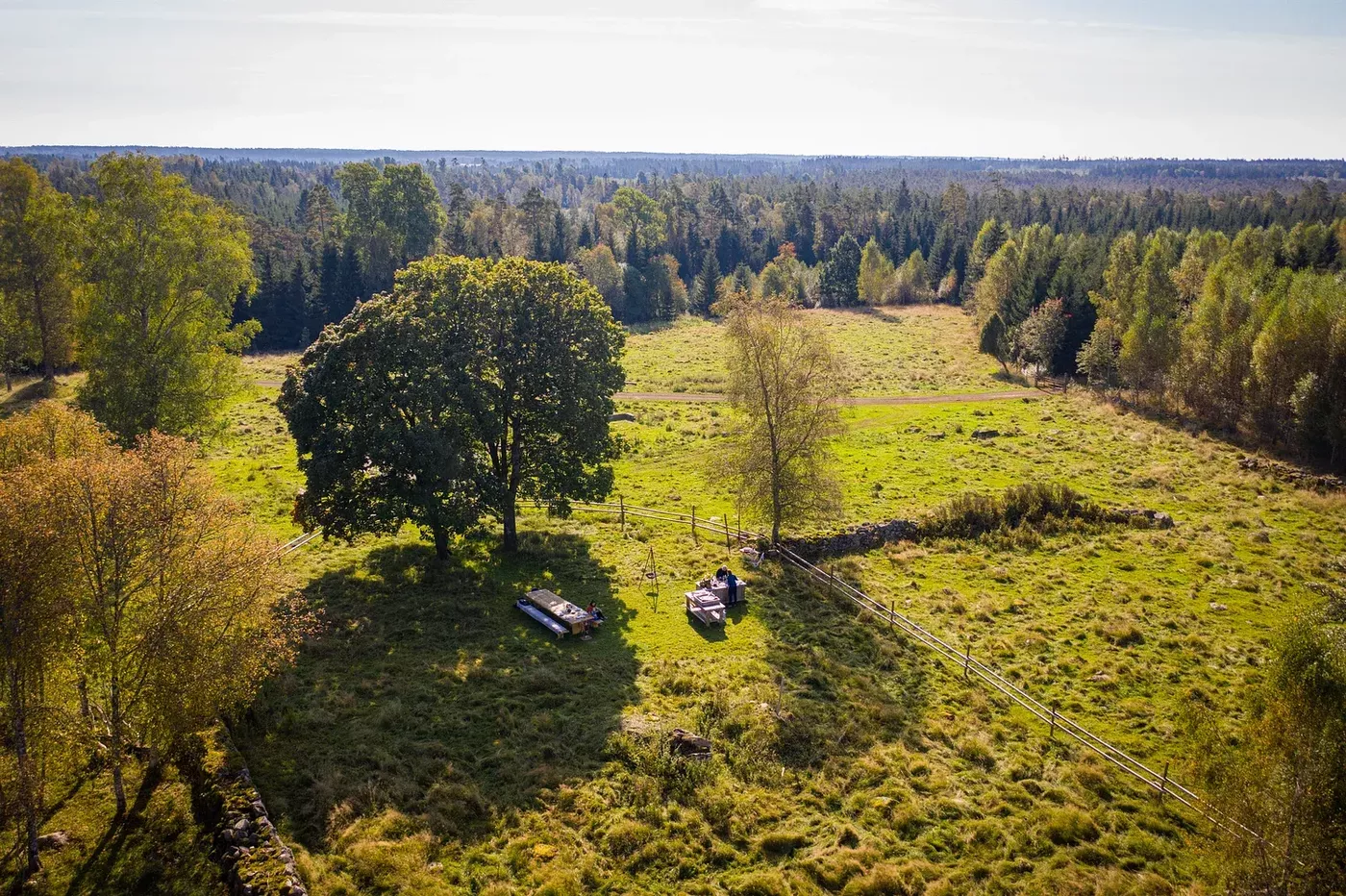 Tour Overview
---
Create and enjoy your dinner in nature with several cows as your neighbour at the Kasteberg Farm with this unique culinary experience.
In the Swedish nature you'll find tasty, natural and progressive dining experiences, and you'll discover one such experience at Kastebergs Gård, a farmstead which has been in the Lindahl family's estate since 1862.
Kastebergs is situated in the historic and beautiful Lagadalen region of Småland, around the river Lagan. You'll find animals grazing nearby and a beautiful rustic table set up waiting for you when you arrive. The philosophy at Kastebergs is that everyone benefits from an open landscape and locally produced food, especially guests. The family care about the animals and nature that surrounds them with a focus on high quality produce.
A short way from the Kasteberg farm on winding gravel roads and through surging forest you'll enjoy dinner in the nature, from the nature, with cows as your table neighbours! There in the middle of a meadow stands a rustic Småland wooden table amid winding stone walls, old apple trees and old house foundations that testify that there is a story to tell. The idea is that here you create your own experience and cook from raw materials from the farm's and nature's rich pantry.
With a guide and chef, you'll create a typical "Småland" county home cooked meal with seasonal ingredients from the farm. Dependent upon the season and the weather, you'll be able to forage some of the ingredients from the kitchen garden, the forest or in the meadows. Once you reach the table, it's up to you how you want to spend your afternoon. Maybe take a short walk in the surroundings or take a selfie with the cows. This will be an experience you will never forget.
Please note:
Wear comfy walking shoes and dress appropriately for the season. Layers are important in a Swedish spring or autumn, which can be unpredictable at times. A light jacket in summertime is recommended, just in case.
What's included
---
Unique experience of a Swedish farm

Harvest the ingredients for dinner

Create a typical "Småland" county home cooked meal

English-speaking private guide and chef
Meeting point
---
Kastebergs Gård AB: Össlöv Kasteberg 2, , Ljungby, 341 96, SE
Cancellation Policy
---
100% if booking is cancelled 3 days or less before the event 50% if booking is cancelled 14 days or less before event