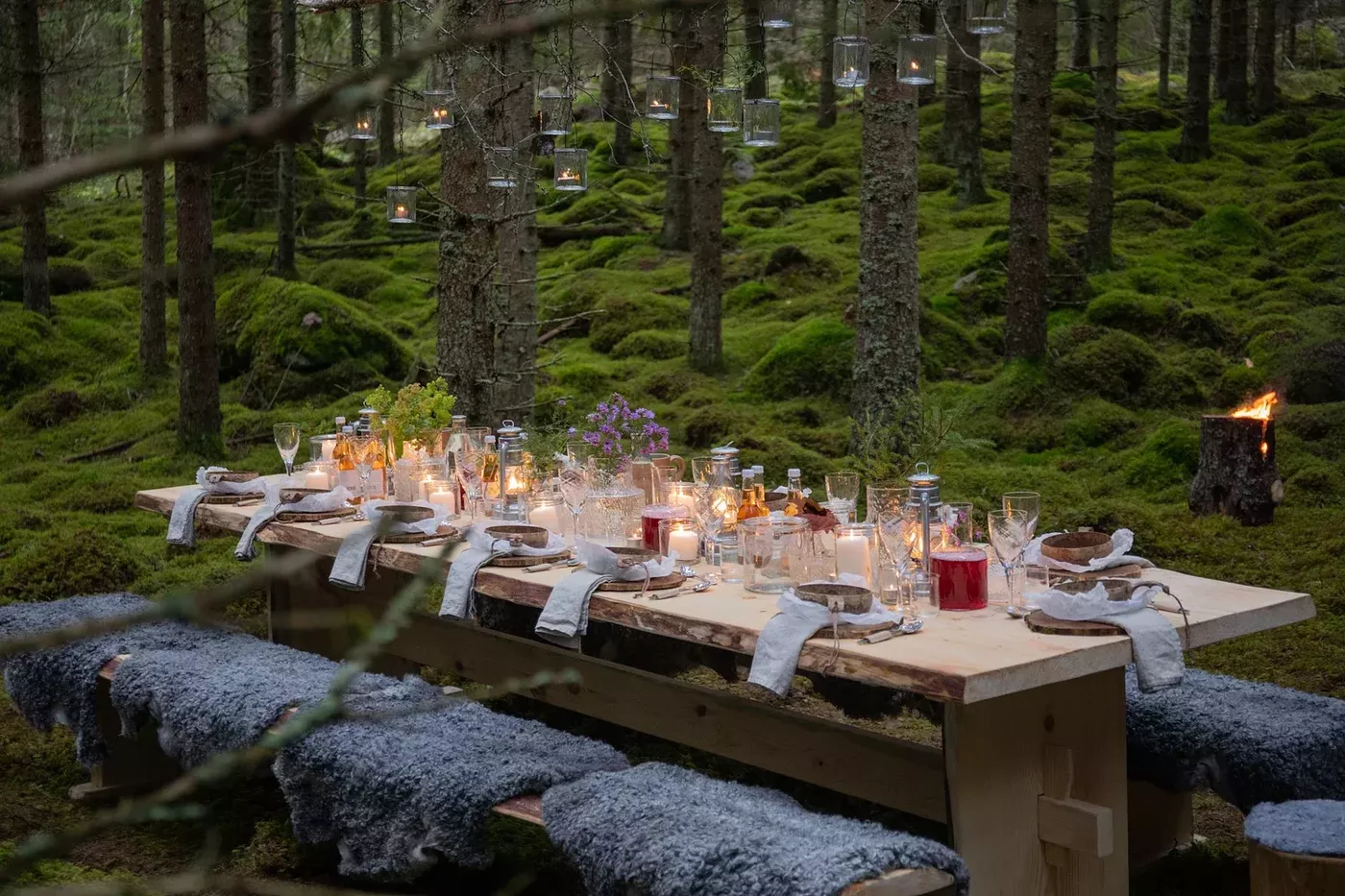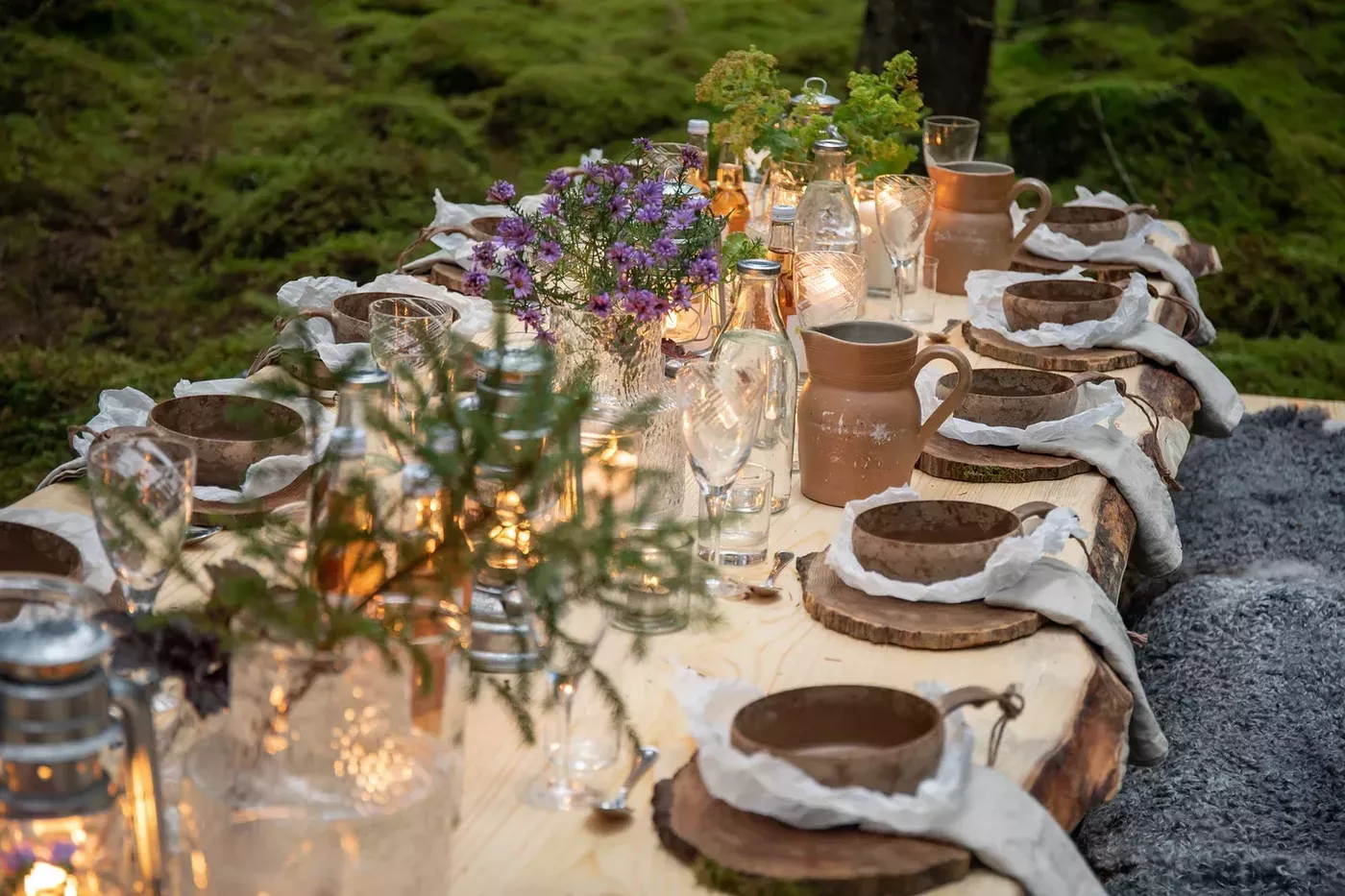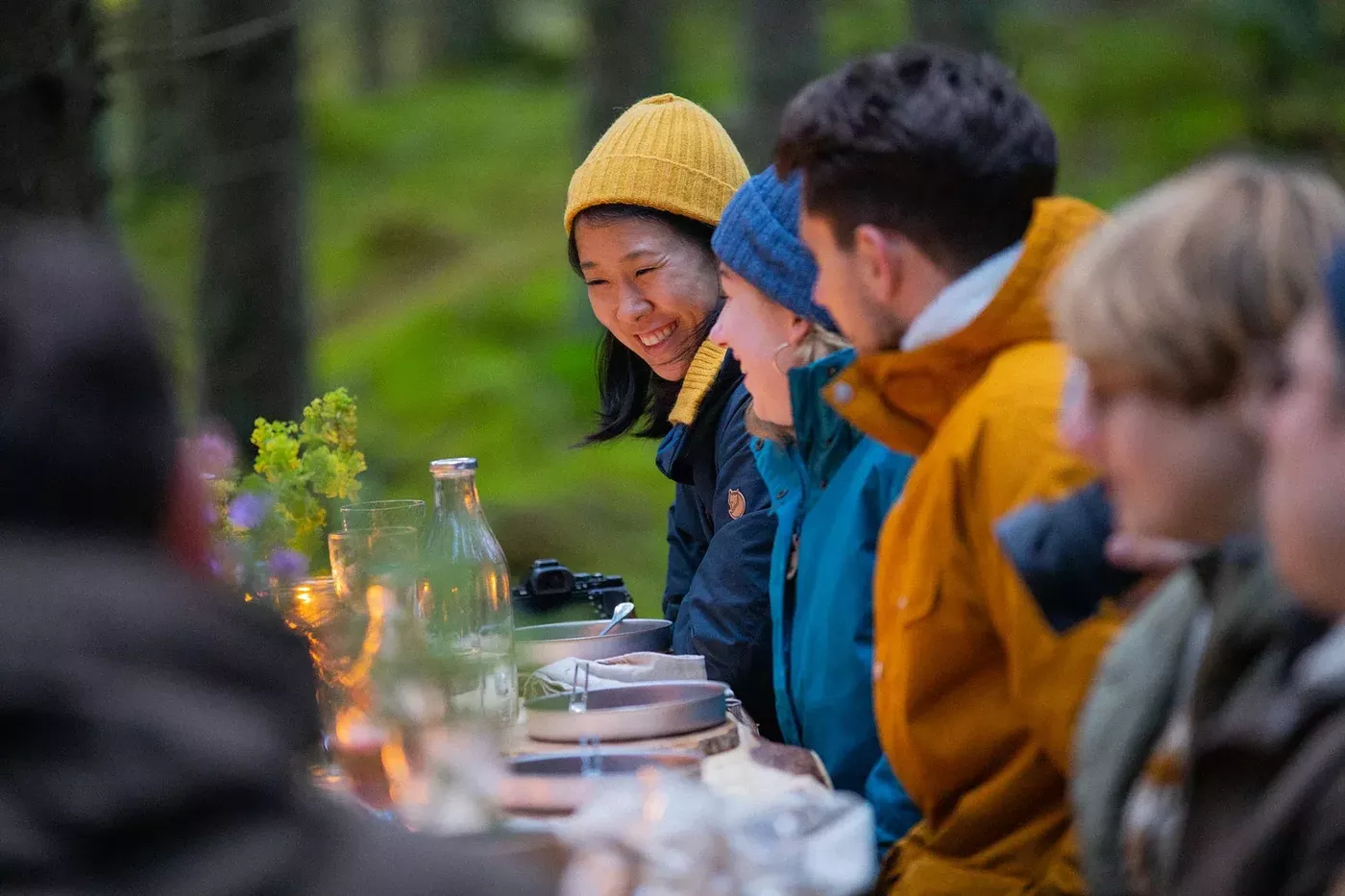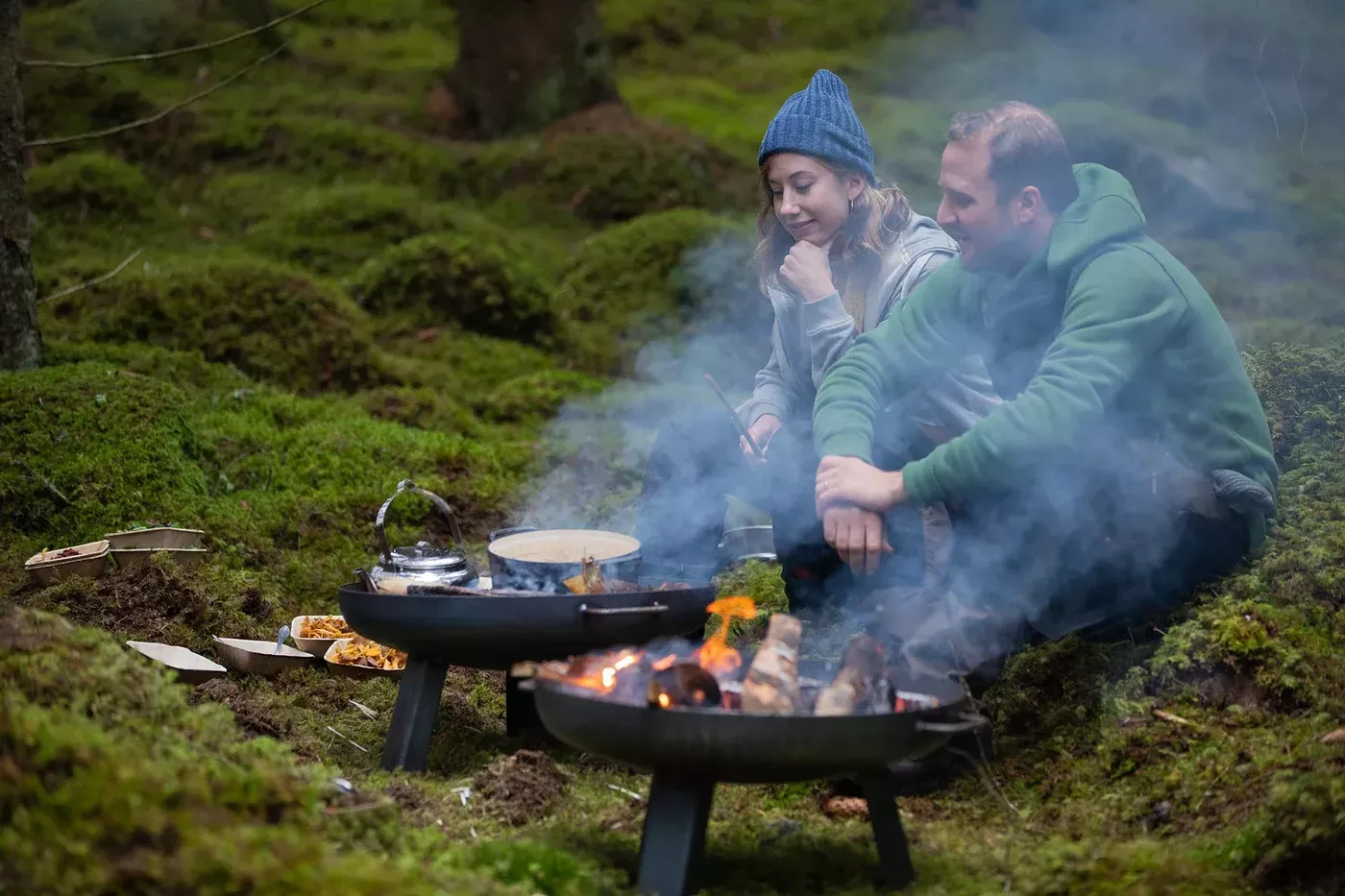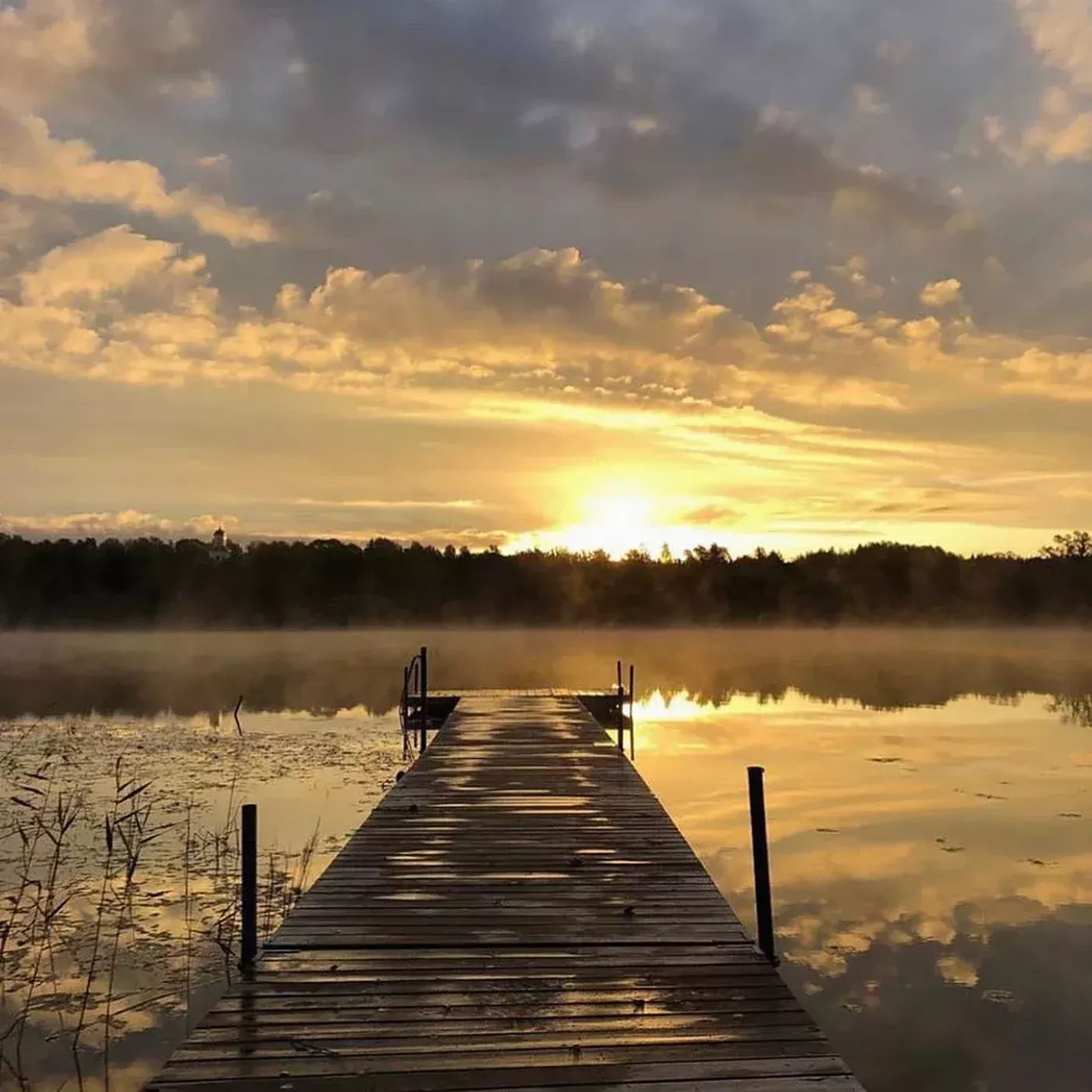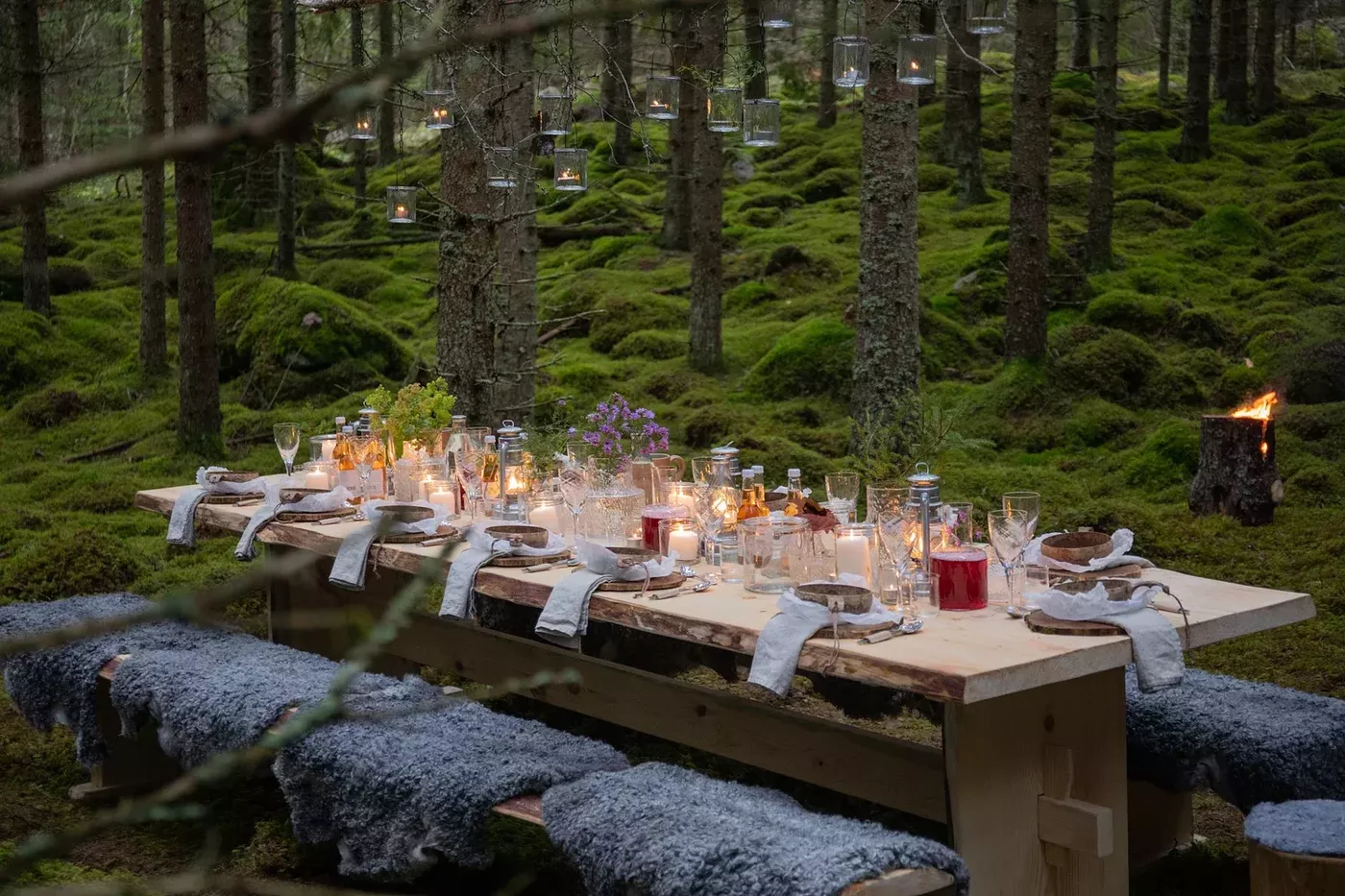 Tour Overview
---
Enjoy a unique dining experience at one of Sweden's most magical locations, deep in the forests of Småland.
In Sweden, naturally progressive, tasty and healthy food can be found just around the corner, in the vast nature. It is called "The Edible Country".
At Asa Hergård's Edible Country experience, you'll journey deep into the forest in the heart of Småland to find a stunning oak table, and this is where you start your adventure. Here you are far away from the everyday life, stress and actually Asa is known as a quiet zone in Sweden.
Here you have soft moss as a floor, conifers as walls and the sky as a ceiling. The rustling of the forest becomes beautiful music. It is possible to drive almost all the way to the table by car, but you can also book transport by quad bike. If you really want to enjoy a beautiful summer day, rent a canoe and take the sea route to the table. The idea with the table is that you yourself create the meals on site composed by our kitchen manager at the mansion.
The raw materials can be found depending on the season in the forest, on meadows and in the lake by the manor.
You get a cooking kit that contains everything you need to cook the food outdoors and we will receive you at the reception for more instructions on how to proceed.
The stunning Asa Hergård mansion welcomes guests all year around to enjoy the nature, the food, the hotel and all activities that are available. Here you are close to both international design in Lammhult, the wildlife in the forest and beautiful lake of Asa where you can catch crayfish in the late summer. The mansion has an old history of people living here and has always been a place for nice dinners and gatherings. The manison is also famous for the food and menus served to guests in the restaurant.
As much as possible, guests are served products from the lake, the forest around the manison and from local producers. For example the wild boar is taken care of by headchef Pontus Sjöholm, the fish is from the lake of Åsnen and the herbs collected in the garden. Depending on the season, guests are served what the nature and the local producers can collect.
Please note:
This is a group experience, but providers often arrange so that small groups who travel together cook in separate places outdoors.
The weather can be unpredictable in Sweden in spring and autumn. Be sure to bring comfy shoes, wear layers and bring a waterproof jacket, just in case.
What's included
---
Cooking Kit Edible Country outdoor cooking

Transportation
Cancellation Policy
---
100% if booking is cancelled 3 days or less before event 50% if booking is cancelled 14 days or less before event