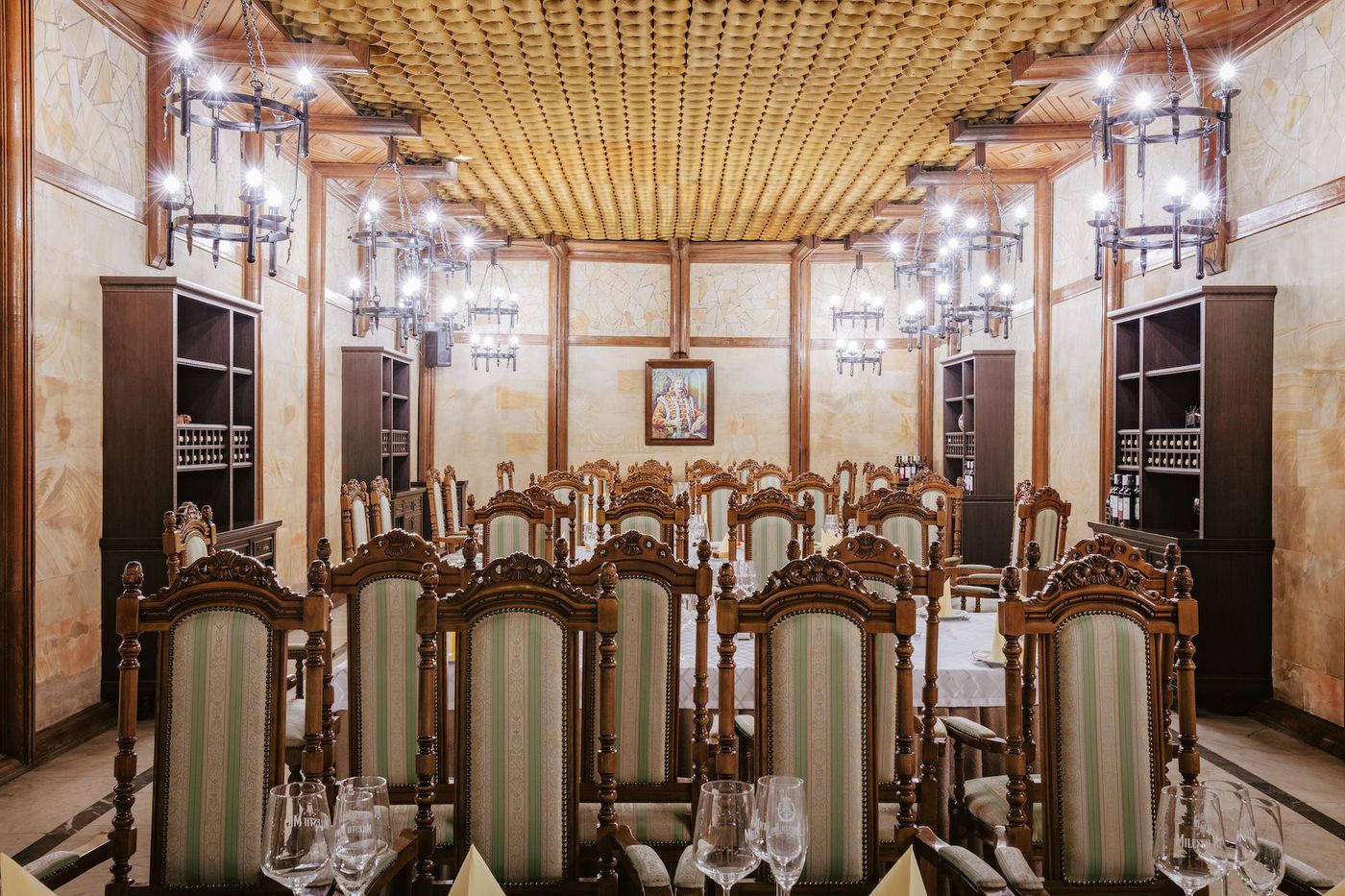 Experience Overview
---
If you are a person who wants to further explore the gastronomical offerings of Moldova's traditional cuisine, then "Boieresc" menu is inviting you to do just that. You will be served with traditional assorted meat – "tobă tradițională", sheep cottage cheese – "brînză", "sarmale" – Moldovan cabbage rolls and other local cold and hot specialities.
The tour includes the visit of the winery's fabulous wine cellars and the world-famous wine collection that counts more than 1.5 million wine bottles.
Tasting of 7 amazing Mileștii Mici wines
White Dry PGI (Protected Geographical Indication) Wine
Red Dry PGI Wine
Red Dry Stored in Collection Wine
Collection White Dry Wine
Collection Red Dry Wine
Collection Dessert Wine
Sparkling Wine "Moldova de Lux"
Appetizers: Assorted fresh vegetables with sheep cottage cheese; assorted meat plate; assorted placinta plate; assorted cheese plate, assorted fish plate.
Main course: Sarmale (Moldovan cabbage rolls), baked sucking beef languette with dry plums, baked rabbit with vegetables, dorado fish with vegetables, baked pork leg with pickled cabbage.
Gift: 1 bottle wine Vintage
Dessert Passion with mascarpone cream, sponge fingers and fruits
Duration: 2h 30 min
For wine lovers, Mileștii Mici offers sommelier services. Our experts will guide you with passion in the art of choosing and serving wine with the brand "Mileștii Mici" of excellent quality. When choosing the tourist package, we offer sommelier services for only 800 MDL.