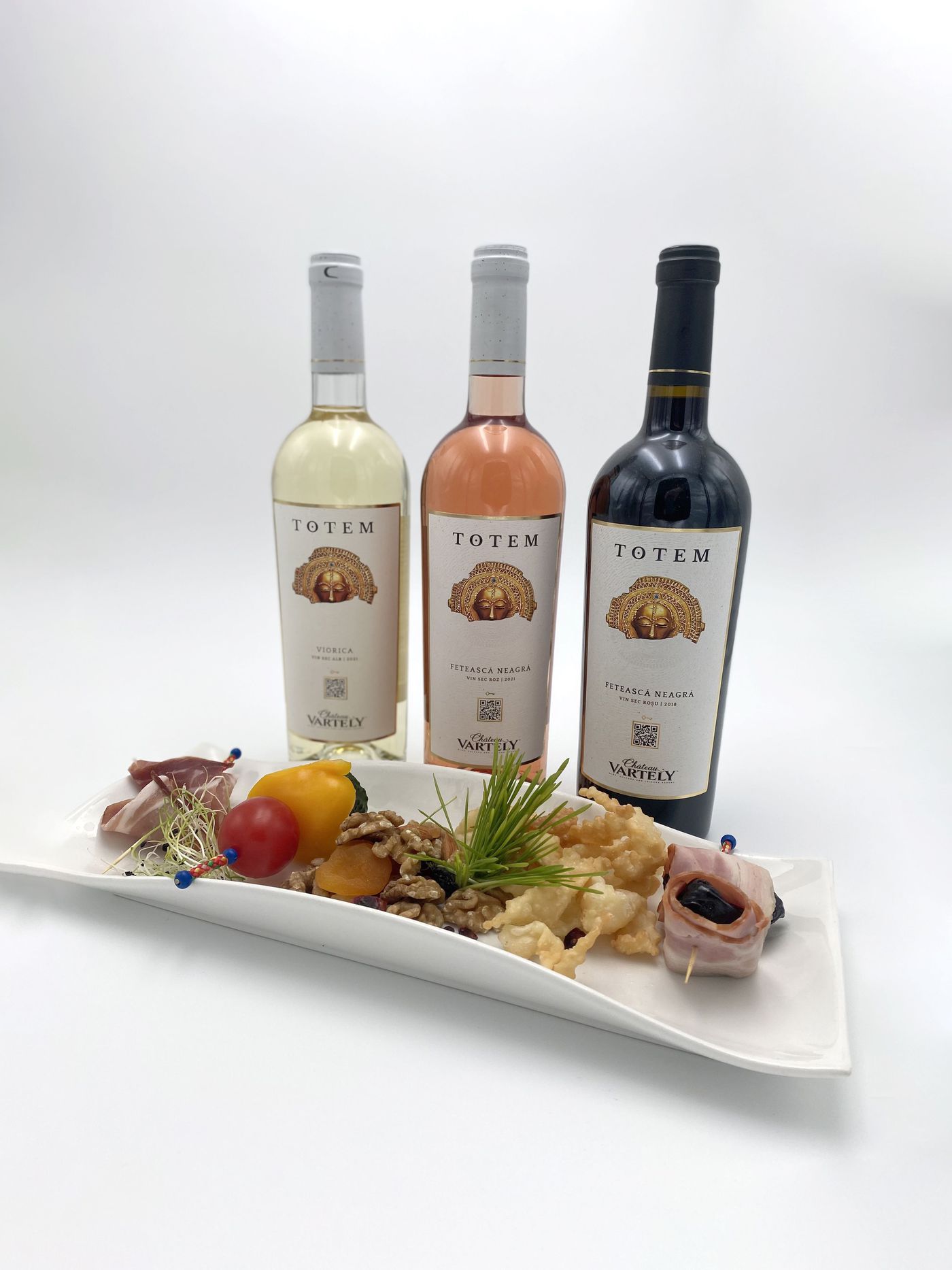 Experience Overview
---
From our love for everything ancestral, from all that is ours and good, we have created the TOTEM wine series, exclusively made from local grape varieties.
Each of them carries in their origins the three essential elements: the earth, the sun, and the water - the so-called Terroir. But beyond these, they also carry their undeniable connection with Man, the creator of wine. This symbolic kinship between the natural spirits of the place and the passion and hard work of humans has been the cornerstone of the TOTEM wine concept. This is how the philosophy of TOTEM wines is perceived - a collection of five wines loaded with native symbolism and the legends of these places that we warmly invite you to discover.
During this wine tour, three wines from the TOTEM series will be tasted, and the following snacks will be provided: speck with olives, Feta cheese with cucumbers and vegetables, a set of bread and nut crisps, and smoked plum wrapped in bacon.