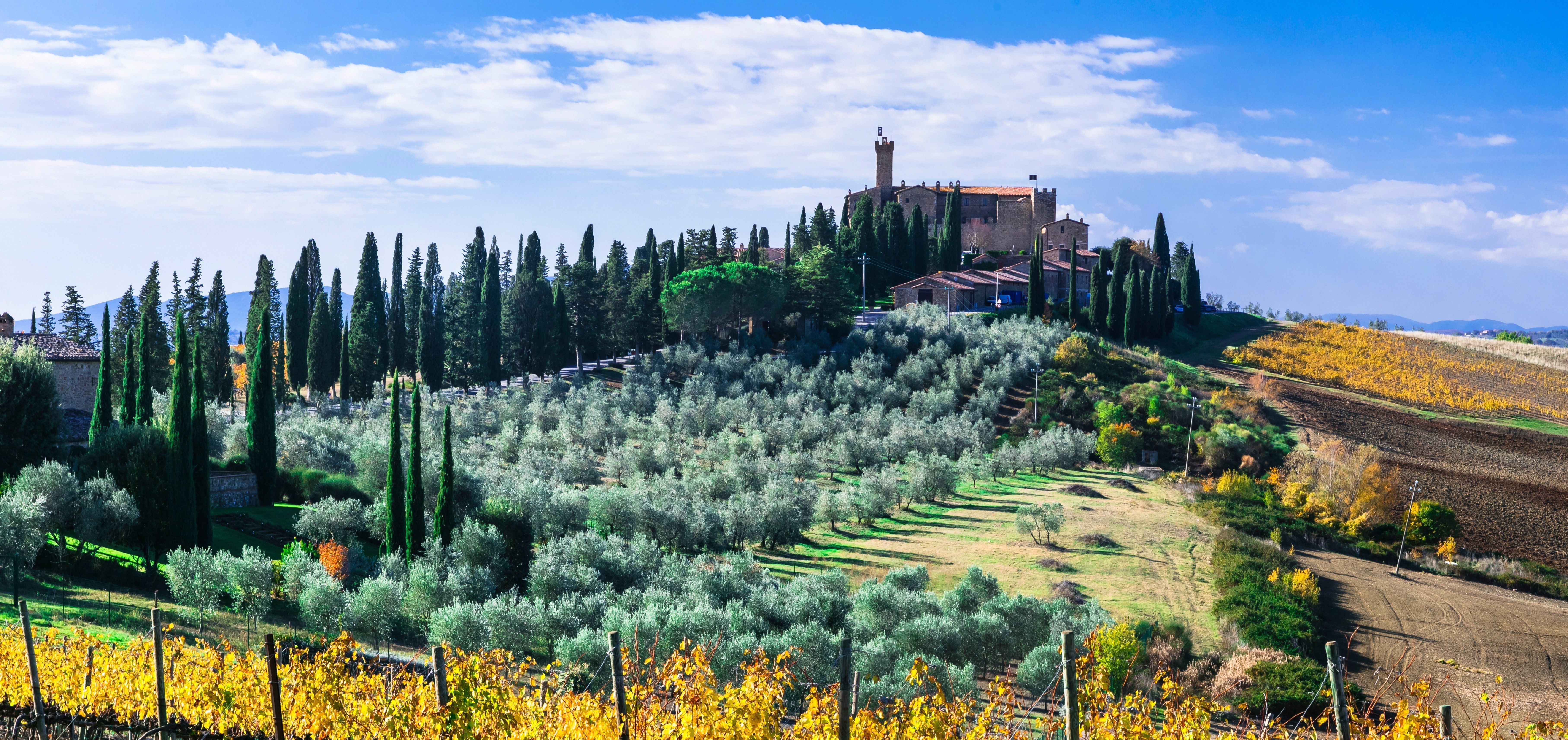 Brunello di Montalcino
Why Visit Brunello di Montalcino?
Brunello di Montalcino, situated in the heart of Tuscany, is one of Italy's most famous wine producing regions, and the perfect destination for a wine tasting holiday. The intense, full-bodied red wines produced here are amongst the most prestigious and sought-after wines in the world. Learn what makes Brunello di Montalcino so exclusive, and why it's a favourite of wine collectors, on a wine tasting tour from Siena or Florence.

WINE TASTING TOURS IN BRUNELLO DI MONTALCINO
Since the 1950's there has been an incredible increase in Sangiovese vine plantings in this iconic DOCG region and the number of wine producers has skyrocketed. So you're spoilt for choice when it comes to wine tasting opportunities! The Winerist team can help narrow down your search and recommend a small group or privately guided wine tasting tour to suit your needs.

MORE REASONS TO VISIT BRUNELLO DI MONTALCINO
When you're not sampling Italy's most exclusive wines, discover the untouched Tuscan countryside of the Brunello di Montalcino region. A picturesque rural landscape of vineyards and wineries interspered with small medieval villages. A tour of the region is not complete without visiting the historical hilltop town of Montalcino, with its imposing citadel.
WINERIST INSIDER TIP
Looking for a slightly lighter, younger Sangiovese wine? Rosso di Montalcino DOC wines follow the 100% Sangiovese policy of big brother Brunello but without the long aging process, and the hefty Brunello price tag.
Best Known Grapes
No content
Read more »
Best time to visit
No content
Read more »
How long to stay
No content
Read more »
How to get there
No content
Read more »