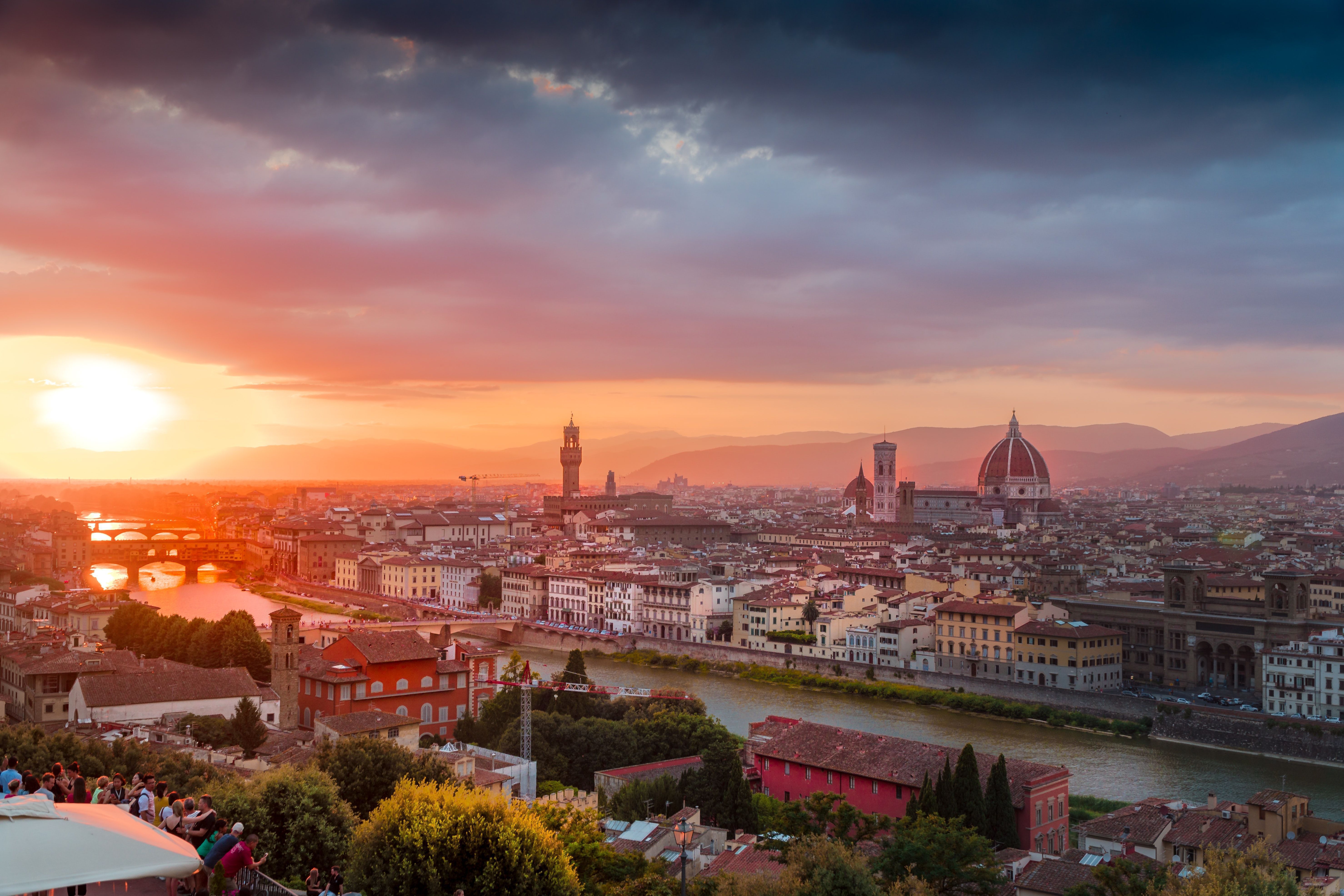 Florence
Why Visit Florence?
Florence lies in the heart of Tuscany, Italy's best-known wine producing region, famous for its picture-postcard landscape of vineyards and cypress trees. The city is a magical base from which to explore the iconic wineries of Chianti and Brunello di Montalcino on a wine tasting trip into the countryside. Not only does Florence offer unmatchable wine tasting opportunities, but this charming city is steeped in culture and history, rich in art and architecture and boasts a thriving food scene that champions Tuscan produce.
WINE TASTING TOURS IN FLORENCE
The iconic wine producing regions of Chianti, Montepulciano and Montalcino are all easily accessible from Florence. There could be no better place in Italy for a wine tasting holiday! Discover the differences between Chianti and Chianti Classico, understand the importance of the Sangiovese grape and learn what makes a Super Tuscan wine on a small group or private wine tasting day tour from Florence.
FOOD TASTING EXPERIENCES IN FLORENCE
Wherever you travel in Italy you're guaranteed delicious cuisine, however Tuscany is abundant with prized local produce and Florence in particular offers memorable food tasting experiences. Foodies should visit the Mercato Centrale – the city's bustling food market packed with stalls offering local cheese and fresh pasta, seasonal fruit & veg, and locally reared meat. Join a small group food tour for a guided market visit with a local chef, followed by a hands-on introduction to cooking Tuscan cuisine.
MORE REASONS TO VISIT FLORENCE
If it's your first visit to Florence you'll want to gaze at Michelangelo's famous marble statue of David and admire the magnificent Cathedral of Santa Maria del Fiore. Art lovers should visit the famous Uffizi Gallery which is full with Renaissance masterpieces. However, simply stroll the streets of Florence and around every corner you'll discover a beautiful building, picture-postcard piazza or towering historic statue. You can easily while away a day marvelling at the city's splendid architecture punctuated with coffee breaks, people-watching gelato stops and a leisurely lunch.
WINERIST INSIDER TIP
The Negroni cocktail was created in Florence so where better to relax with a glass of this popular apertivo drink! For an apertivo with a view head to one of the city's rooftop terraces and soak up the breathtaking panorama with a Negroni or Spritz.
Best Known Grapes
No content
Read more »
Best time to visit
No content
Read more »
How long to stay
No content
Read more »
How to get there
No content
Read more »