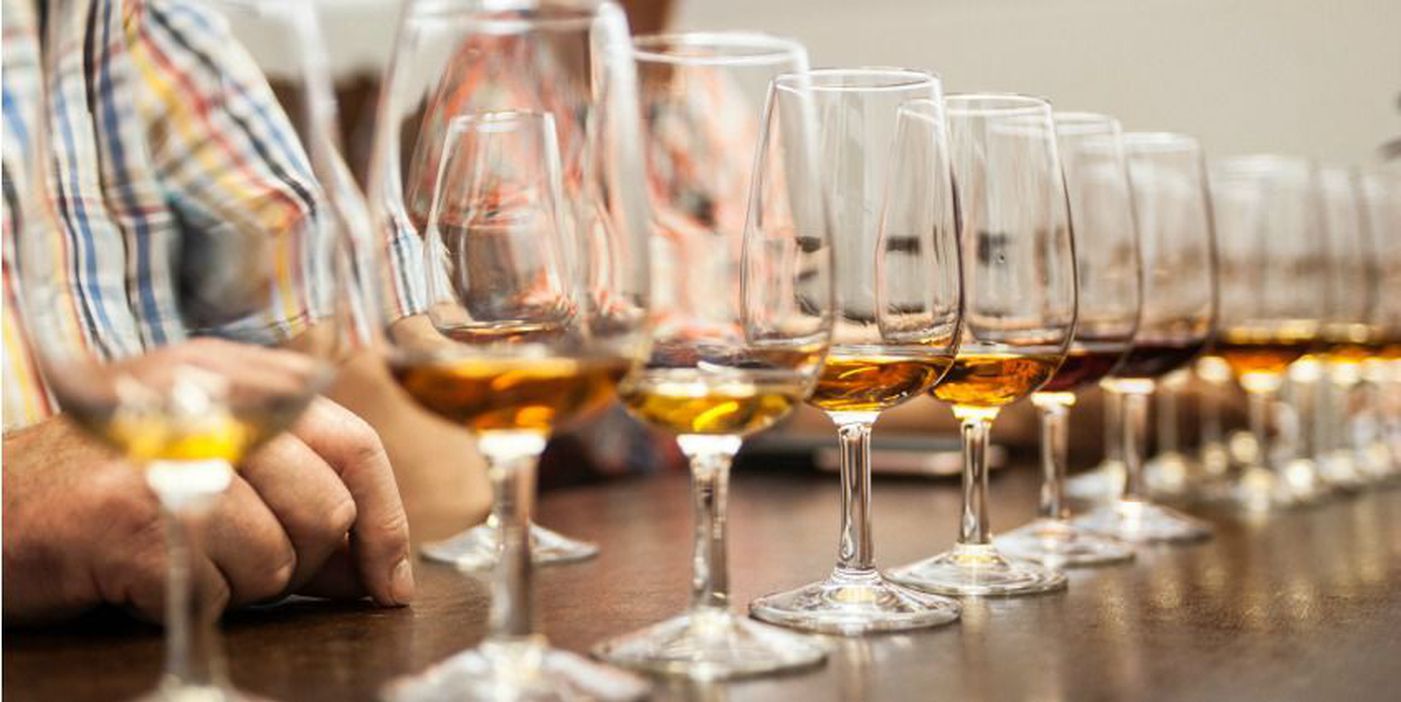 Tour Overview
---
Gastronomy and wine are the heart and soul of Madeira Island. Our Food & Wine Walking Tour invites you to have fun and experience the city´s food and wine through the eyes of a local.
Food & Wine Walking Tour in Funchal
Tuesdays, Thursdays & Fridays
from 09:45 am to 1:30 pm
The beautiful city of Funchal hides an exciting past full of stories and flavours to unravel in its streets and alleys.
Gastronomy and wine are the heart and soul of Madeira Island. Our Food & Wine Walking Tour invites you to have fun and experience the city´s food and wine through the eyes of a local.
Authenticity is a big deal for us, so we really try to show a local's insight in this tour so that everyone feels like a true Madeiran for a few hours. Our 9 stops are a mixture of modern and traditional places where locals actually go, combining our classics with off-the-beaten-track places.
Our guide will meet you at the H&M Store entrance by the Avenida do Infante's roundabout at 09:45 a.m. along with the rest of the group. The tour always begins at 10:00 a.m.
1st Stop - MADEIRA WINE
The first stop is at a Madeira Wine Producer. Madeira island is best known for its fortified wine for over 500 years, which is why this tour must start off with a Madeira wine tasting. In Madeira, no matter what, it is always past 5 o'clock!
2nd Stop - HOMEMADE DISH
Next stop, a local favourite, a restaurant where everyone will taste a homemade dish known as "Carne de vinha d´alhos" (pork marinated with garlic and wine) traditionally served at Christmas time in Madeira. Along with this delicious dish we´ll taste the locally produced beer "Coral", a lager type beer of a pale golden colour, loved by locals.
3rd Stop - LOCAL CHOCOLATES
On to our 3rd stop of the tour: a Madeiran chocolatier with delicious treats that combines irresistible artisanal chocolate with typical local flavours.
4th Stop - COOKIES & SWEETS
Continuing with sweets we move on to our 4th stop: a well-known cookies and sweets factory in Madeira. This factory is an all-time favourite and classic where all Madeirans go, especially during Christmas time!
5th Stop - MADEIRAN STILL WINES & FINGER FOOD
After tasting all of these mouth-watering sweets, our 5th stop is next: a restaurant where we will taste Madeiran still wine and crostinis made with local products and flavours.
6th Stop - PONCHA
A typical old Madeiran grocery store is stop number 6, where we can shop for spices, beans, potatoes…and taste the famous Poncha, a much-loved drink by the locals of many flavours being the most typical one consisting of sugar cane rum, lemon and sugar. Locals always say that "In Madeira, if you have a cold, a fever, a broken heart… Poncha is the medicine".
7th Stop - LOCAL MARKET
Our 7th stop is our famous Farmer's Market. Inaugurated in 1940, this building will showcase an abundance of flowers and all the seasonal exotic fruits that grow in Madeira, some we probably may have never even seen in our life. Take time and contemplate all the beautiful colours and scents…
Here, we will also encounter our bustling fish market and get to see how some of the fish that we will taste or tasted look like.
8th Stop - LOCAL MARKET - FRUIT TASTING
Our 8th stop is our little surprise right inside the market. Smell, touch, taste and challenge your taste buds while discovering our local, seasonal and may we add delicious fruits!
9th Stop - SAVOURY TUNA
On our last stop is in the charismatic old town Funchal where you'll taste a typical and popular dish amongst the locals, Garlic Tuna accompanied by fried cornmeal and the famous flatbread with garlic & parsley butter. Our local soda is offered to accompany this tasting and will not leave you disappointed!
Includes
– Food tastings
– Drink tastings
– Local English-Speaking guide
Excludes
– Additional food and drinks (available to purchase)
– Pick-up and Drop-off
What's included
---
Wine tasting

Local guide

6 drinks

11 food tastings

Additional food & drinks (available to purchase)

Pick-up and drop-off
Meeting point
---
The meeting point is in front at H&M Store in Infante's Roundabout (Rotunda do Infante)
Cancellation Policy
---
For a full refund, cancel at least 48 hours in advance of the start date of the experience.
Customers who bought this tour also bought
---