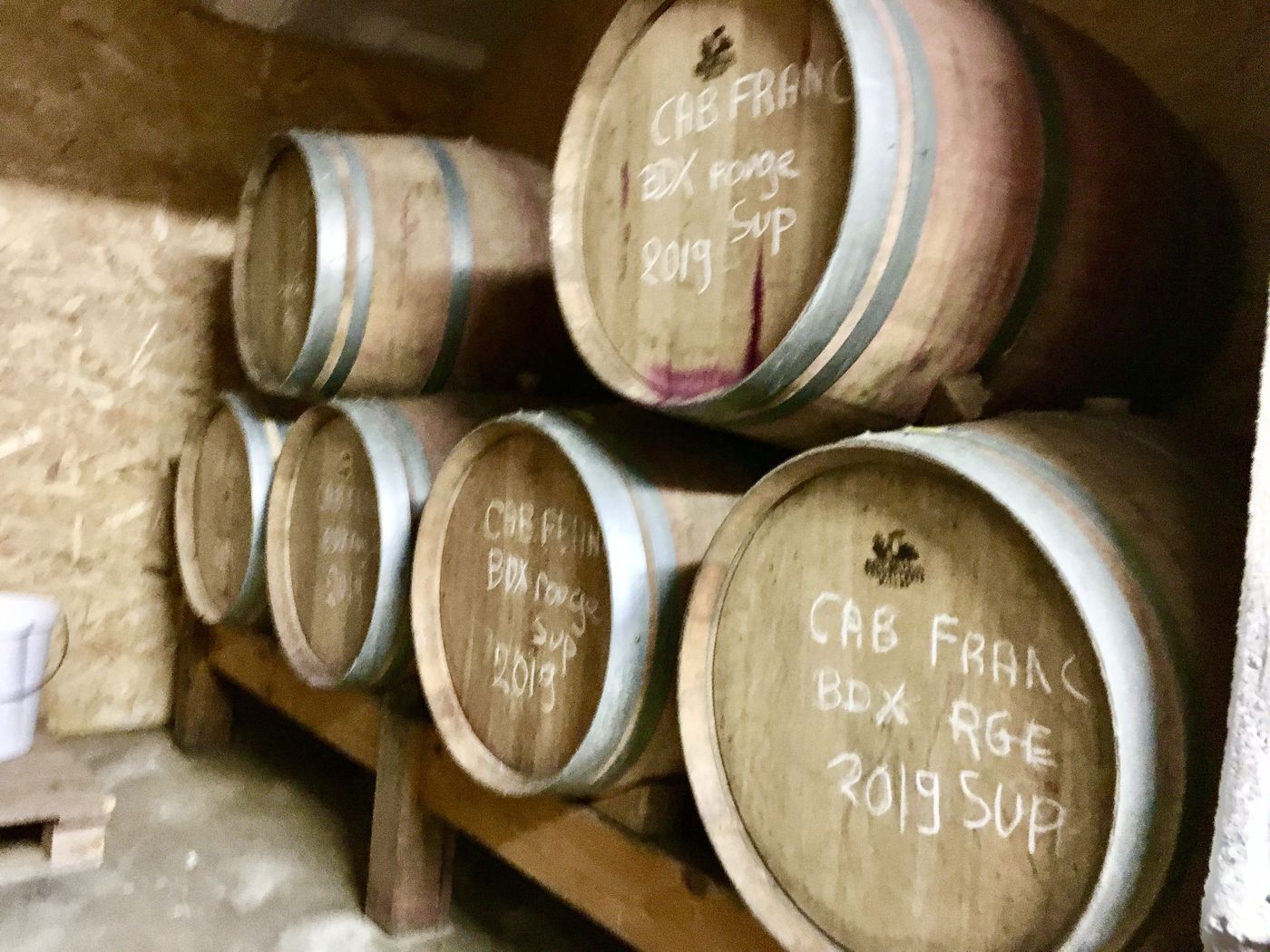 Experience Overview
---
The annual cycle of nature and its seasons is reflected in the circle of activity in the Paradise Rescued vineyards and winery. This Master Class will take you on a short journey through those cycles and give you detailed insights into the activity that within a certified organic operation.
Walk in the Cabernet Franc vineyard, overlooked by the heritage listed 12th century Cardan church, gain an appreciation of the annual viticultural cycle and the activity undertaken throughout the seasons. Witness the stage-by-stage process that each vine goes through from hibernation and pruning through grape growing to harvest. Hear what it took to create a healthy certified organic vineyard success from a run-down chemically overdosed block of land. Appreciate the importance of healthy soil and ecosystems. Witness the health of the new merlot vineyard and see up close the 65 year old Merlot vines that were rescued from their near death experience in 2011.
Standing amongst the vats, pump, barrels and other equipment in the 'garage' winery, follow the step-by-step journey of how hand-selected grapes are destemmed, crushed and start their fermentation process in our micro-vats. Learn about each of the hand crafted stages of fermentation, racking off, basket pressing, storage and barrel maturation as well as the key aspects of hygiene and winery management. And how modern technology combines with tradition to produce fine, fruit forward Bordeaux wines.
Complete the Master Class with a tasting of our award winning Cabernet Franc and Merlot wines. And please share all your questions in discussion with the owner and vigneronne / winery manager.
Cancellation Policy
---
Sorry, no refunds within 24 hours of the day of the booking.