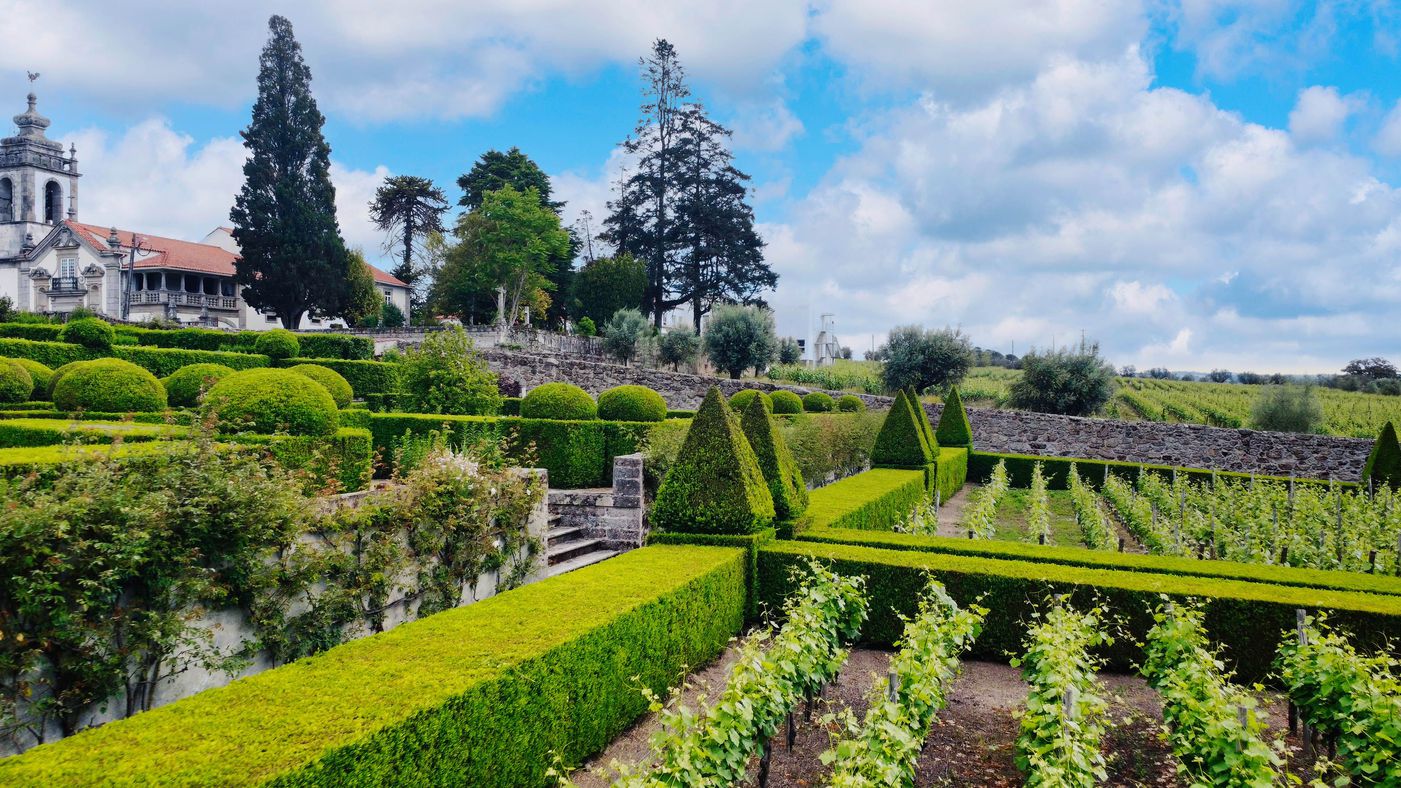 Experience Overview
---
Discover the Historic Village of Santar and the Vila Jardim Project through its gardens, designed by landscape architect Fernando Caruncho. Be surprised by the rich cultural heritage, the historical gardens and the infinite landscape set by vineyards and flanked by mountains on the horizon.
Walls were broken down and gardens added, allowing you to discover the paths of boxwood, the tiles, the alegretes, the vegetable gardens, the beauty of the colours and intense fragrances.
Highlighting the beauty and appeal of the Portuguese gardens. Explore our historical gardens, vineyards, and vegetable gardens. Gardens to visit: Counts of Santar e Magalhães, Magnolia, Casa dos Linhares Garden and Hotel Valverde Santar.