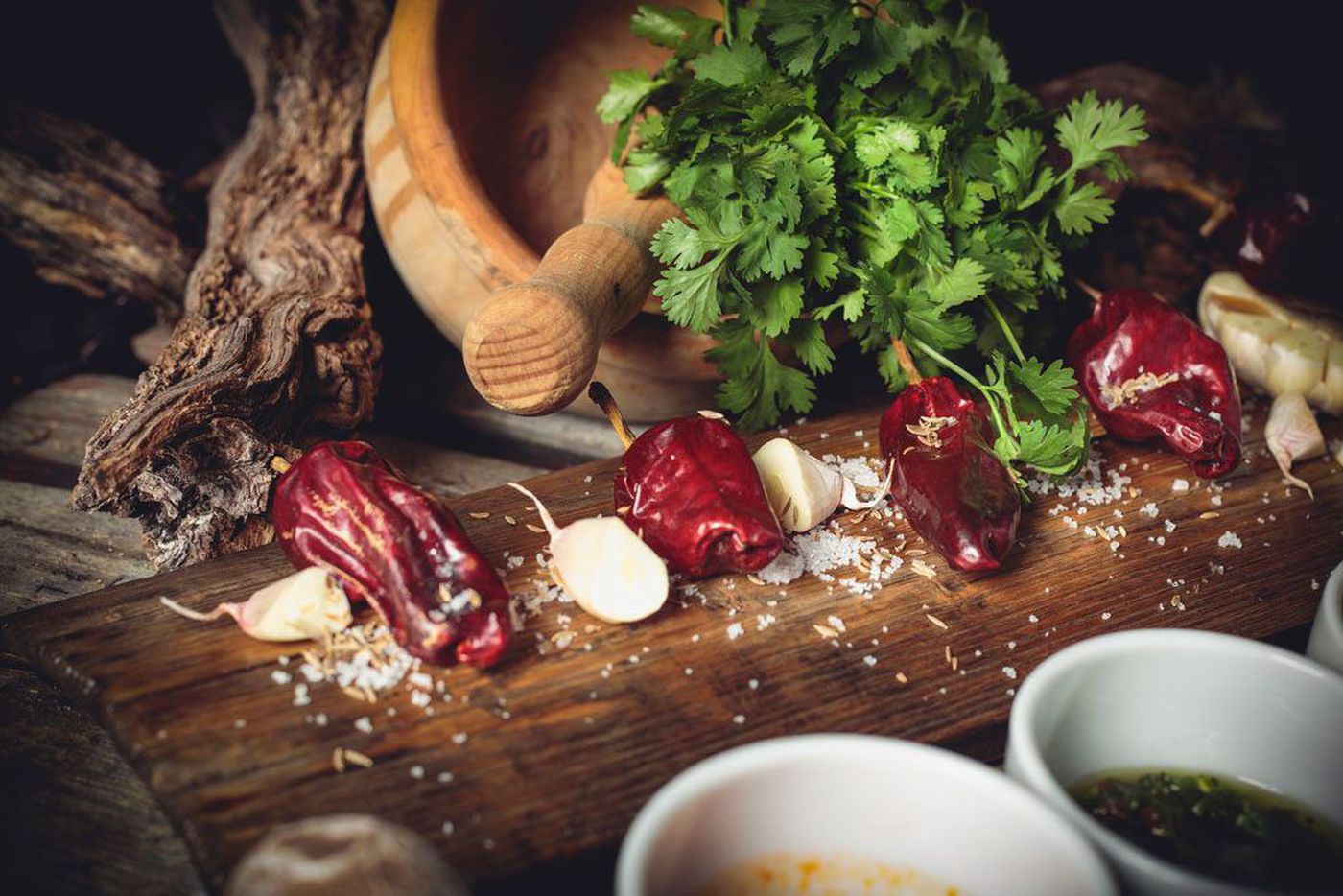 Experience Overview
---
After enjoying a tour of the winery, learn and have fun participating in a "Mojo Pícon and Wrinkled Potatoes" workshop. This sauce is typical to the Canary Islands and can be red or green; made using coriander, parsley or pumpkin. The winery chef will guide you through the steps, so that you can achieve the best flavour when making one of the seven gastronomic marvels of Spain.
The workshop will be followed by lunch. Freshly baked bread with a selection of spreads (watercress butter, spiced goats cheese and chorizo Palmero) and thinly sliced cheese on toasted bread followed by shoulder of hog roast cooked in a firewood oven and accompanied by sweet vegetables, almond mojo, wrinkled potatoes and a lettuce and onion salad dressed in Monje Macho vinegar. For dessert, Canarian cream with Hollera Jam will be served. This menu includes coffee or tea and three glasses of young wine.
*As an alternative to meat, this part can be substituted for a fish or vegetable dish depending on the requirements of the client.
Cancellation Policy
---
For a full refund, you must cancel at least 24 hours before the experience's start time.
If you cancel less than 24 hours before the experience's start time, the amount you paid will not be refunded.