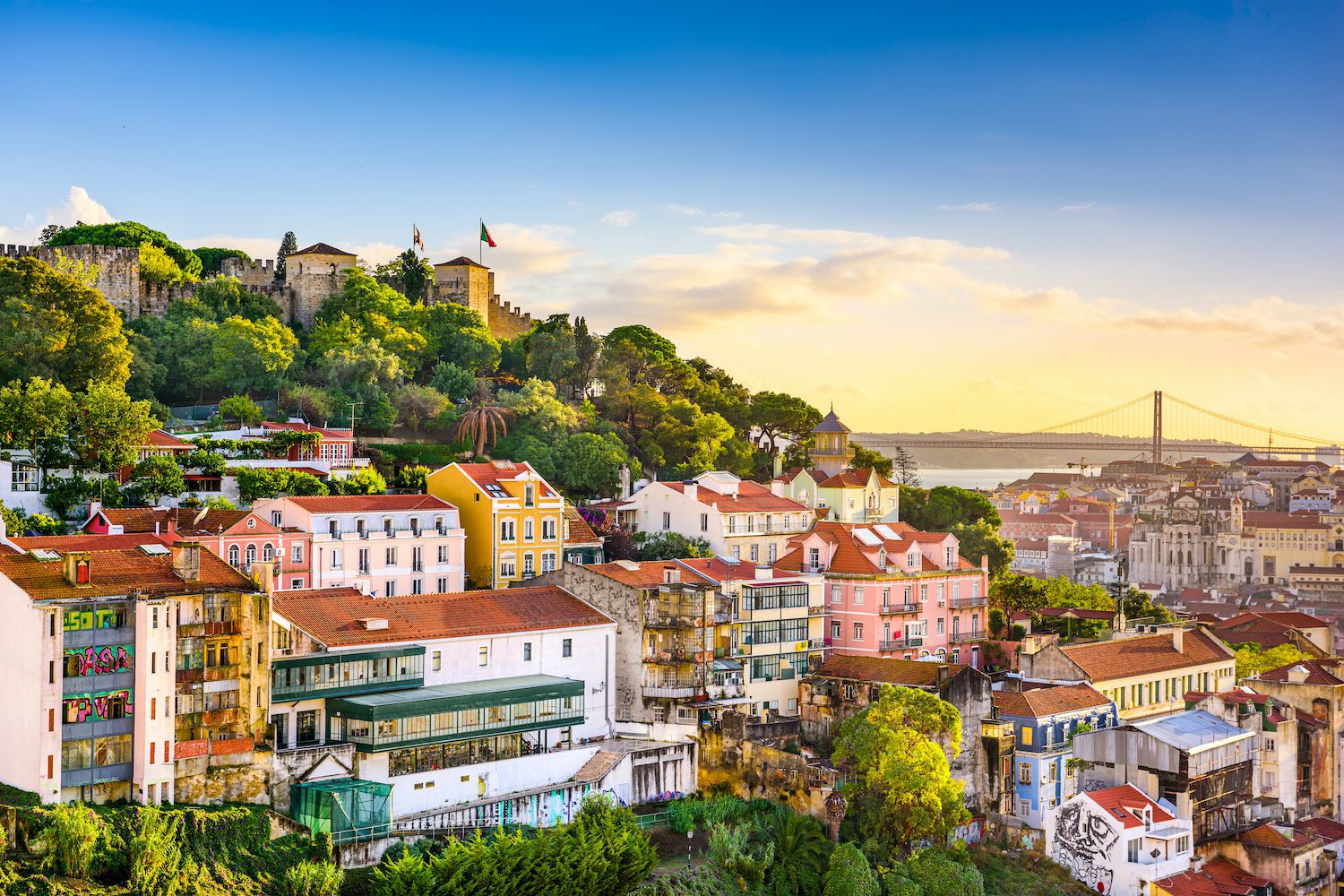 Lisbon
Why Visit Lisbon?
Lisbon, Portugal's charming capital city, is rich in cultural heritage and is home to extraordinary historical sights and stunning architecture. Just outside this timeless city lies some of Portugal's most productive and diverse wine regions making Lisbon an excellent destination for a wine tasting holiday. If that's not enough to entice you, the region boasts beautiful beaches, mouthwatering gastronomic opportunities and (almost) year-round sunshine.
WINE TASTING TOURS IN LISBON
Within one hour's drive of the bustling city of Lisbon you can be supping locally produced wines, in family-owned estates, surrounded by vineyards or accompanied by views over the Atlantic. Travel the short distance across the Tagus River to the picturesque Setúbal Peninsula to sample the region's pale orange, Moscatel de Setúbal, which, incidentally, is perfectly paired with a pastéis de nata. The diversity of landscape and terroir in this corner of Portugal produces an extensive variety of wines and multiplicity of grape varieties which are best experienced on a wine tasting tour guided by a local expert.
FOOD TASTING EXPERIENCES IN LISBON
Lisbon's culinary scene is diverse and delicious: whether you're looking for extraordinary Michelin-starred dining, a more traditional culinary experience or a streetfood snack. Seafood is particularly plentiful, with cod, sardines, octopus, squid, clams (to name a few) readily available. Food lovers should make time to visit Mercado da Ribeira, Lisbon's largest food market. More than just a grocery market, it features an extensive food court that has become a culinary mecca. Graze your way through Lisbon's gastronomic scene on a food tasting tour.
MORE REASONS TO VISIT LISBON
A trip to Lisbon is not complete without visiting the magical Moorish São Jorge Castle, which is perched atop Lisbon's highest hill. There are plenty of other historical sites to visit, and a wide variety of wine drinking opportunities and foodie experiences to keep you occupied in Lisbon. However, if you have the time, it's well worth exploring away from the city. Jump on the train to the aristocratic hill town of Sintra, take a day trip to the beautiful World Heritage Site of Evora, or relax on the Atlantic beaches. Having tasted the wines of Lisbon and Setúbal, why not delve deeper into Portuguese wines on a full day wine tasting tour to the Alentejo wine region?
WINERIST INSIDER TIP
Take a seat at one of the many outdoor cafes on Rua Augusta in the early evening, and watch the world go by with a plate of grilled, straight-from-the-ocean sardines and a chilled glass of Vinho Verde.
Best Known Grapes
No content
Read more »
Best time to visit
No content
Read more »
How long to stay
No content
Read more »
How to get there
No content
Read more »