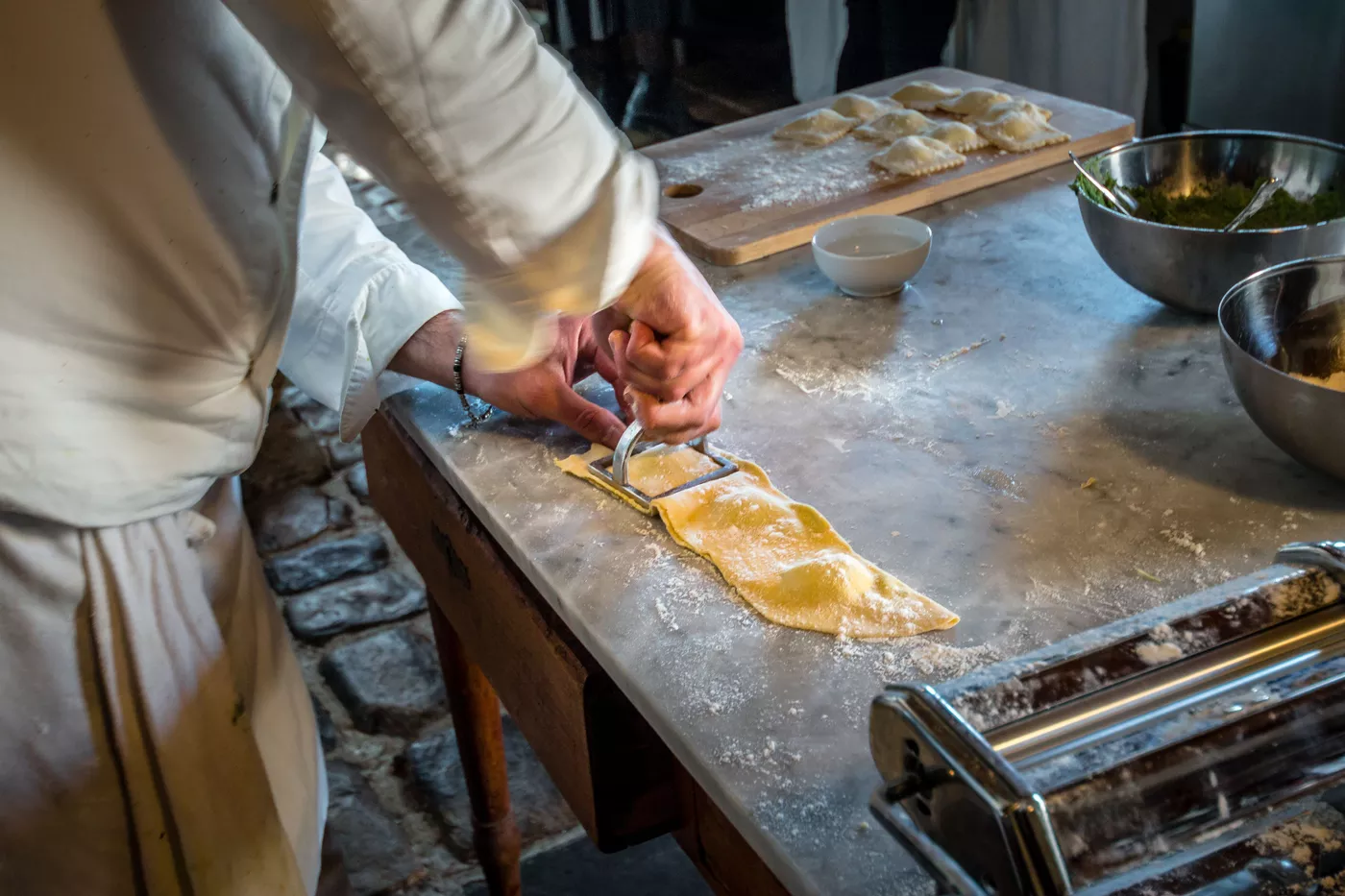 Tour Overview
---
Fausta Occhipinti and the chef of Baglio Occhipinti are pleased to invite you to this cooking experience to rediscover the traditional recipes of Sicily, in particular, the preparation of fresh pasta, the "Scacce ragusane" (stuffed buns of the tradition of south-east Sicily) and the famous arancino, also celebrated by Andrea Camilleri in the stories of Commissioner Montalbano.
If you have a sweet tooth it is also possible to enjoy a special dessert cooking class to learn how to prepare the famous Sicilian cannoli.
The class begins with a toast with a glass of wine and a walk in the garden to discover, learn about and collect the vegetables that will be cooked. Then be prepared with your hands in the dough and ready to saute for about two hours.
Just enough time to admire the sunset and you are ready for dinner at the table reserved for you. A 6-course dinner will await during which you will also savour what was prepared during the cooking class.
You just have to choose between the courses:
Preparation of fresh Pasta: different types to choose from, including ricotta ravioli, tagliolini and cavati
Ragusane scacce cooked in a wood oven
Arancini
Sicilian cannolo
What's included
---
Cooking class

6-course dinner

Welcome glass of wine

Drinks with dinner
Meeting point
---
Baglio Occhipinti, Sicily
Customers who bought this tour also bought
---